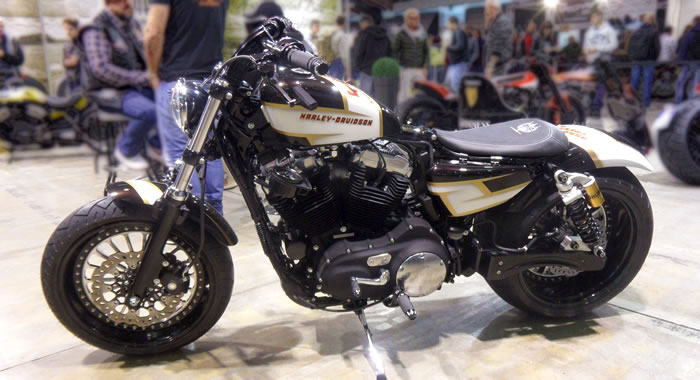 Prendi un Forty Eight mettilo in un garage con un po di anabolizzanti, un po di plutonio, qualche attrezzo meccanico un paio di ragazzi di Asso Special Bike mischia il tutto e quel che ne esce è questo dragster HD 48 maggiorato.
Tanto maxi da sembrare quasi sproporzionato con quel retro che sembra uscito da un quadro di Botero, forcellona posteriore rifatta per accogliere il mega cerchio ricavato dal pieno con gomma super, sospensioni Ohlins e ovviamente parafango realizzato appositamente dopo aver accorciato il telaio.
la parte anteriore a parte il manubrio personalizzato e strumentazione spostata sul lato sinistro, sembra quasi originale, per poi passare al motore pompato anche quello per completare l'opera. Tutto super a a parte la verniciatura che non entusiasma nella scelta dei colori…
English version: Get a Forty Eight put it in a garage with a bit of anabolic, a bit of plutonium, some mechanical tool a couple of guys Asso Special Bike blends everything and what comes out is this dragster HD 48 plus. So big as to be almost out of proportion with the back that looks straight out of a painting by Botero, Forcellona rear rebuilt to accommodate the mega circle billet with super rubber, Ohlins suspension and obviously fender made especially after shortening the frame. the front part to the custom handlebars and equipment moved to the left side, looks almost original, and then move on to the engine also pumped the one to complete the work. Everything super apart from the painting that excites the choice of colors.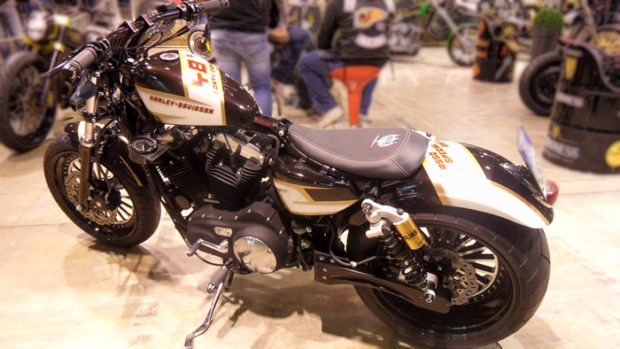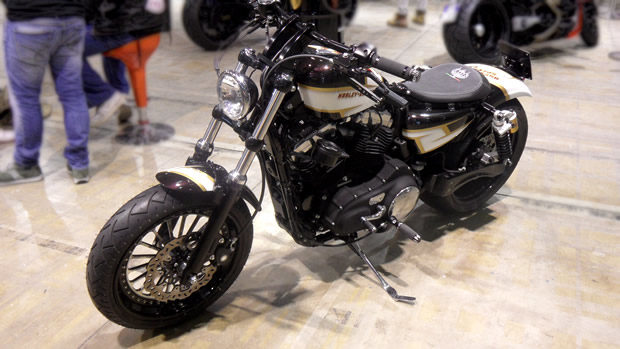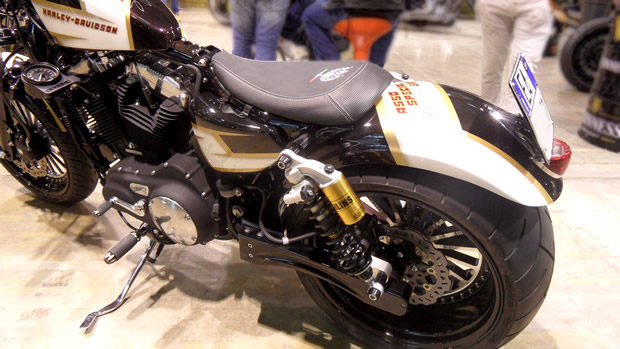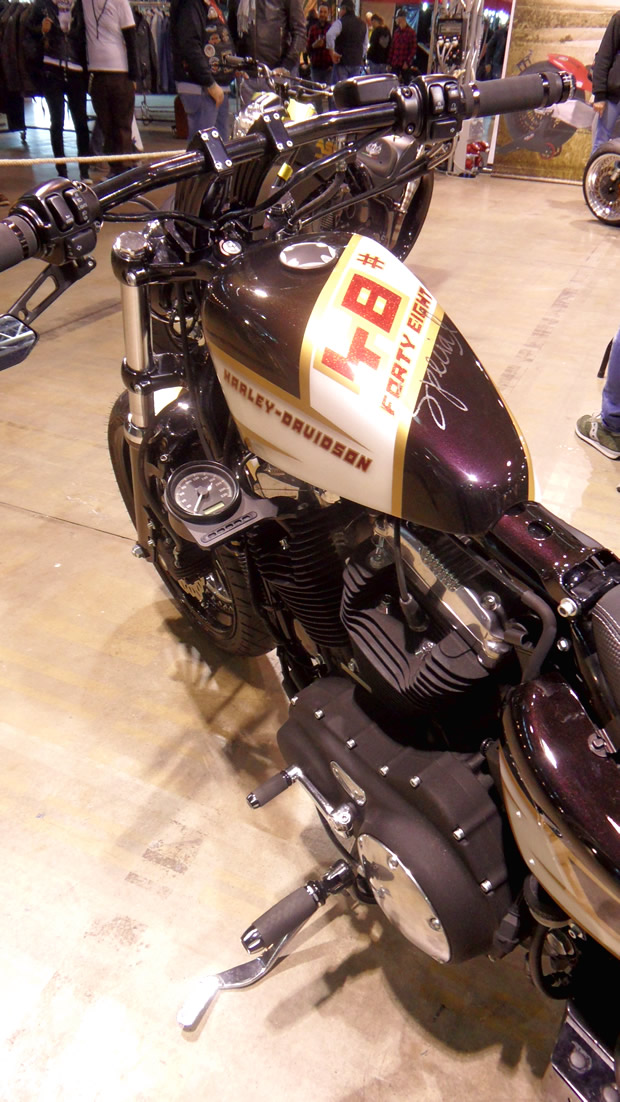 Blog Bobber Dragster Harley Davidson Moto Prima pagina Special Asso Special Bike, custom, dragster, Sportster Forty Eight