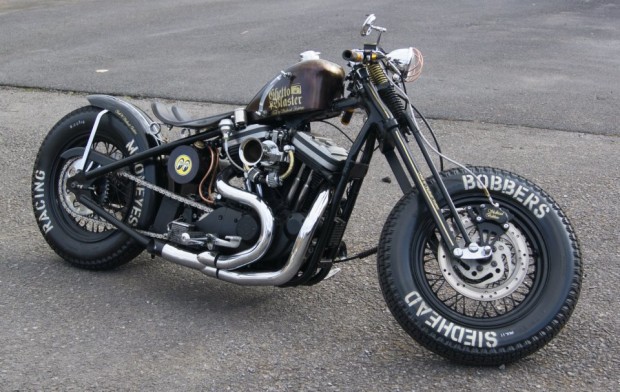 Facciamo un salto nel passato nel periodo del proibizionismo, immaginate un vicolo con poca luce di una città come Chicago, Los Angeles o New York, un po di fumo immancabile che sale dai tombini, un gruppo di fuorilegge poco raccomandabili in gessato scuro che scappano all'avvicinarsi del suono di una sirena… Ecco l'ambientazione ideale per questo Sportster Bobber Ghetto Blaster realizzato da SledHead Bobbers
Realizzato su motore Sportster, incastonato in un telaio rigido e contornato da una serie di pezzi old school che fanno impazzire gli appassionati del vintage. Trasmissione trasformata a catena, gomme Avon incorniciate in un parafango artigianale, e sull'anteriore una Springer old che commuove.
Scarico 2 in 1 corto e aperto che da una tonalità che non passa inosservato  e una sella a molle che più minimal non si può… Ottimo lavoro!
English version: Let's take a step back in time in the period of prohibition, imagine an alley with little light in a city like Chicago, Los Angeles or New York, a little smoke inevitable rising from manholes, a group of outlaws disreputable in dark pinstripe fleeing to 'approaching sound of a siren … Here it is the perfect setting for this Sportster Bobber Ghetto Blaster made by SledHead bobbers. Made of Sportster engine, embedded in a rigid frame and surrounded by a series of pieces that crazy old school fans of the vintage. Transformed transmission chain, tires Avon framed in a fender crafted, and at the front a Springer old who moves. 2 into 1 exhaust short and open to a shade that will turn heads and a saddle with springs that can not be more minimal … Great job!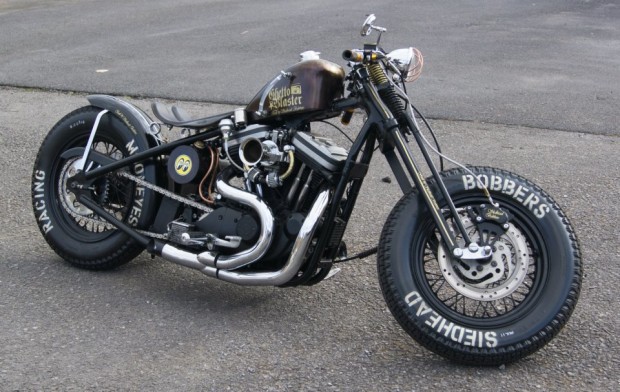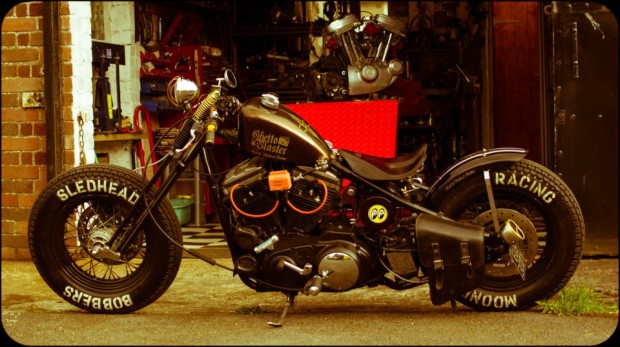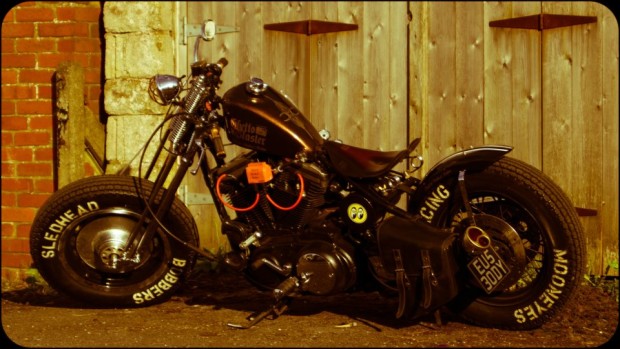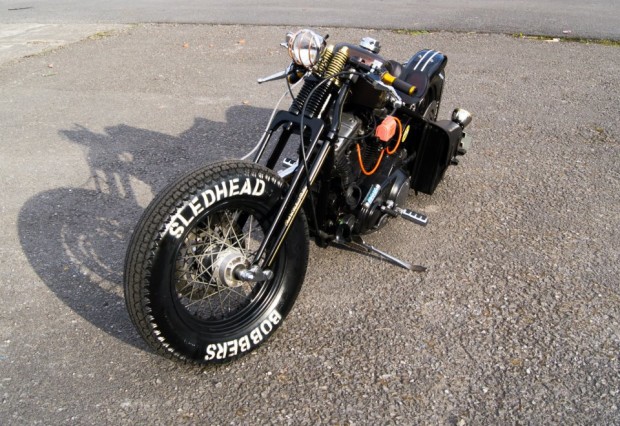 Blog Bobber Kustom Kulture Mondo Kustom Moto Prima pagina Special Avon, Bobber, Ghetto Blaster, SledHead Bobbers, sportster bobber