Eccovi una special che di fatto è un'opera d'arte sia per quanto riguarda la meccanica, sia per il lavoro di aerografica che la riveste, un chopper da vetrina.
Chiata La Cura e realizzata da IronBorne su base Softail standard FXST del '97. motore Evo 1340 e poi tanto classe nella lavorazione del metallo e pezzi speciali realizzati a mano, come la sella in legno con inserti in cuoio, piastre sagomate, cerchi a 80 raggi, scarichi artigianali, forcelle special e manubrio grandioso con cavi interni… Un'opera d'arte, sicuramente non da usare quotidianamente ma di sicuro effetto visivo!
English version: Here a special which in fact is a work of art both as regards the mechanics, both for the work of aerografica that the plays. Chiata Care and built by IronBorne based Softail Standard FXST '97. Ages engine class in 1340 and then as much of the metal work and special pieces made by hand, as the seat of wood with leather inserts, shaped plates, 80-spoke wheels, exhausts craft, special forks and handlebars with internal cables grand … A work of art, certainly not for daily use but highly effective visual!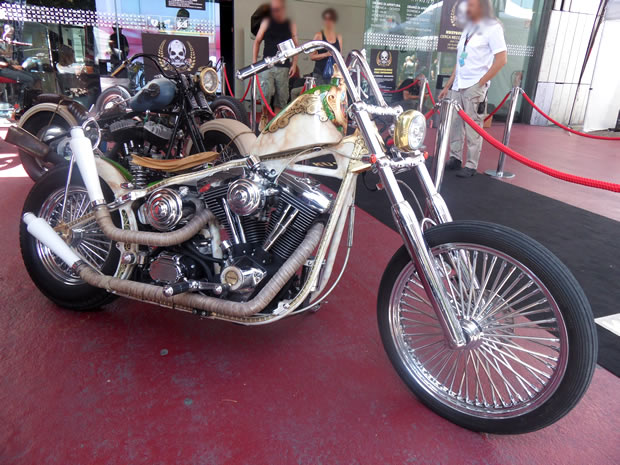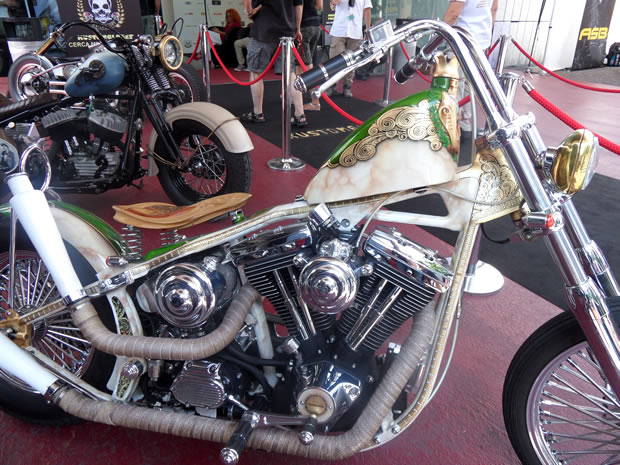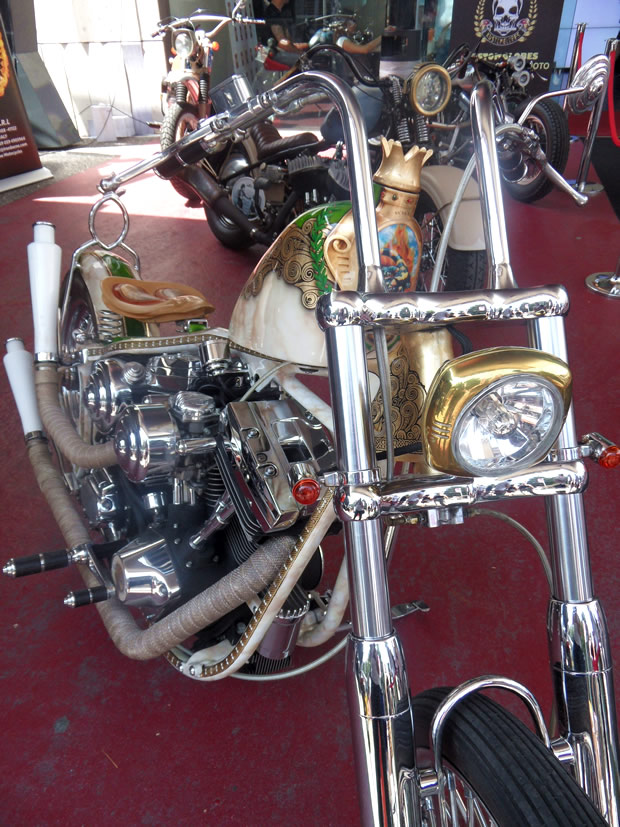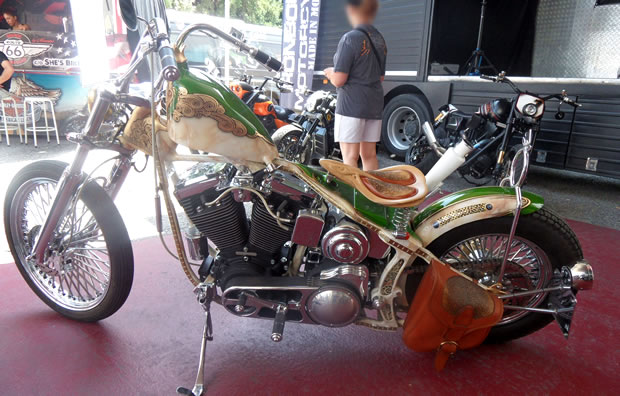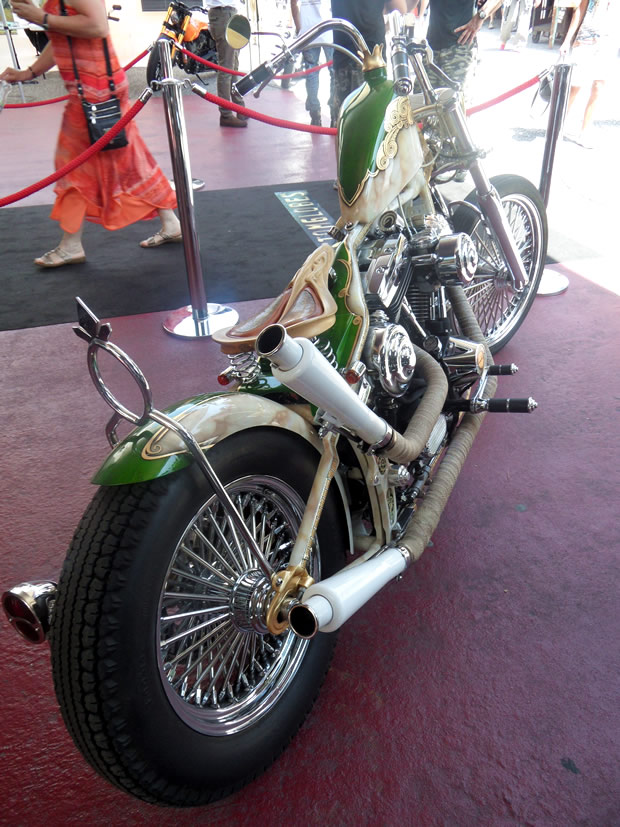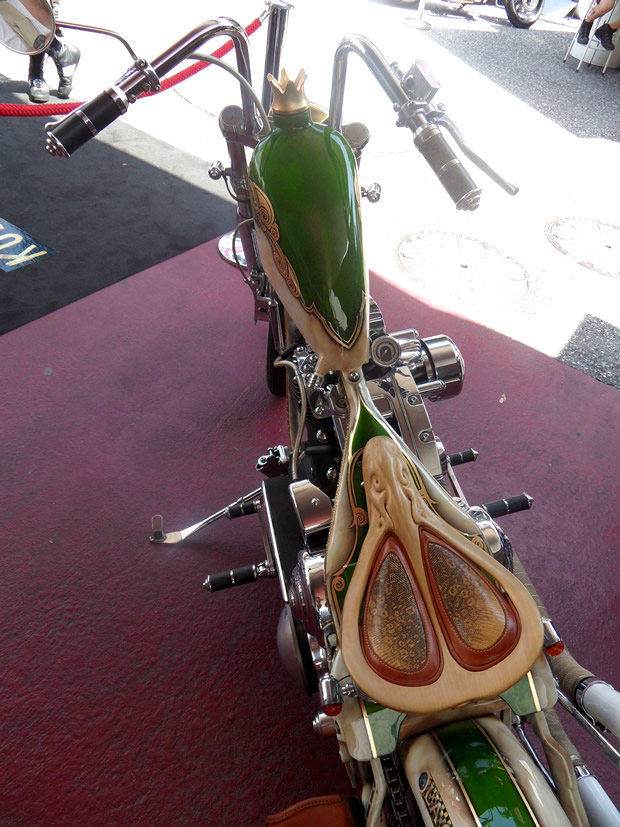 Blog Chopper Foto Mondo Kustom Moto Special IronBorne, Softail FXST, Softail La Cura