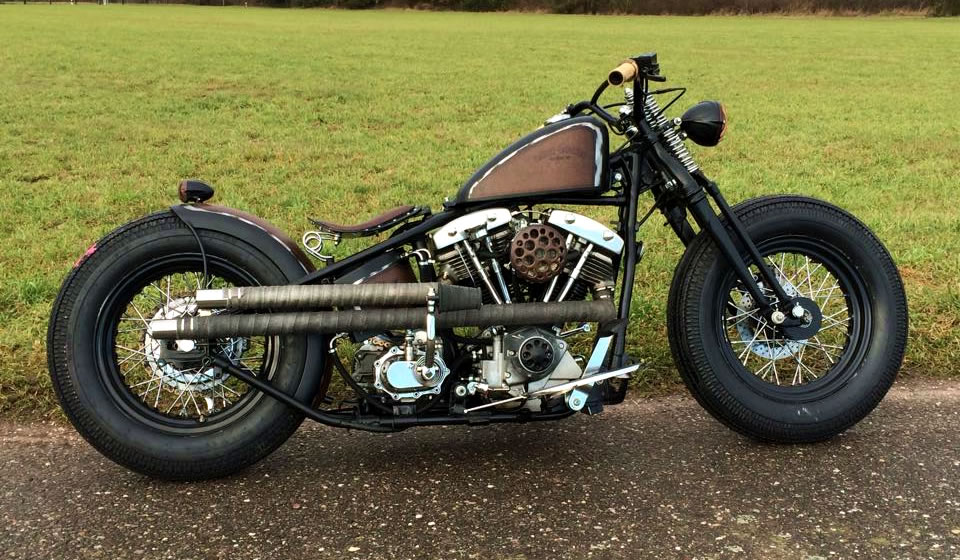 Per chi piace lo stile Old School questo bobber è un mito, un classico vecchio stile che rispetta in pieno il manuale del buon bobber.
Aspetto invecchiato, gomme vintage senza parafango anteriore e Springer nera, sella in cuoio con molle e scarichi aperti bendati. Cromature rigorosamente assenti neanche per i cerchioni o manubrio, un motore mitico come lo Shovel incastonato in un telaio ovviamente rigido. Non si può chiedere altro, è la ricetta perfetta per un bobber old school!
English version: For those who like the style Old School bobber this is a myth, a classic old style that fully respects the manual of good bobber. Aged look, vintage tires without Springer front fender and black leather saddle with springs and open drains blindfolded. Chrome strictly absent even for the rims or handlebars, an engine like the mythical Shovel embedded in a rigid frame of course. You can not ask for anything else, is the perfect recipe for an old school bobber!