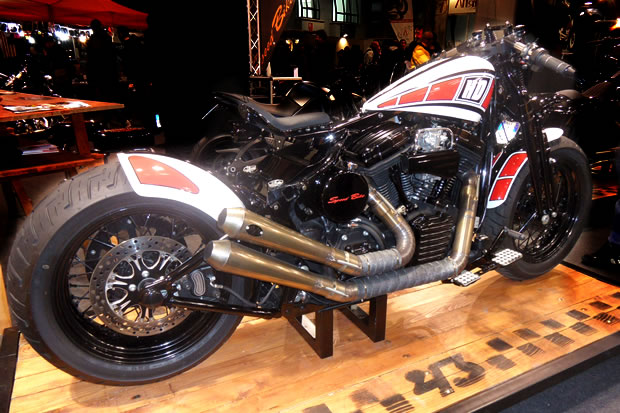 Grande successo per questa special su base softail realizzata dai ragazzi di Speed Bike con pezzi del grande Roland Sands Design.
Una special di qualità con finiture di pregio, curata nei dettagli, leggera e assolutamente dallo spirito assolutamente racing, a cominciare dalla livrea aggressiva. Particolare è l'abbinamento della forcella Springer con i semi manubri stile Cafè Racer, per poi montare delle pedane avanzate, che impone così una posizione di guida mista.
Roland Sands Design fornisce sempre pezzi innovativi, molto curati e speciali e qui ne vediamo alcuni, da notare il sellino sportivo sospeso senza molle. L'ho ammirata l'anno scorso al Motor Bike Expo e devo ammettere  che dal vivo rende sicuramente molto, una linea che colpisce e lo testimonia la grande affluenza di persone che si fermava ad ammirarla allo stand.Speed Bike
English version: Great success for this special on the basis softail made by the guys at Speed Bike with large pieces of Roland Sands Design. A special quality with high quality finishes, attention to detail, light and absolutely spirited absolutely racing, starting with aggressive livery. Special is the combination of the Springer fork with seeds dumbbells style Cafe Racer, then mount of advanced platforms, which requires such a position of mixed driving. Roland Sands Design provides more innovative pieces, well-kept and special and here we see some, to note the seat sports suspended without springs. I admired last year at the Motor Bike Expo and I must admit that it certainly makes a lot live, a line that strikes and bears witness to the large turnout of people who stopped to admire the stand.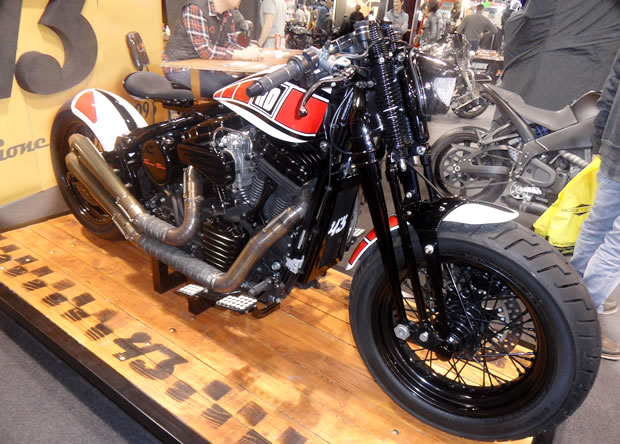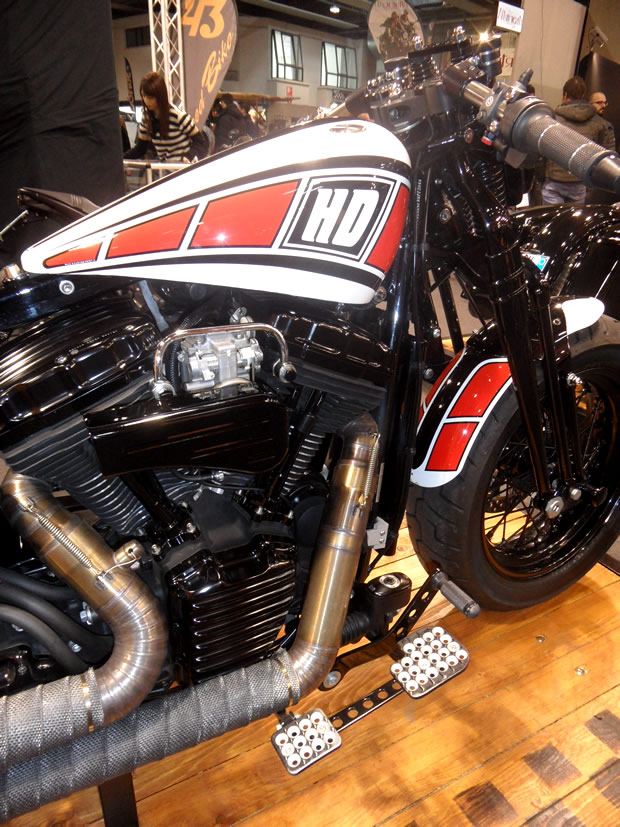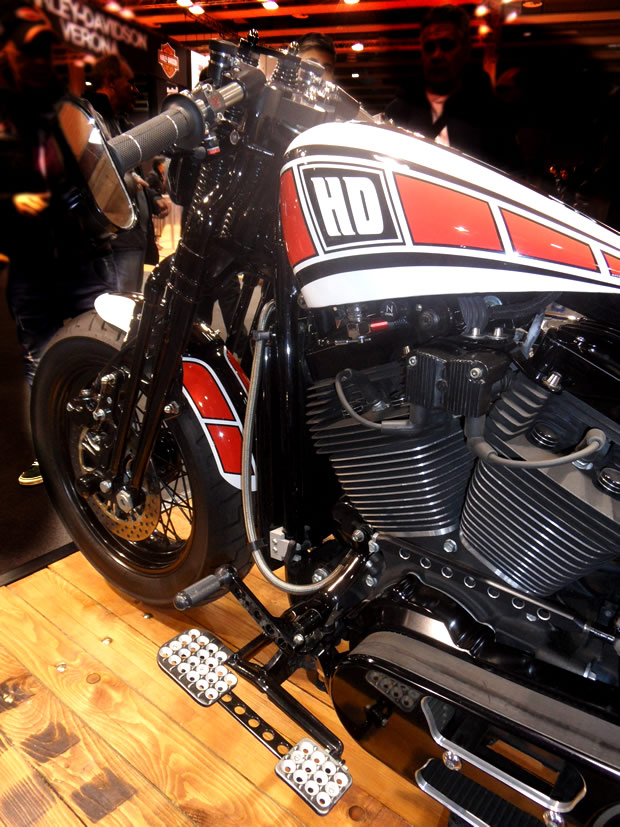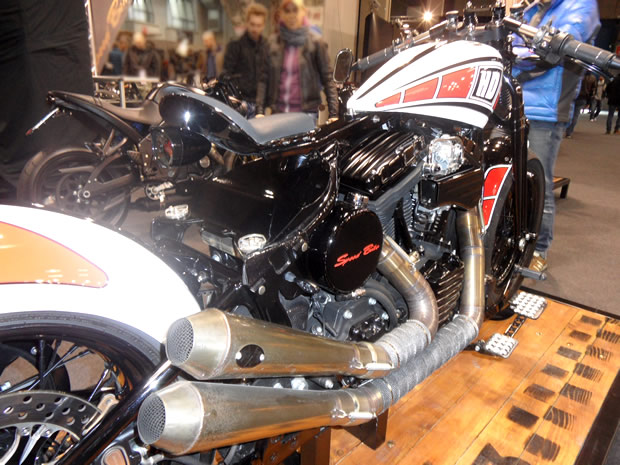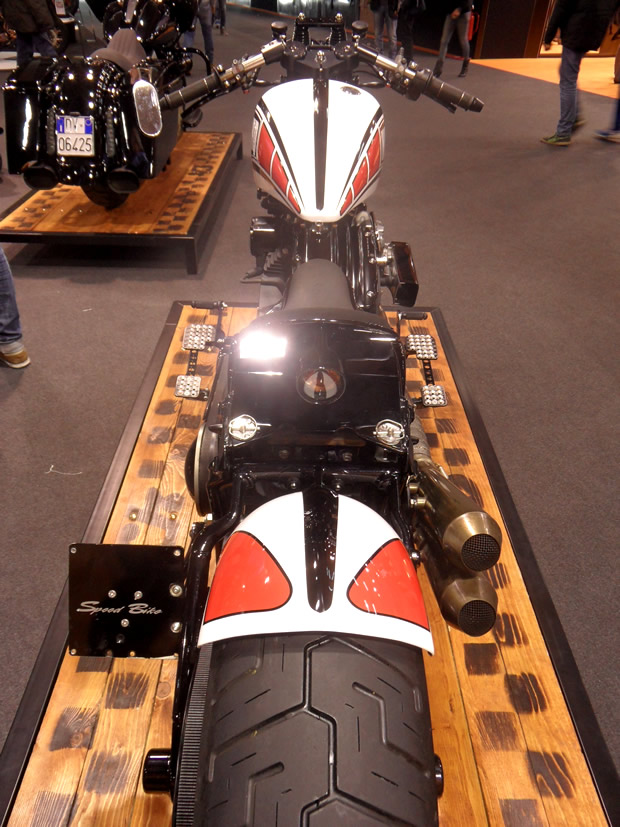 Blog Bobber Cafè Racer Dragster Harley Davidson Mondo Kustom Moto Prima pagina Special Racing, Roland Sands Design, RSD, Speed Bike, Speed Shop