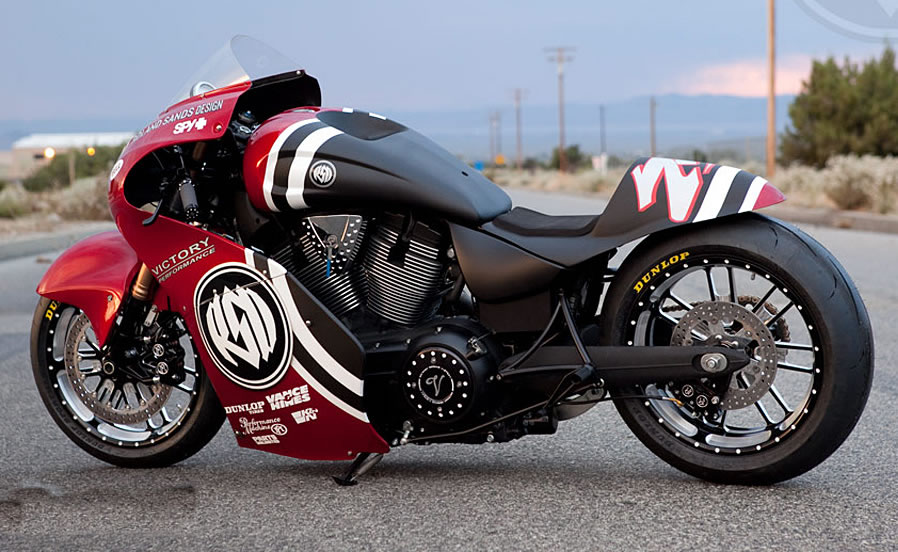 Questa volta abbiamo poco di classico e vintage da vedere, ma piuttosto un balzo prepotente nel mondo delle performance e racing con questo Project 200 realizzato dal poliedrico Roland Sands.
Realizzata su base Victory, della quale riusciamo a vedere ancora qualche particolare tra cui il classico motore, ma di cui di fatto resta ben poco di originale, dotata di una grossa carena in fibra di carbonio, parafango speciale e codino affusolato in alluminio per renderla il più aerodinamica possibile. Bassa e grintosa, potenziata fino a 200 hp, con un Big Bore kit da 105 mm, nuovi bilancieri, pompa olio modificata, centralina riprogrammata opportunamente, iniezione diretta e scarico racing per far respirare al meglio questo bolide.
Di sicuro non adatta agli amanti dello stile classico e dei puristi Victory, ma di fatto un ottimo lavoro tecnologico e motociclistico come sempre dal mitico Roland, un customizer che dedica la propria vita al mondo motociclistico.
English version: This time we have little of classic and vintage to be seen, but rather a leap into the world of domineering performance and racing with this Project 200 created by versatile Roland Sands. Realized on the basis Victory, of which we can still see some particular including the classic engine, but which in fact little remains of the original, with a coarse hull fiber of carbon, special fender and tail tapered aluminum to make the more aerodynamic as possible. Low and aggressive, enhanced up to 200 hp, with a Big Bore kit 105 mm, new rocker, modified oil pump, control unit reprogrammed appropriately, direct injection and exhaust racing to breathe the most of this fireball. Certainly not suitable for lovers of the classic style and purist Victory, but did a great job as always by motorcycle technology and legendary Roland, a customizer who dedicate their lives to the motorcycle world.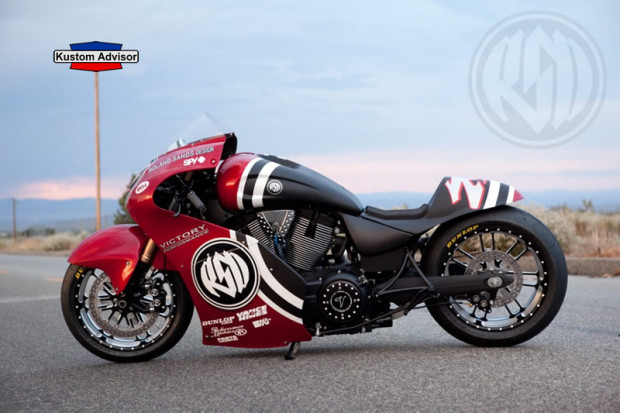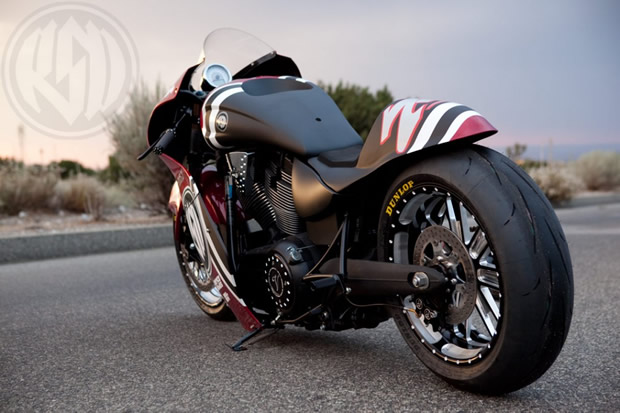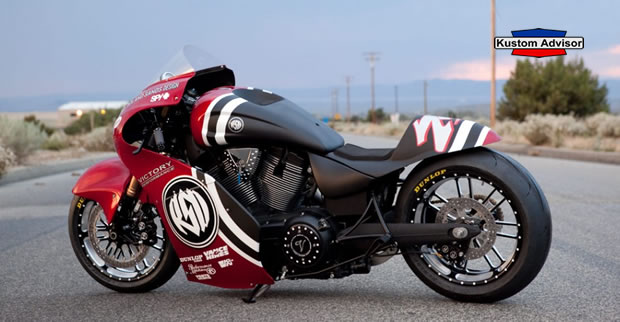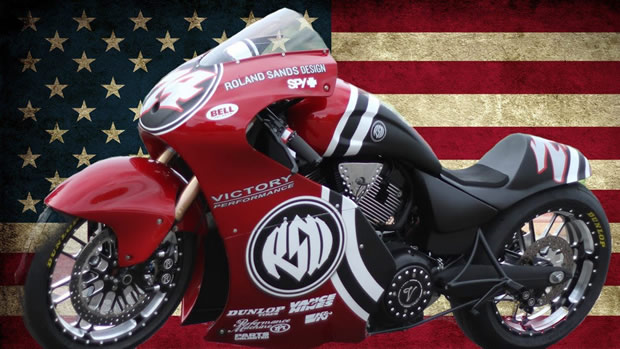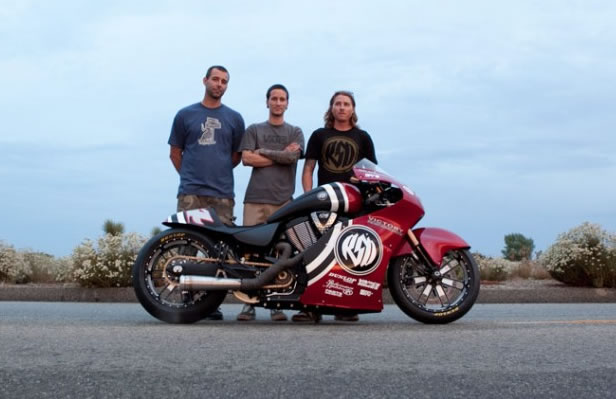 Blog Cafè Racer Dragster Moto Prima pagina Special Victory Project 200, Roland Sands Design, RSD