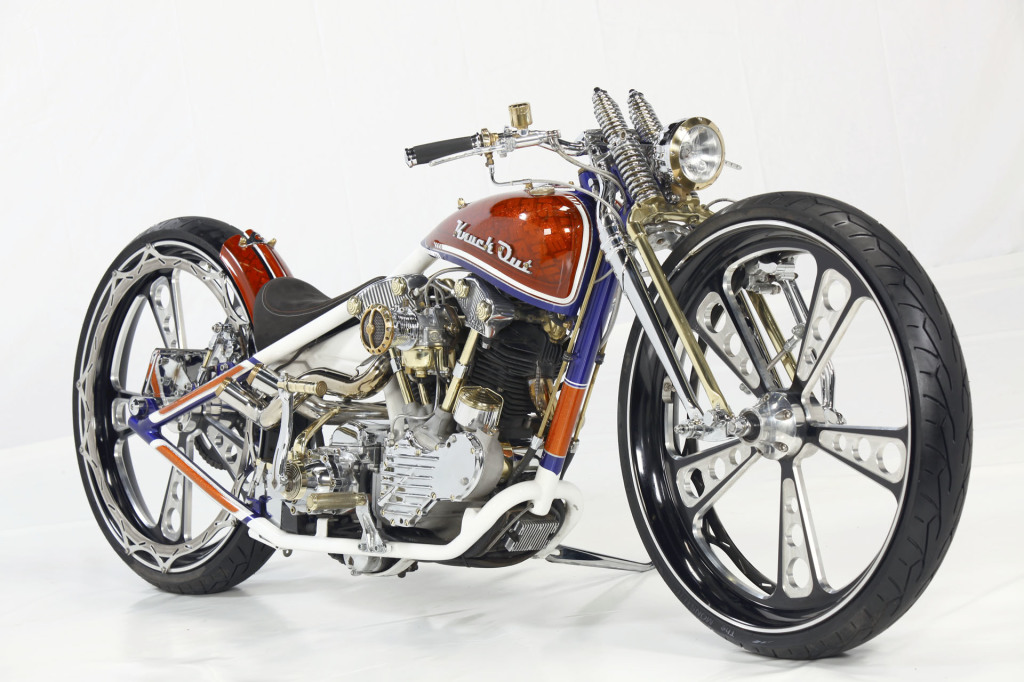 Continuiamo la nostra osservazione curiosa e appassionata delle protagoniste dell'ultimo AMD Custom Show all'Intermot di Colonia.
Oggi ci vediamo la special realizzata da Riverside Motocyclettes che ha chiamto "Knuck Out", una custom appositamente costruita in stile early vintage ma ovviamente con una veste moderna.
A prima occhiata una moto leggera e un po minimale, colori chiari e misure contenute, ma le finiture sono eccellenti basta osservare le foto sotto per vedere la precisione e perfezione di ogni componente.
Motore S&S stile KnuckleHead cesellato alla grande ma non eccessivamente grosso un 93 c.i., forcella springer molto raffinata della Zodiac, cerchi Southtern da 26", gomme Vee Rubber da 120, freni Beringer molto usati per queste special, verniciatura special by DaddyGraph e ovviamente varie parti realizzate direttamente da Riverside Motocyclettes.
Nell'insieme un bel lavoro anche se mi sembra che ha qualcosa in meno delle precedenti in classifica.
English version: We continue our passionate and curious observation of the stars of the last AMD Custom Intermot Show in Cologne. Today we see the special made from Riverside motocyclettes who Ext "Knuck Out", a specially built custom style early vintage but obviously with a modern garment. At first glance, a slight motion and a little minimal, light colors and measures contained, but the finish is excellent just look at the photos below to see the precision and perfection of every component. Motor S & S style Knucklehead chiseled big but not too big a 93 there, fork springer very refined the Zodiac circles Southtern 26 ", tire Vee Rubber 120, brakes Beringer very used to these special, painting special by DaddyGraph and obviously different parts made directly from Riverside motocyclettes. Overall a good job even though it seems to me that something less than the previous ranking.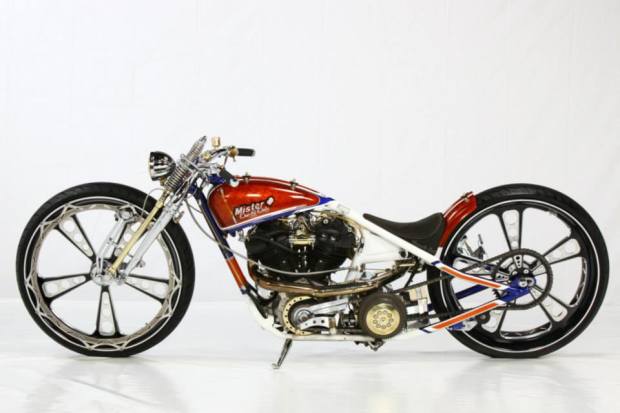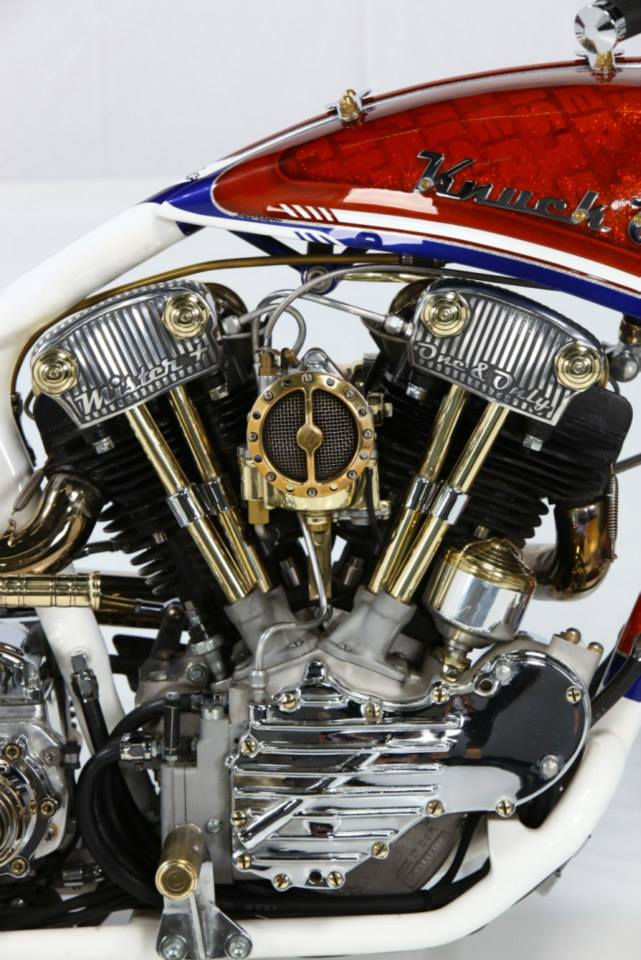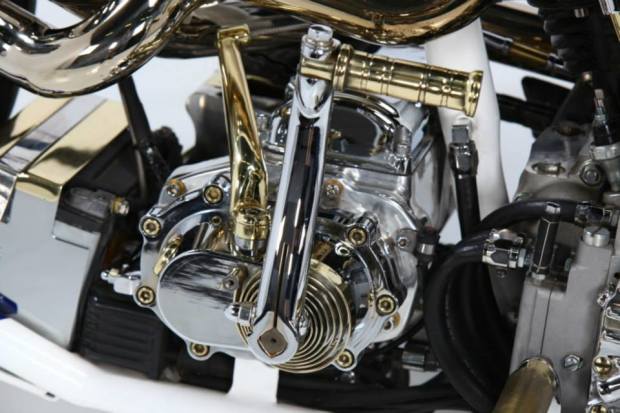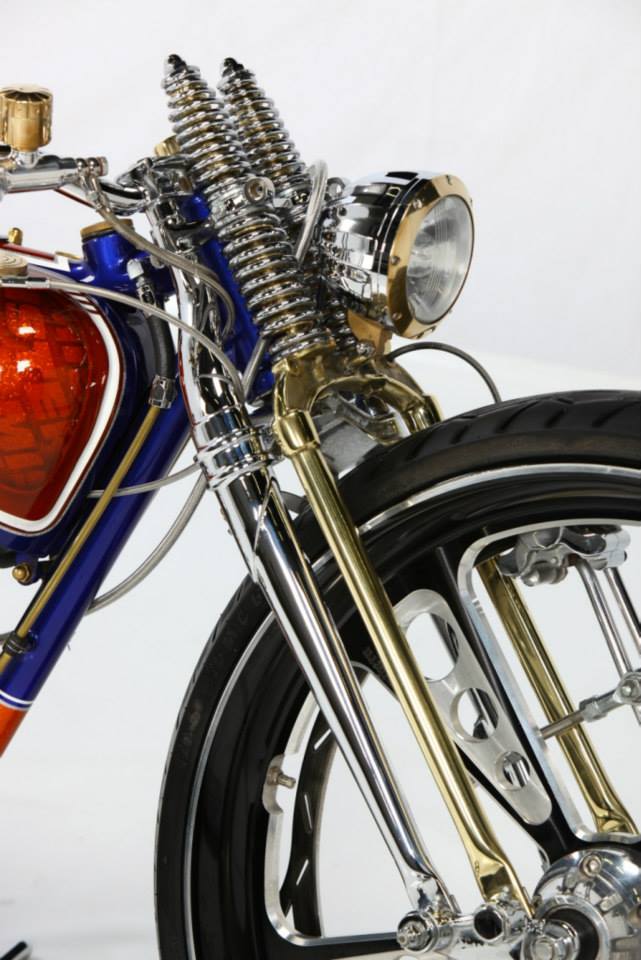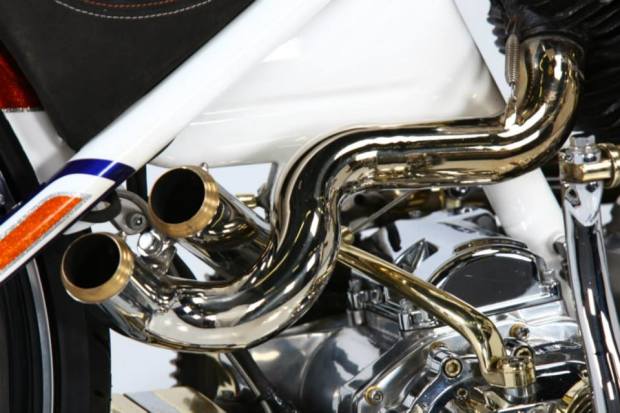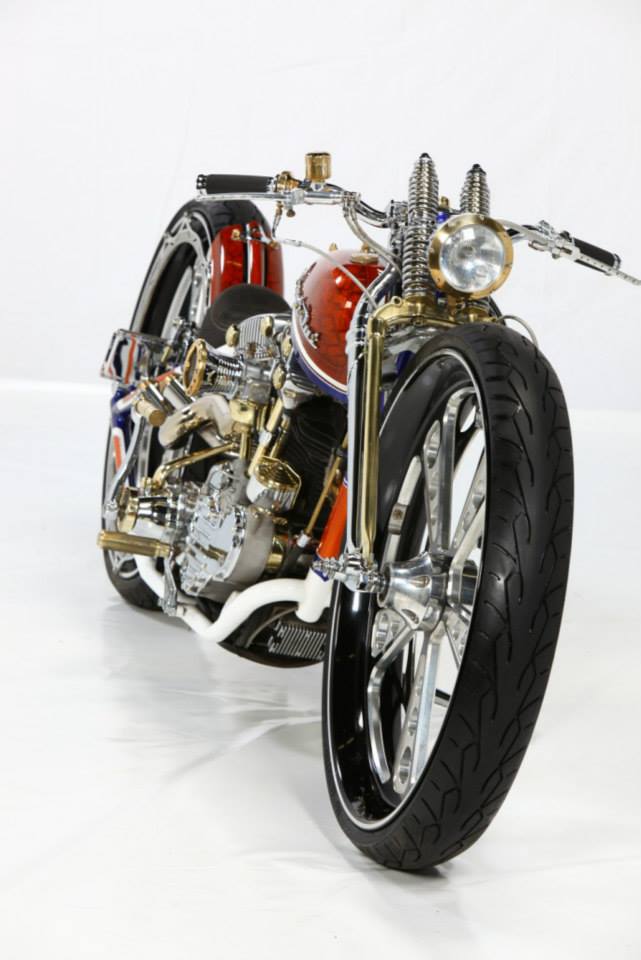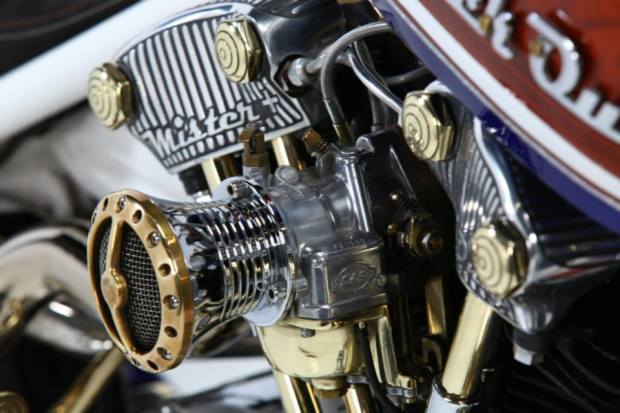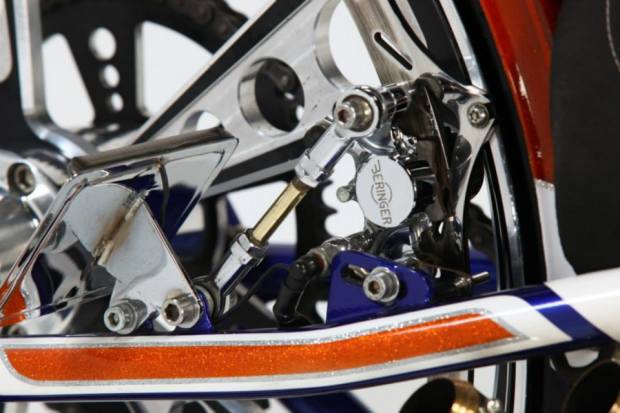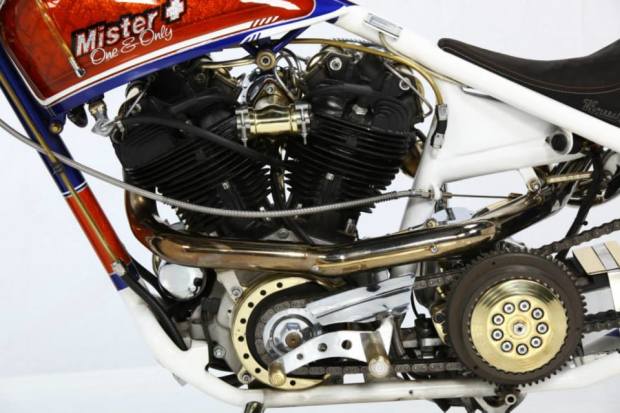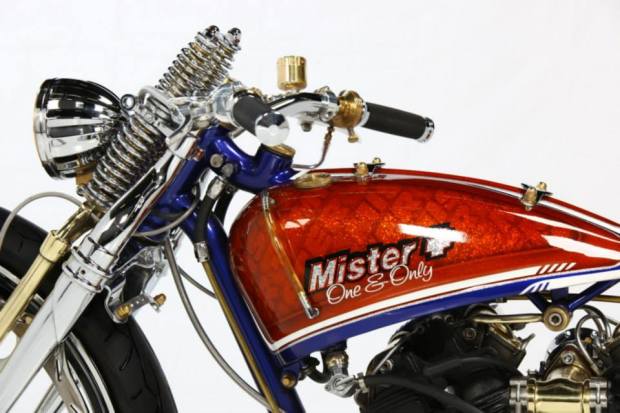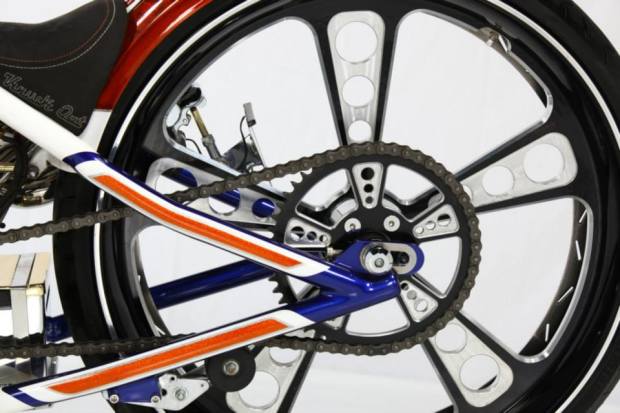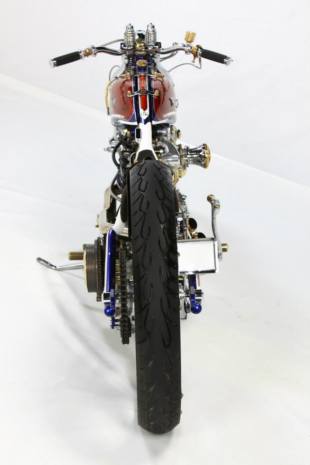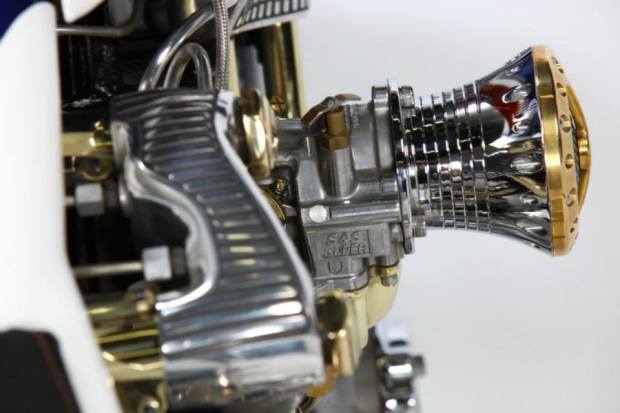 Blog Bobber Chopper Mondo Kustom Moto Prima pagina Special Riverside Motocyclettes