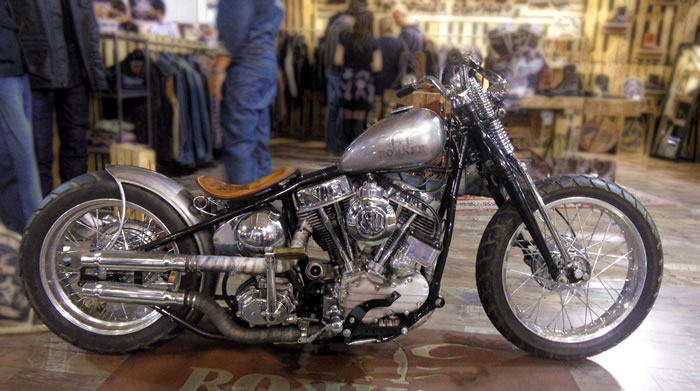 Rokker la famosa marca di vestiti per bikers ha fatto realizzare questo splendido custom su motore PanHead, trasmettendo così a pieno lo stile del marchio.
Un motore che ha fatto storia negli anni 50 e che poi ha lasciato un seguito di appassionati che vedono in questo motore un simbolo di un periodo storico unico, il periodo dei primi veri bikers custom.
Moto leggera e semplice un vero bobber che ricorda secondo me oltre alle Harley classiche anche un po lo stile Triumph con quel manubrio e serbatoio delle inglesine di quel periodo. Un giusto mix che rende questo custom speciale.
English version: Rokker famous brand of clothes for bikers did realize this beautiful custom of Panhead engine, so transmitting full style of the brand. An engine that has made history in the 50s and then left a following of fans who see this engine a symbol of a unique historical period, the period of the first real bikers custom. light and easy motion a true bobber reminiscent to me in addition to classic Harley also somewhat the Triumph style with the handlebar and the reservoir of Englishwomen of that period. A right mix that makes this special custom.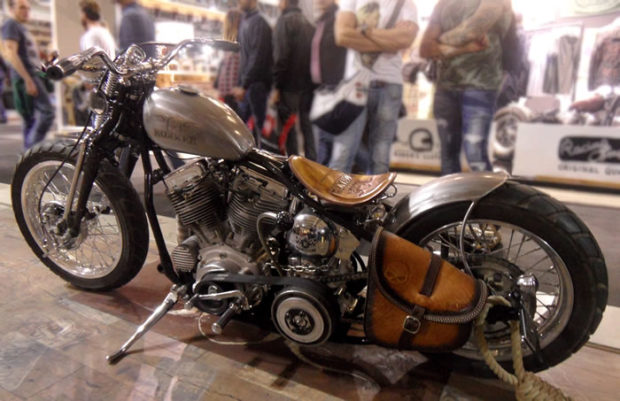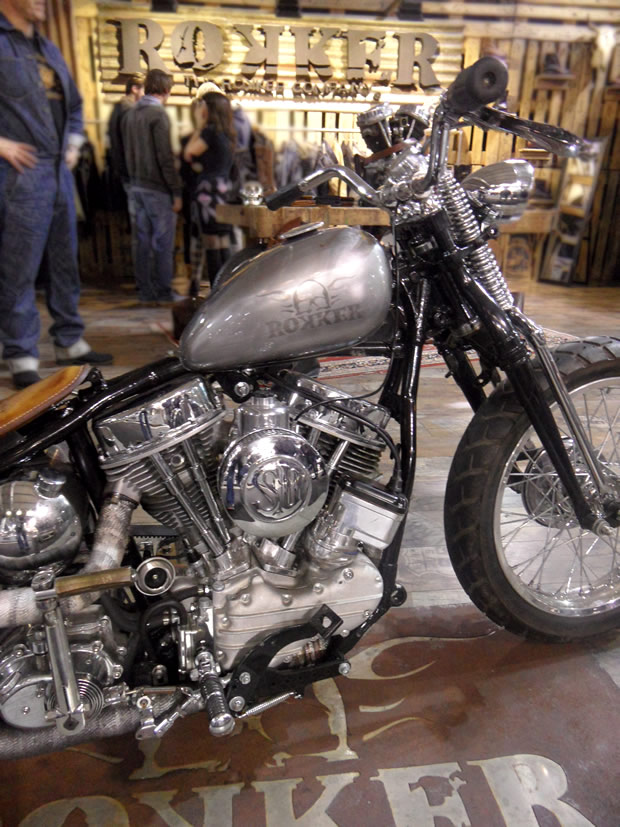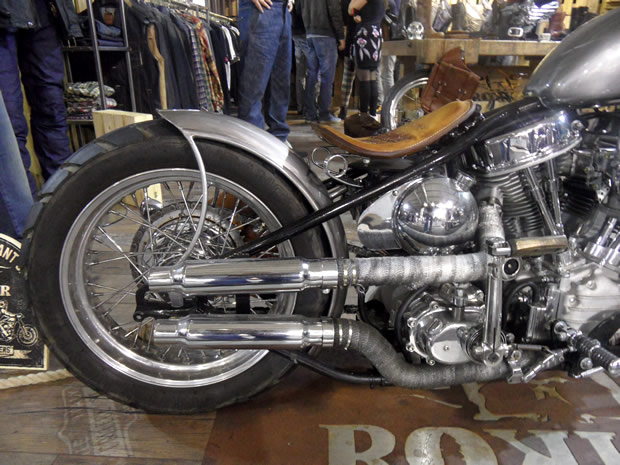 Blog Bobber Foto Harley Davidson Kustom Kulture Mondo Kustom Moto custom blog, Moto Blog, old school, panhead, Rokker