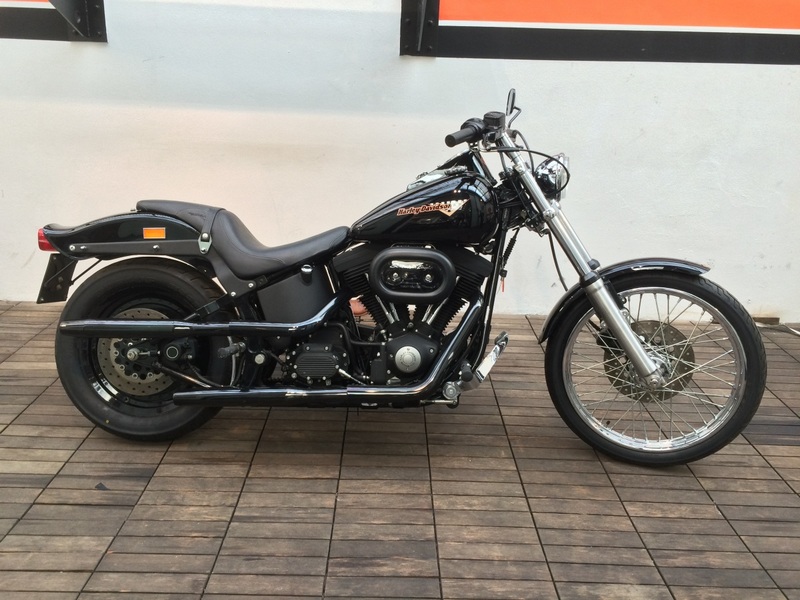 Ragazzi come possiamo immaginare il mitico Carlo Talamo che tutti gli appassionati Harley conoscono o che hanno sentito nominare almeno una volta ha posseduto parecchie Harley tra cui pezzi storici.
Qui vediamo una sua NIGHT TRAIN che lui stesso ha personalizzato nel 97 su base Softail Custom con una sella Badlander e un manubrio drag bar più stretto, poi pensò di verniciare a polvere motore e serbatoio olio, verniciatura nero ludica sul testo, diciamo che rimase color metallo solo la forcella.
È una delle ultime versioni con motore Evo 1.340, tenuta in condizioni perfette e originale e chi è andato nella sede di via Niccoli ha potuto certamente ammirarla dal vivo. Bene ora questa moto è in vendita, la Numero Uno di Milano ha deciso di venderla e chiunque è appassionato e vuole un di storia Harley Italia può recarsi allo shop di Milano per acquistarla alla modica cifra di 30.000 euro… Forza!
English version: Guys how can we imagine the legendary Carlo Talamo that fans Harley know or have heard of at least once owned several Harley including historical pieces. Here we see one of its NIGHT TRAIN that he has customized in 97 of the basic Softail Custom with a saddle and a handlebar drag bar Badlander closer, then he thought of paint powder and engine oil tank, playful black paint on the text, we say that he was color only metal fork. It is one of the latest versions with engine Evo 1340, kept in perfect condition and original and who went in via Niccoli could certainly see live. Well now this bike is for sale, the Number One of Milan decided to sell it and anyone who is passionate and wants a Harley history of Italy can go to the shop in Milan to buy the modest sum of 30,000 Euros … Come on!