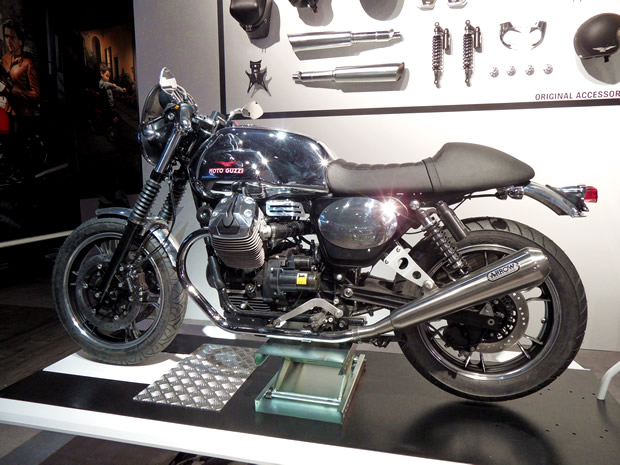 All'EICMA 2014 lo stand Moto Guzzi, come altre marche, ha dato molto risalto a lavori di customizzazione realizzati su modelli di serie a sottolineare anche una volta lo spazio che si sta prendendo questa tendenza tra tutti gli appassionati biker.
Tra le varie moto customizzate esposte, grande spazio è stato dato a questa V7 Cafe Racer in stile cromo, che è stata posizionata in un angolo dello stand che ricreava un'officina completa di bellissimi attrezzi, un luogo che molti vorrebbero avere nel proprio garage, moto compresa!
English version: EICMA 2014 booth Moto Guzzi, like other brands, has given much prominence to the work of customization made on a production model to stress even when the space that you are taking this trend among all fans biker.
Among the various customized motorcycles on display, large space has been given to this V7 Cafe Racer style chrome, which was placed in a corner of the stand that recreated a workshop full of tools beautiful, a place that many would like to have in your garage, including motorcycles!