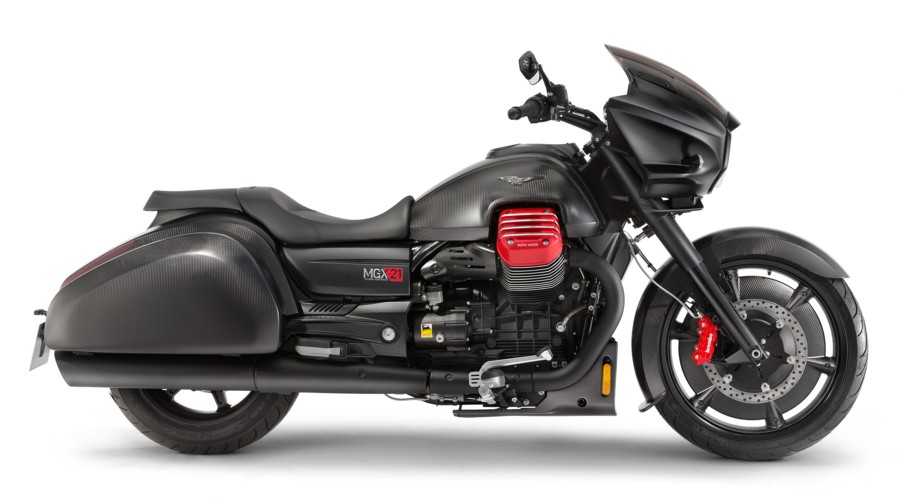 Ve l'avevo presentata l'hanno scorso quando era solo un progetto in fase di ultimazione, e oggi questa "fortezza volante" la ritroviamo ultimata in questa versione che debutterà a Sturgis il prossimo Agosto. Guarda il video: click qui.
Creata da Guzzi sicuramente per stupire e sicuramente per occupare una certa fascia di mercato anche tra le bagger, ma vediamo come la annuncia la stessa Moto Guzzi: "Moto Guzzi nasce in altra parte del globo, lago e montagne la accompagnano sin dai primi percorsi, ma lo spirito delle sue moto riconosce presto il viaggio e l'orizzonte come mete privilegiate.
Moto Guzzi è da subito cittadina del mondo ma costruisce, in oltre novanta anni di storia e di inimitabile coerenza, una sua identità così forte da permettergli oggi, salda nei suoi valori riconosciuti dai motociclisti di tutti i continenti, di volgere lo sguardo alle contaminazioni e agli stimoli che la cultura della motocicletta propone, mantenendo intatta – e anzi esaltando – la propria anima, italiana senza compromessi."
Aquipaggiata da un poderoso V-twin da 1400 cc Euro 4, rispetto alla versione dello scorso anno presenta alcuni miglioramenti stilistici e alcuni accorgimenti più commerciali com'è giusto che sia, molto bassa dietro e un po più alta sull'anteriore con un cerchio da 21, motore con inserti rossi, molta tecnologia mimetizzata come il Ride-by-Wire multimappa, l'ABS a due canali, il Traction Control regolabile su tre livelli di intervento e il Cruise Control, utilizzata anche la fibra di carbonio come vediamo sul parafango anteriore molto particolare.
English Version: I'd made last year when it was just a project nearing completion, and today we encounter finished in this version that will debut in the Sturgis next August. Created by Guzzi sure to surprise and definitely to occupy a certain segment of the market, but we see the same announces the Moto Guzzi: "Moto Guzzi was born in another part of the globe, the lake and the mountains accompany from the first track, but the spirit of his motorcycle soon recognizes the journey and the horizon as preferred destinations. Moto Guzzi is now a citizen of the world but builds in over ninety years of history and inimitable consistency, its identity strong enough to allow him today, steadfast in its values ​​recognized by bikers from all continents, to turn our gaze to the contamination and to stimuli that the culture of motorcycle offers, maintaining – and indeed enhancing – its soul, Italian uncompromising. " Aquipaggiata by a powerful V-twin 1400 cc Euro 4, compared to last year's version has some stylistic improvements and some things more commercial as it should be, very low and behind a little higher on the front with a circle 21, motor with red inserts, a lot of technology camouflaged as the Ride-by-Wire multimap, the two-channel ABS, traction control adjustable on three levels of intervention and Cruise Control, also used carbon fiber as we see on the fender Front very special. Watch the video: click here.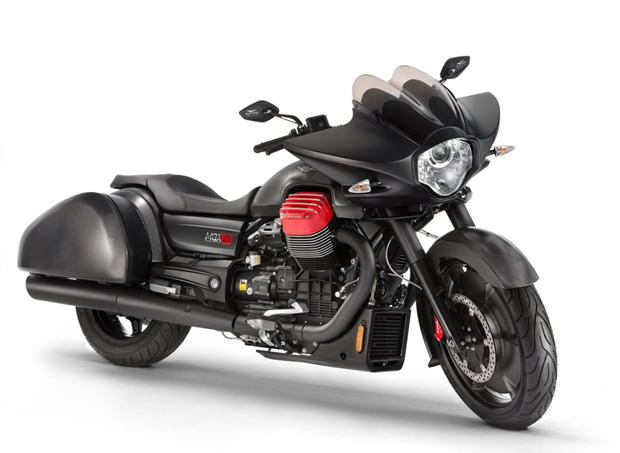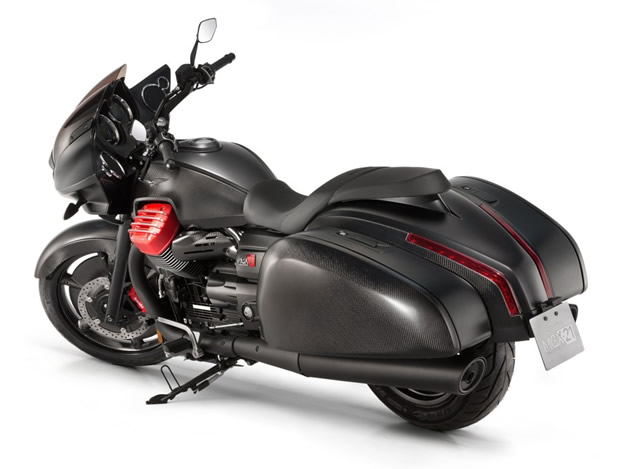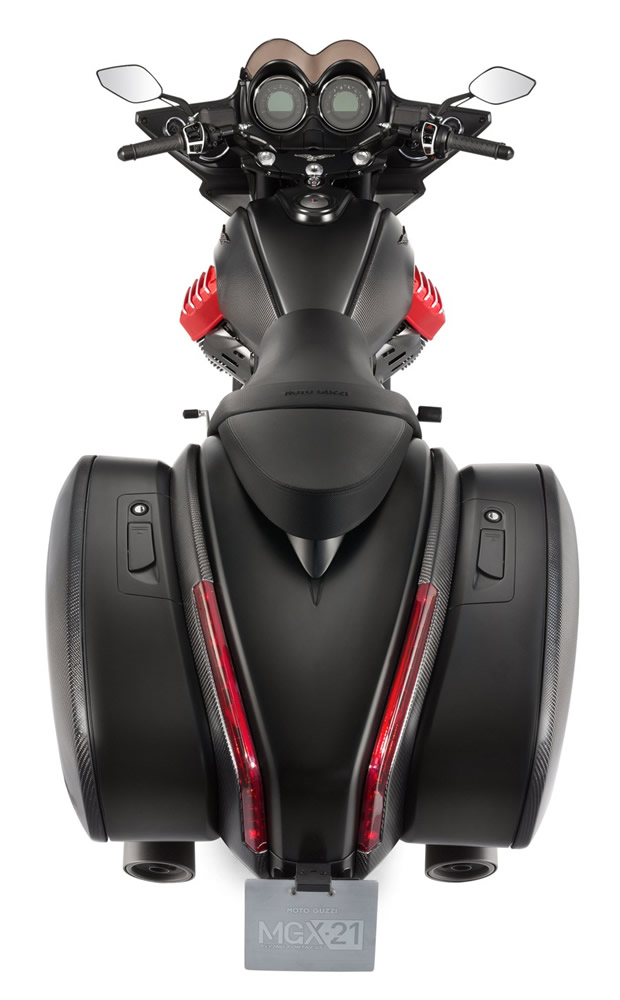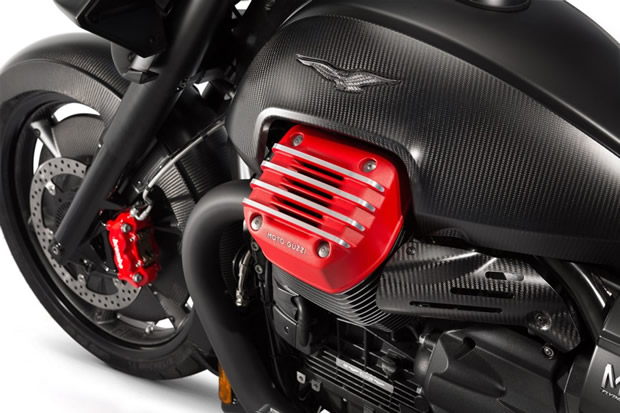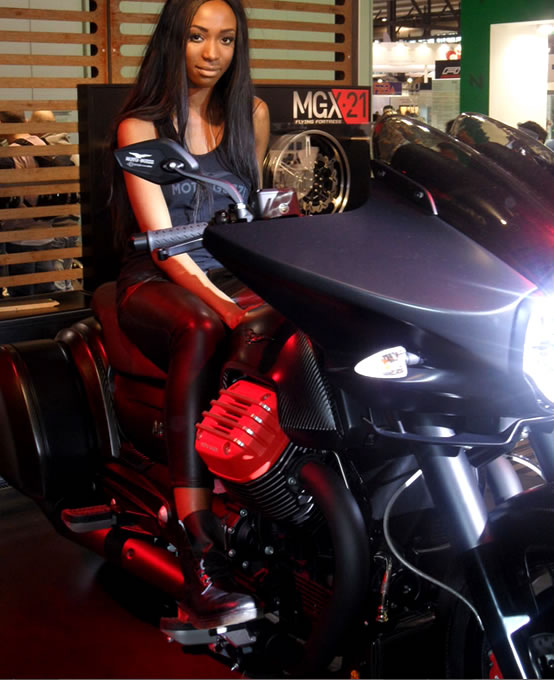 Bagger Blog Moto Moto Guzzi Prima pagina bagger, fortezza volante, MGX-21, Moto Guzzi MGX 21