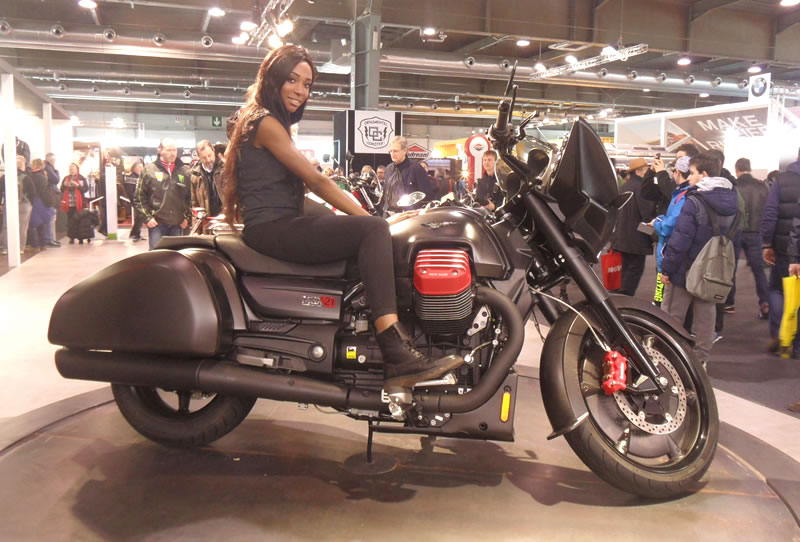 Ragazzi rieccoci ad ammirare questa bagger di casa Guzzi, l'ormai famosissima Moto Guzzi MGX 21  chiamata Flying Fortress non a caso, infatti basta darle un'occhiata per capire il motivo di questo nome.
Imponente, precisa, curata, molto tecnologica e di sicuro impatto visivo. L'avevamo già vista l'anno scorso come prototipo e a Novembre all'EICMA ma questa volta vi propongo nuove foto con nuove visuali e una bella ragazza che la arricchisce.
Vestita di materiali pregiati come fibra di carbonio, che vediamo nella foto sotto, con dietro due cassoni spaziosi dalla linea filante che forse eccedono un po in larghezza, molto bello anche il cupolone che ricorda le ali di un jet senza esagerare e bel luminoso sulla strumentazione, seduta comoda e rilassante. Si notano subito i coperchi delle teste con un rosso vivo che stacca molto rispetto al nero della moto, cerchio anteriore semi lenticolare che non mi entusiasma molto con un parafango coprente ma non esagerato. Nel complesso bella, e attraente.
English version: Guys here we go to admire this bagger home Guzzi, the new famous Moto Guzzi called MGX 21 Flying Fortress is no coincidence, in fact, just look at it to understand the reason for this name. Impressive, precise, organized, very technological and visual impact. We had already seen last year as a prototype and in November at the EICMA, but this time I propose new picture with new visuals and a beautiful girl that enriches it. Dressed in fine materials such as carbon fiber, we see in the photo below, with behind two chests spacious by slender line that perhaps exceed a little wide, very nice also the dome reminiscent of the wings of a jet without exaggeration and nice bright instrumentation , comfortable sitting and relaxing. You immediately notice the cylinder head covers with a bright red off very compared to black bike, front wheel semi lenticular not too keen with a fender covering but not exaggerated. Overall beautiful and attractive.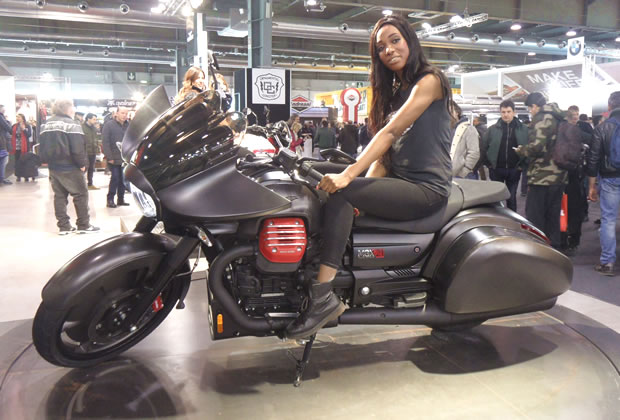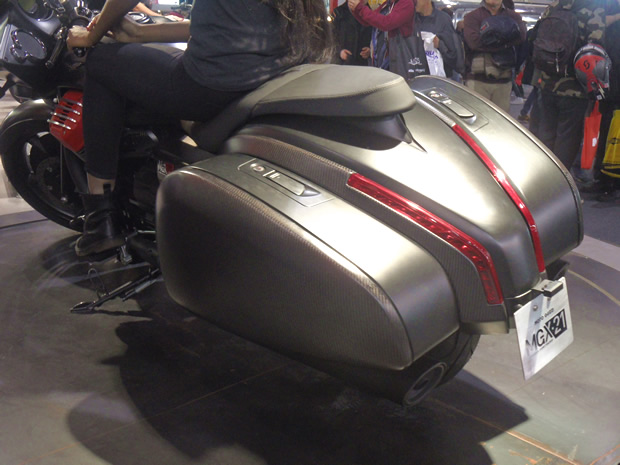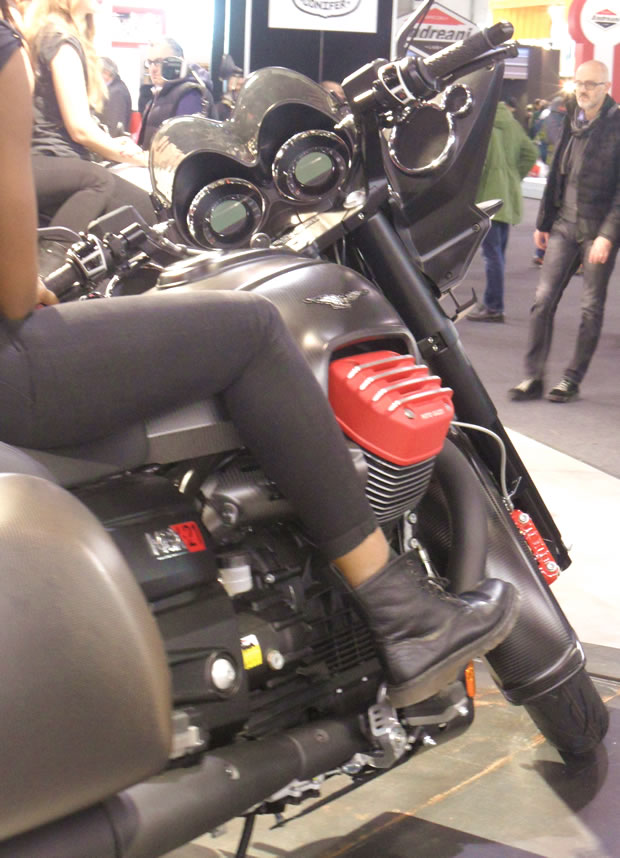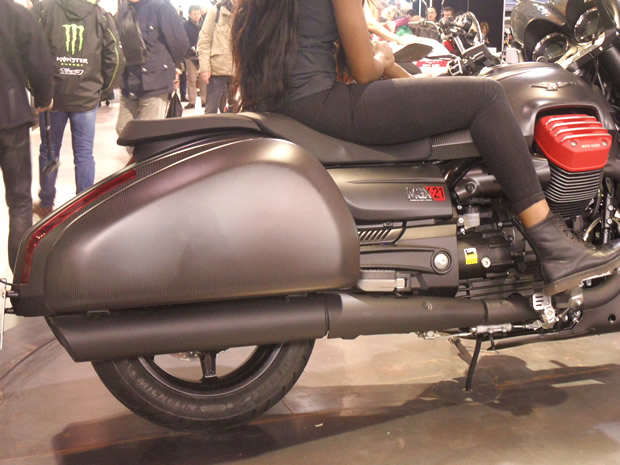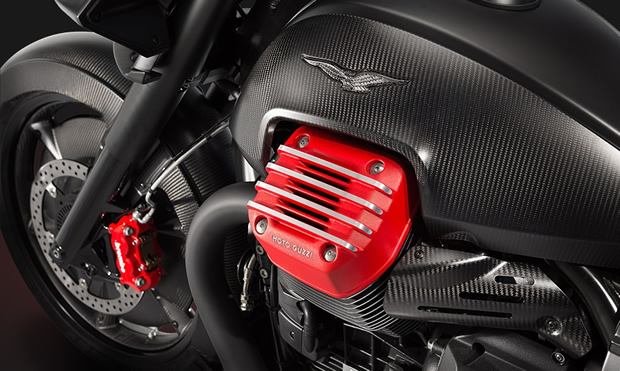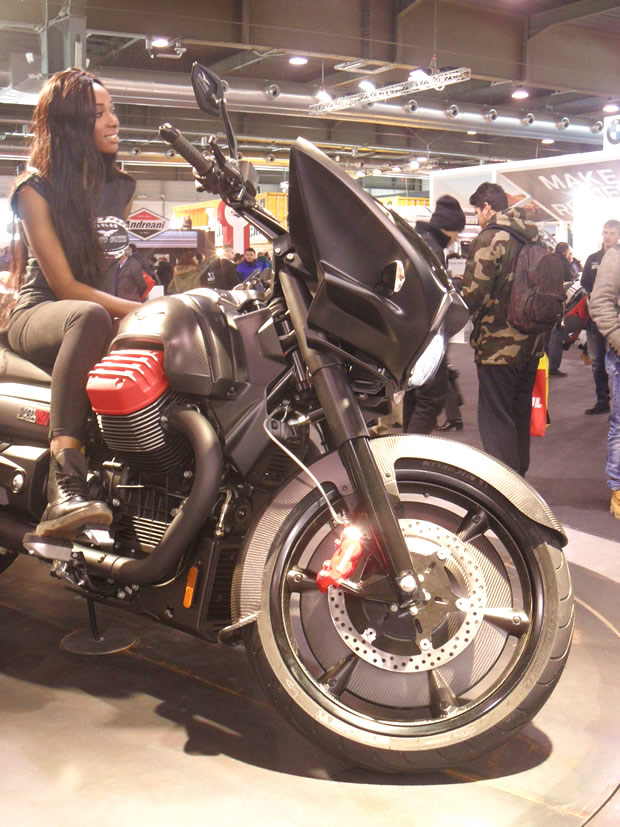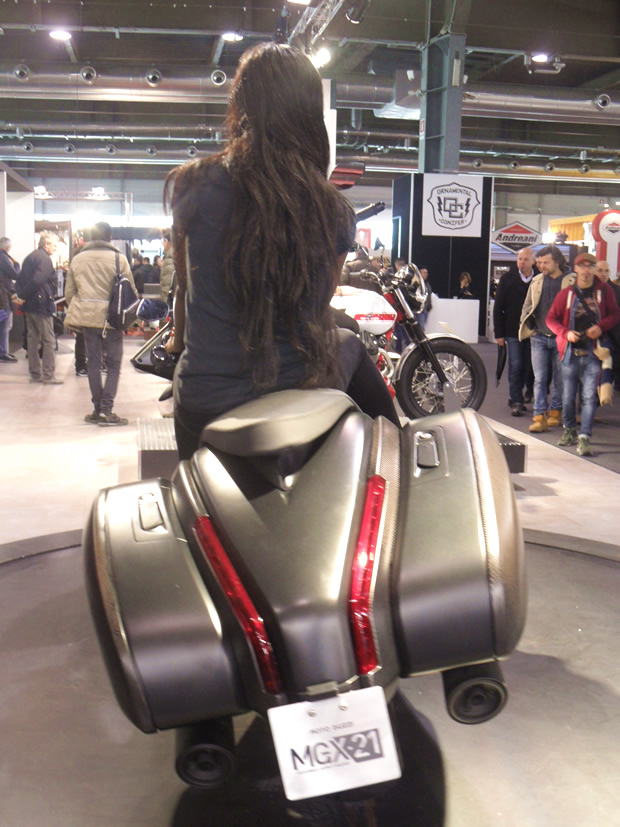 Bagger Blog Foto Moto Moto Guzzi Flying Fortress, moto guzzi bagger, Moto Guzzi MGX 21