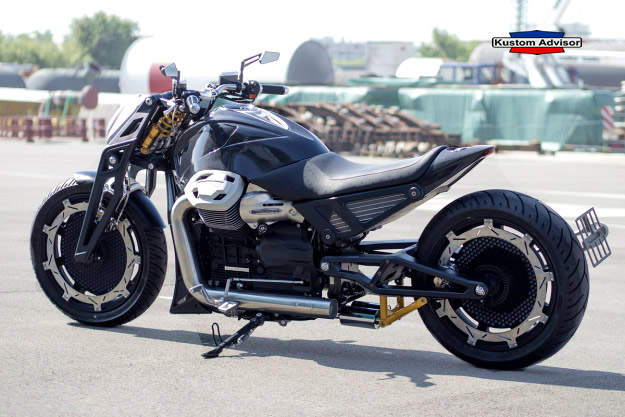 Il successo delle Guzzi è un crescendo e senza dubbio i modelli di questi ultimi anni stanno portando le vendite del marchio italiano ad alti livelli. E' quindi normale ormai vedere customizzazioni che si basano su modelli Guzzi recenti come questa California by Officine Rossopuro.
Come si vede subito lo stile scelto si allontana da quello classico visto su altre special e ci addentriamo più nell'ambito futuristico e tecnologico. I materiali usati sono speciali come i freni realizzati con una lega nichel-cromo incredibilmente dura un materiale utilizzato nei reattori nucleari, oppure in altri punti è utilizzata una lega cromo-vanadio e titanio, la lega 7075 di alluminio usata per la forcella…
Tutto ciò è spiegato dal fatto che è stata realizzata in partnership con una società high-tech la Walter Tosto SpA, quindi con uno scopo ben preciso. E' evidente che resta ben poco della moto originale e quasi tutto è stato realizzato appositamente per questa special. Sinceramente non mi fa impazzire come modello, lontano anni luce dalle moto classiche che tutti noi conosciamo bene e che amiamo, ma comunque un ottimo lavoro sotto vari punti di vista.
English version: The success of the Guzzi is a growing and no doubt the models of recent years are leading Italian brand sales at a high level. It 'so normal now see customizations that are based on models such as this recent Guzzi California by Officine Rossopuro. As we see immediately the chosen style moves away from the classical seen on other special and we enter the most part futuristic and technological. The used materials are special such as brakes made with a nickel-chromium alloy incredibly tough a material used in nuclear reactors, or at other points is used an alloy chromium-vanadium and titanium, the alloy 7075 aluminum used for the fork… This is explained by the fact that it was made in partnership with a high-tech Walter Tosto SpA, so with a purpose. It 'clear that there is very little of the original bike and almost everything has been designed specifically for this special. Honestly I'm not crazy like pattern, a far cry from the classic bikes that we all know well and that we love, but still a very good job from various points of view.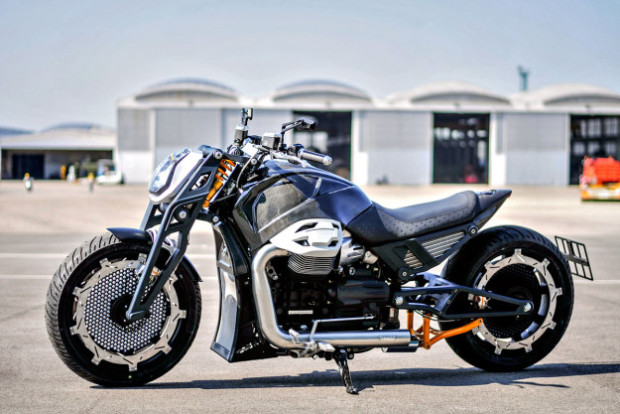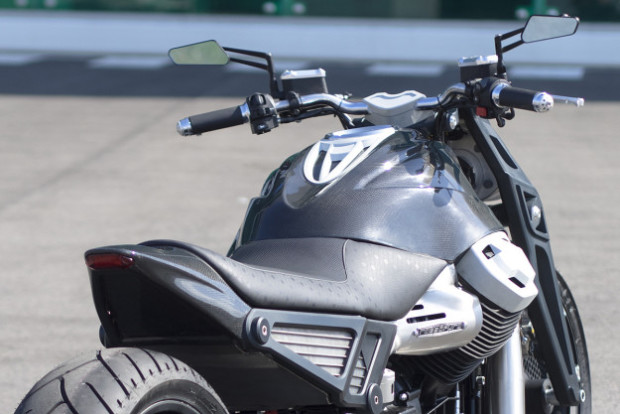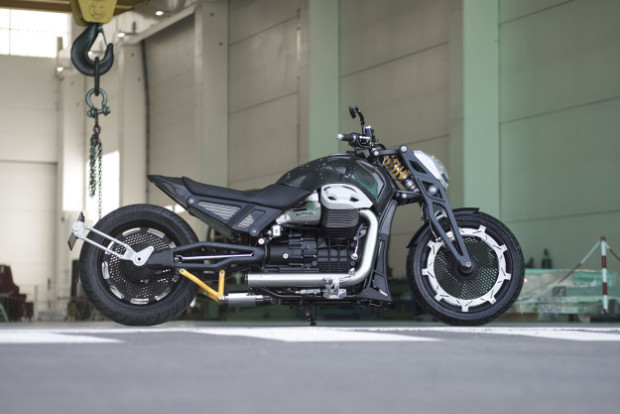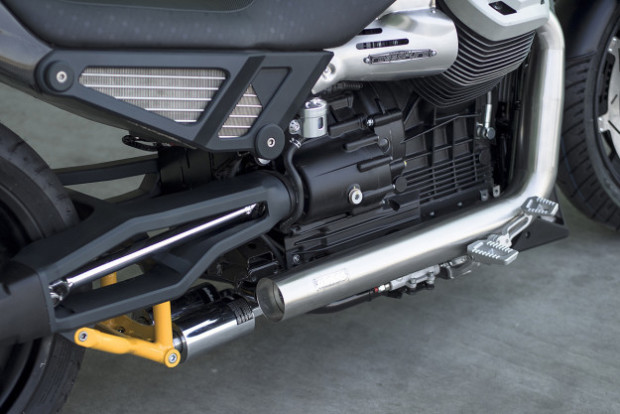 Blog Dragster Foto Freestyle Moto Special Moto Guzzi California, Officine Rossopuro