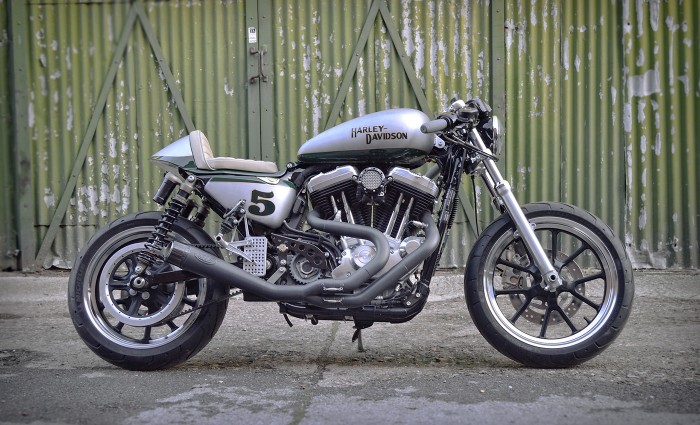 Eccovi questa Cafe Racer MaidStone su base Harley Sportster, realizzata da un piccolo rivenditore di moto Harley.
Progettato con stile e idee, ha originato una cafe racer con influssi anche di altri stili, vedi il sedile speciale.
Telaio di una Super Low è stato scelto perchè è snello e comunque dovendola spogliare di molti pezzi erano comunque dei pezzi non eccessivamente costosi, motore 1200 rivisitato, con teste BluePrinted, camme nuove e Filtro aperto Roland Sands Design, per finire con scarichi in carbonio RSO.
Per quanto riguarda il resto, il telaio è stato ovviamente tagliato dietro per dare la line Racer, nuovi ammortizzatori progressivi, leve Gilles e manopole Biltwell, poi sbarre e una staffa speedo RSD. Bello il sedile artigianale con codino mozzato e posizione di guida più inclinata che si adatta ai semi manubri da Cafe Racer.
Una bella moto precisa e pulita che piace sicuramente agli appassionati Racer.
English version: Here this Cafe Racer Maidstone based Harley Sportster, made by a small retailer of Harley.
Designed with style and ideas, originated a cafe racer with influences also other styles, see the special seat.
Frame of a Super Low was chosen because it is lean and still dovendola stripped of many parts of the pieces were still not overly expensive, engine 1200 revisited, with blueprinted heads, cams and new filter open Roland Sands Design, ending with exhaust carbon RSO .
As for the rest, the frame was obviously cut back to give the line Racer, new shock absorbers progressive, levers and knobs Biltwell Gilles, then bars and a bracket speedo RSD. Beautiful handmade with pigtail cut off the seat and riding position that suits inclined semi handlebars Cafe Racer.
A beautiful bike precise and clean that definitely likes to fans Racer.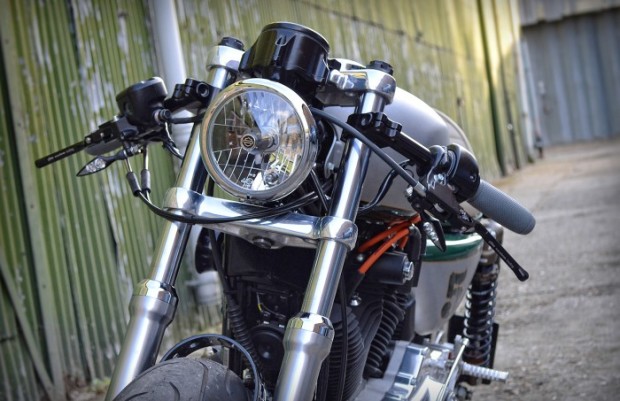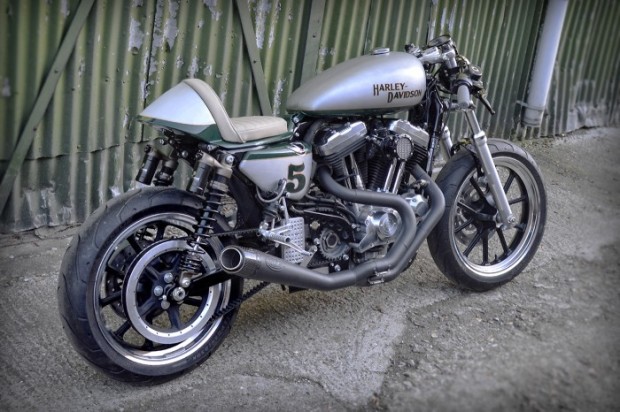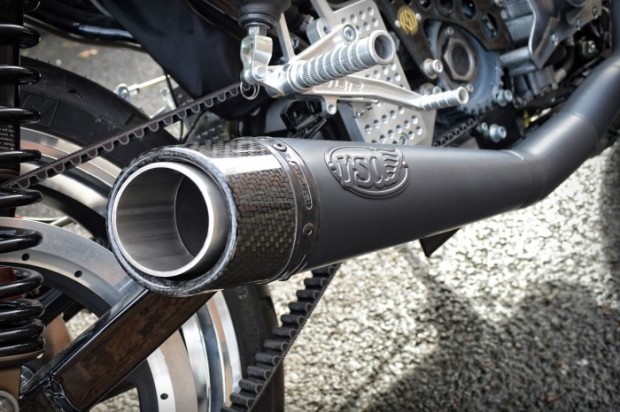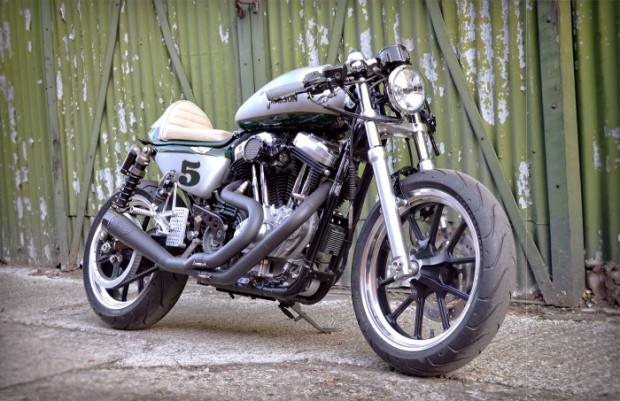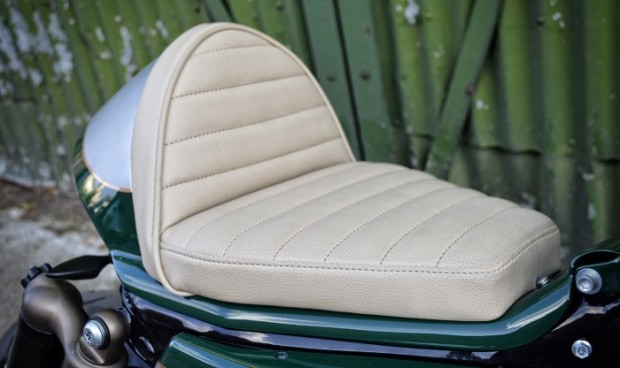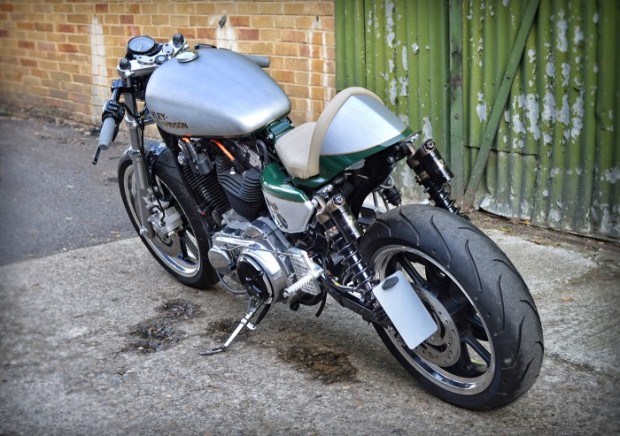 Blog Cafè Racer Foto Harley Davidson Moto Special cafè racer, MaidStone