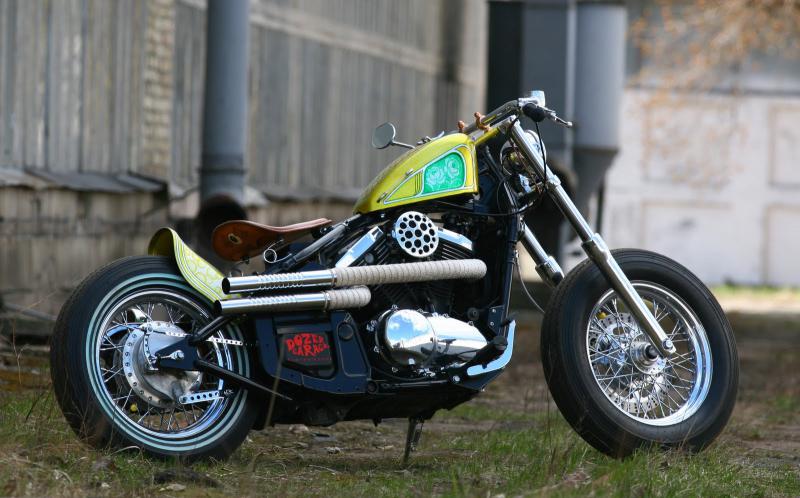 Chiamata "RAT FINK" è il nome dato dai ragazzi di Dozer Garage a questa Kawasaki VN800 praticamente irriconoscibile in questa versione rat.
Hanno cambiato quasi tutto, serbatoio mitico Peanut preso da uno Sporty e ben verniciato da Dozer, scarichi artigianali, sella kustom "NOMAD"custom leather, fanalino e filtro aria Mooneyes.
Parafango posteriore a unghia che da un tocco kustom, cerchi da 16 Shinko. Un bel bobber kustom, peccato solo per il radiatore anche se si mimetizza bene.
English version: Call "RAT FINK" is the name given by the children of this Dozer Garage Kawasaki VN800 virtually unrecognizable in this rat version. They changed almost everything, mythical tank Peanut taken from one Sporty and well painted by Dozer, craft discharges, kustom saddle "NOMAD" custom leather, bringing Mooneyes and air filter. Rear fender to nail it from a kustom touch wheels 16 Shinko. Quite a bobber kustom, pity only for the radiator although it blends well.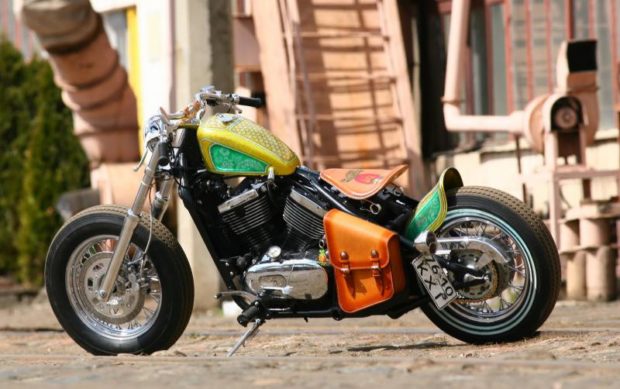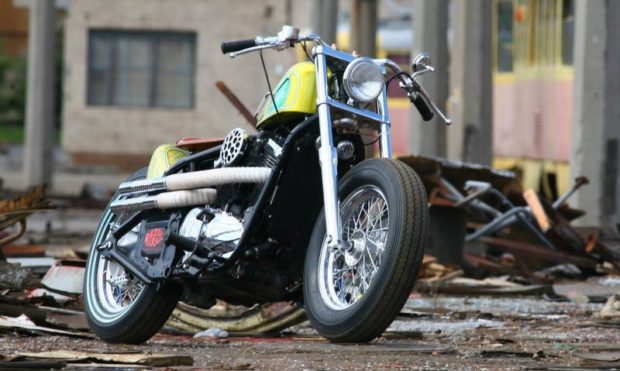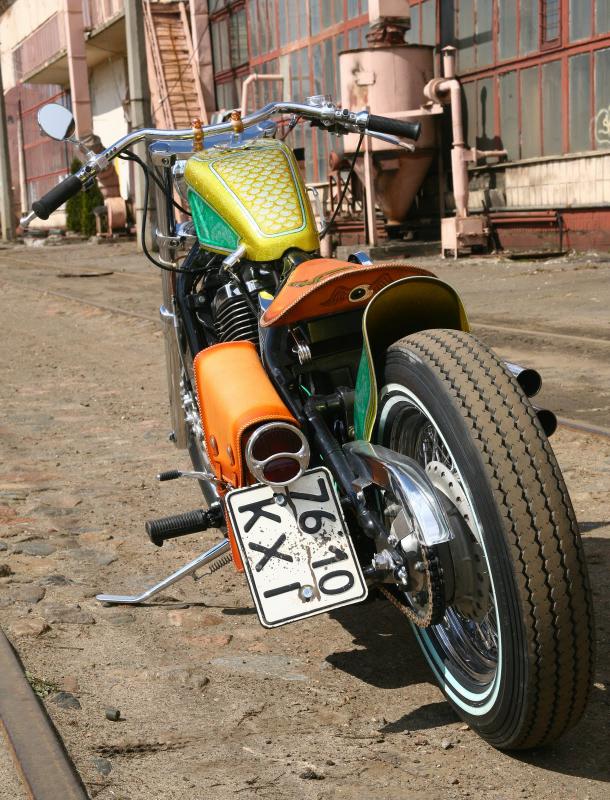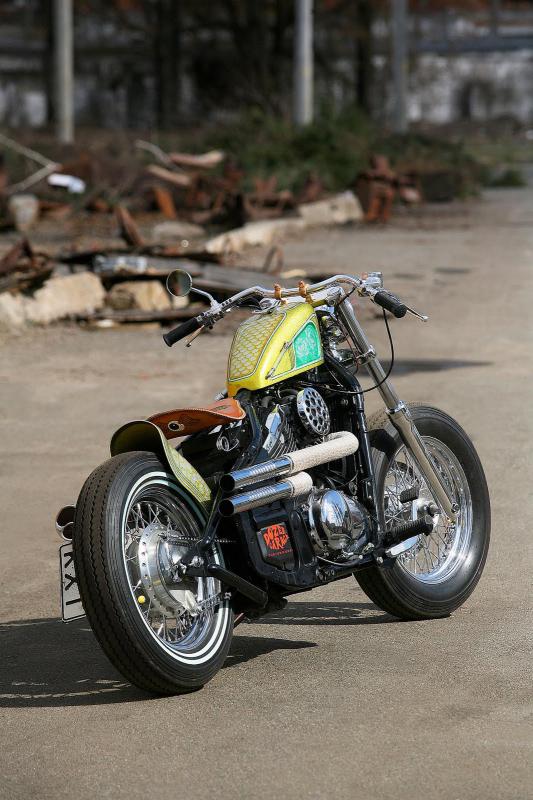 Blog Bobber Kustom Kulture Moto Prima pagina Special Dozer Garage, kawasaki VN800, RAT FINK