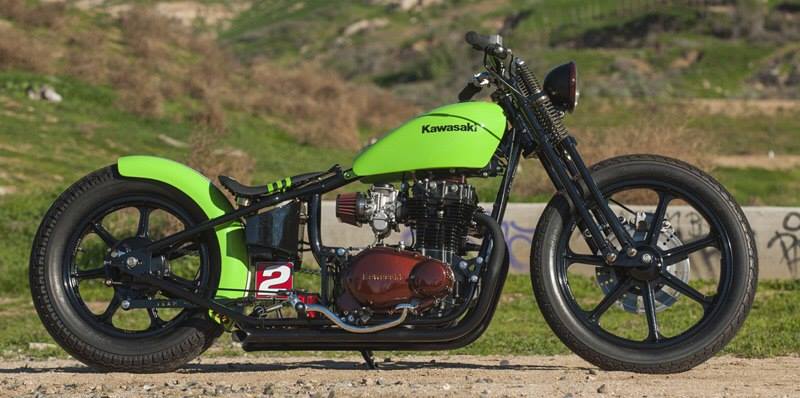 Prendete un telaio rigido, una springer, un motore vintage japponese e tanta voglia di realizzare una custom come si deve, il risultato è quello che vediamo nelle foto sotto.
Realizzato in modo artigianale questo bel bobber, su base Kawasaki 2 bicilindrico in linea è l'anello di congiunzione tra il mondo custom bobber originale e l'immenso mondo delle moto orientali.
Il 2 cilindri in linea è un motore Kawasaki realizzato per diversi modelli e in varie cilindrate, con caratteristiche diverse, ma negli anni 7 fino a poco tempo fa ha equipaggiato moto che hanno fatto la storia. Qui lo vediamo incastonato in un telaio rigido, cilindri in lega dall'aria racing che contrastano un po con lo stile bobber di base, e l'immancabile verde Kawasaki che è una firma anche ai meno esperti.
English version: Take a rigid frame, a springer, vintage japponese an engine and a great desire to build a custom as it should be, the result is what we see in the photos below. Made so crafted this beautiful bobber, based in Kawasaki 2 line two-cylinder is the connecting link between the world of custom bobber original and the immense world of Oriental motorcycle. The 2-cylinder Kawasaki engine is designed for different models and engine sizes, with different characteristics, but in 7 years until recently has equipped bikes that have made history. Here we see it embedded in a rigid frame, racing alloy cylinders from the air that contrasts a bit with the style Basic bobber, and the inevitable green Kawasaki is a signature even the less experienced.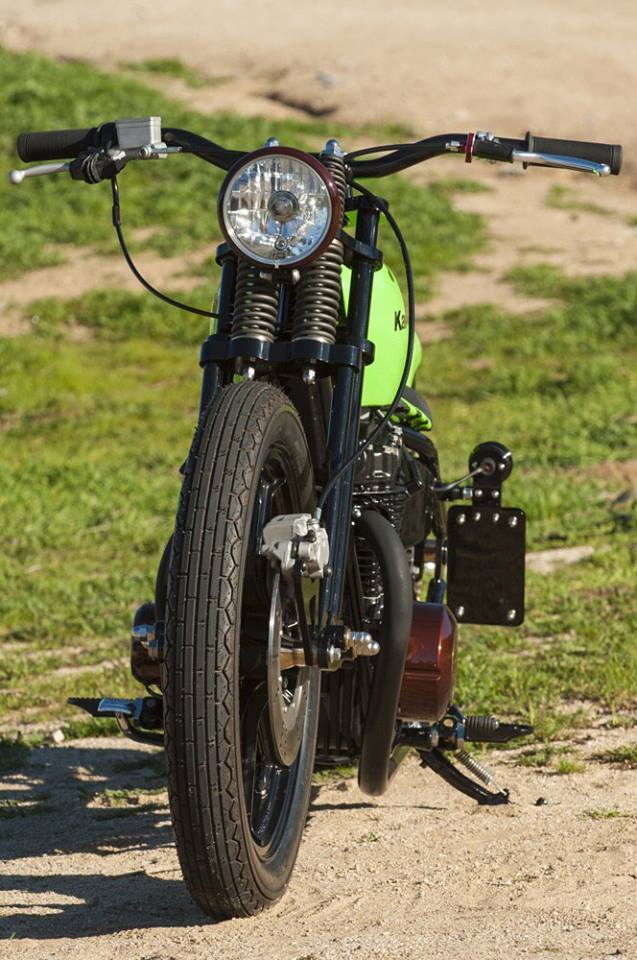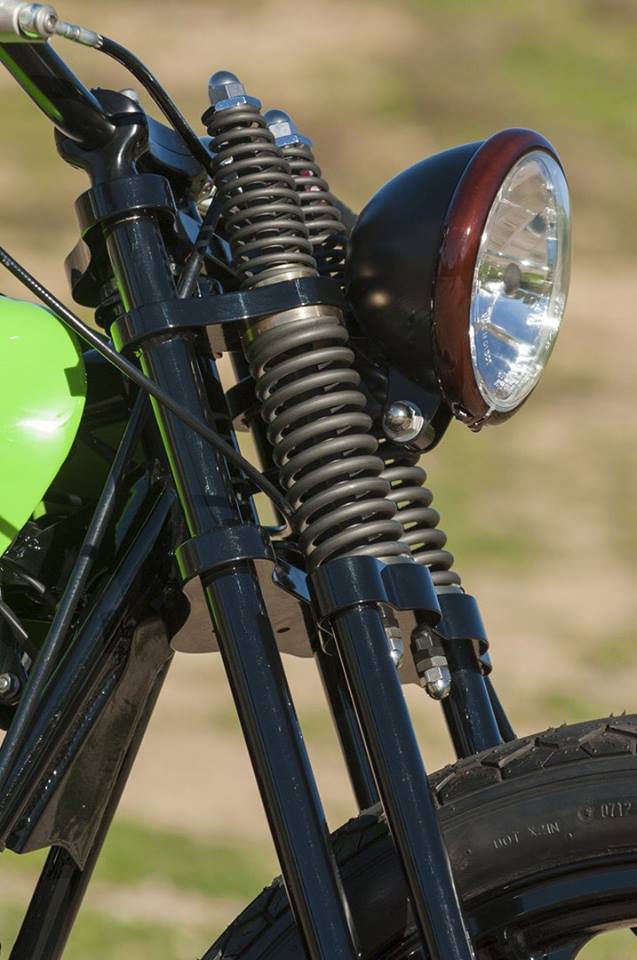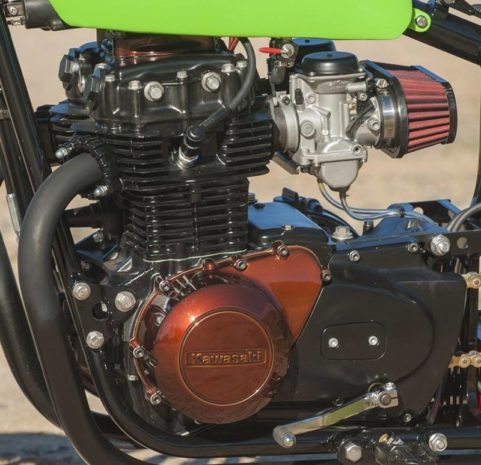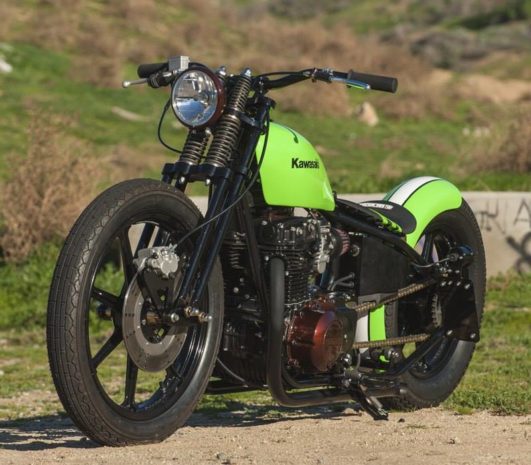 Blog Bobber Foto Kustom Kulture Mondo Kustom Moto bobber custom, kawasaki