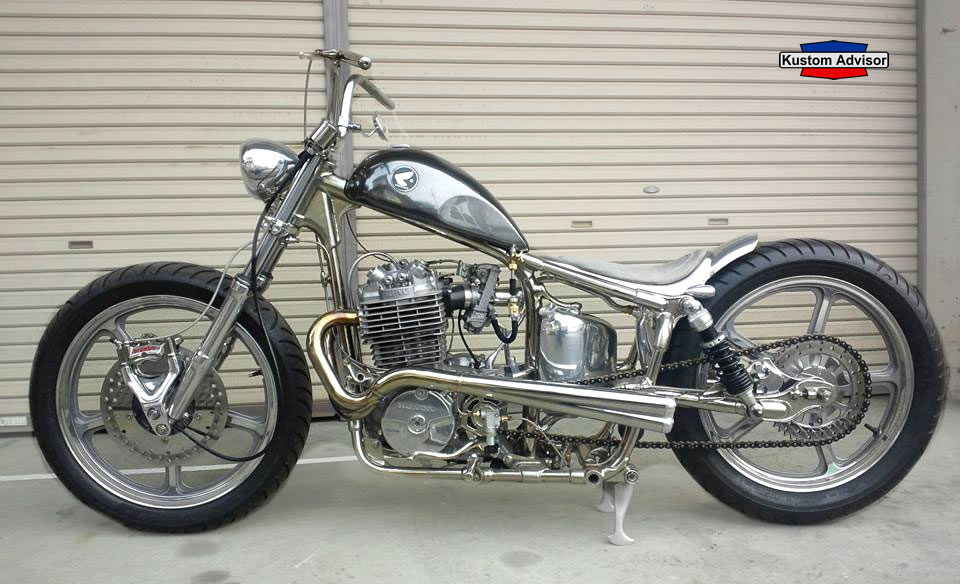 Dal Giappone arrivano sempre innovazioni e a volte modelli stravaganti, ma sempre realizzati con cura e una classe orientale che solo li ritroviamo.
Vediamo questa Honha completamente rivista in stile chopper dai ragazzi di Double Motor Works, il metallo la fa da padrone e nessun colore è stato usato per ricoprire questo modello, pulito, essenziale e vintage. Il lavoro sul metallo è realizzato con una cura maniacale dei dettagli, come spesso accade in Giappone, lo vediamo dalle foto di dettaglio sotto. Tubi usati interamente in metalli niente plastica e gomma ridotta al minimo, anche le manopole sono in metallo praticamente invisibili e nessun cavo appare… Un lavoro da ammirare!
English version: Japan always come innovations and sometimes extravagant models, but always made with care and class oriental only find them. We see this Honha completely revised in style chopper by the guys at Double Motor Works, the metal is king and no color has been used to cover this model, clean, basic and vintage. The work on the metal is made with an obsessive attention to detail, as is often the case in Japan, we see from the pictures of detail below. Tubes used entirely in metal no plastic and rubber minimized, even the knobs are metal virtually invisible and no cable appears … A work to be admired!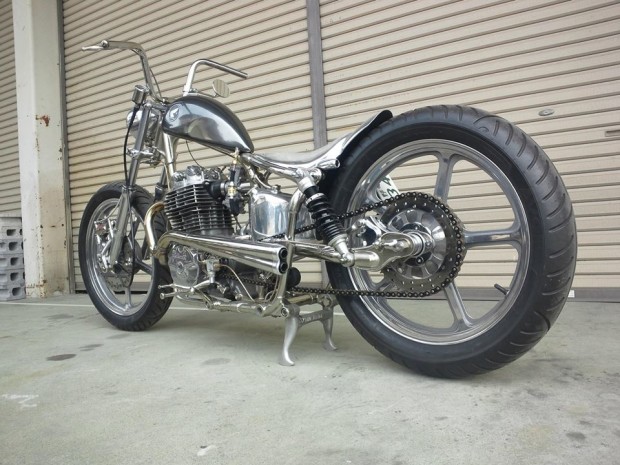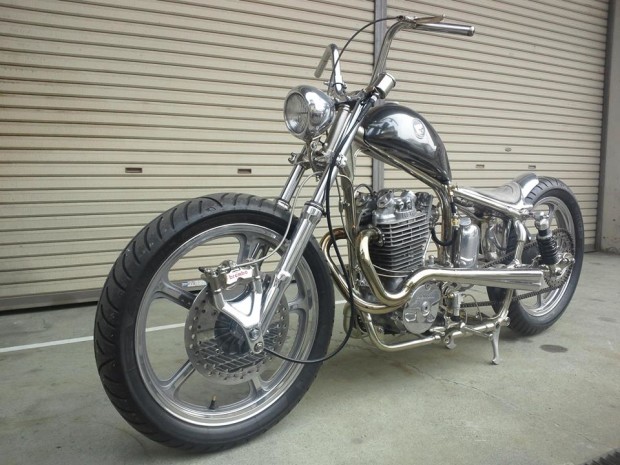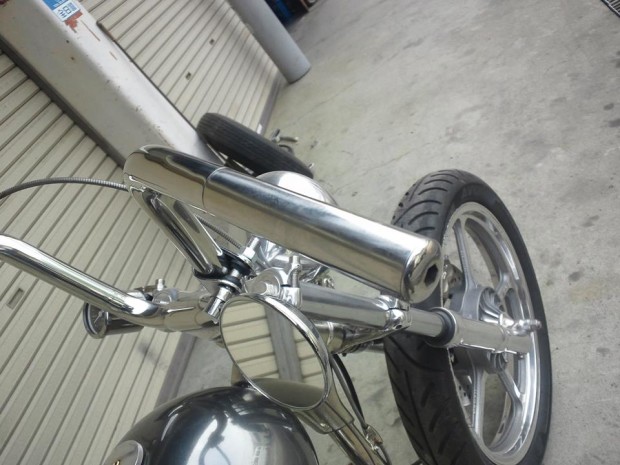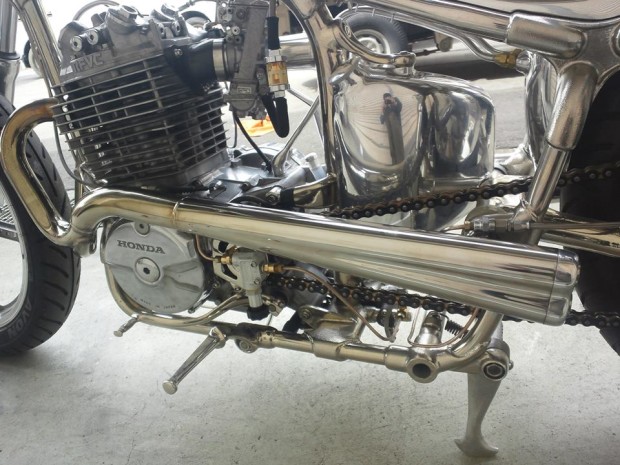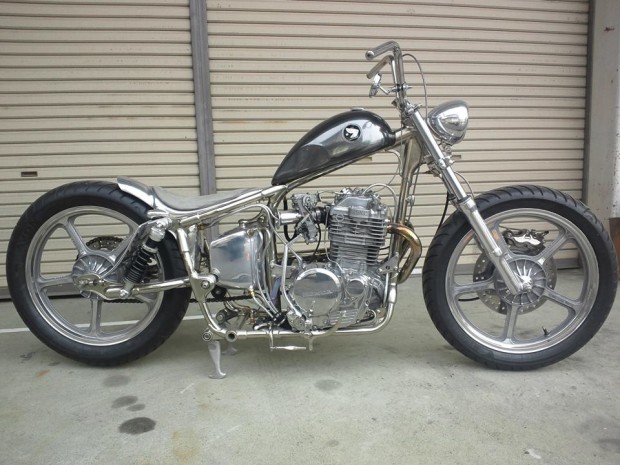 Blog Bobber Chopper Honda Mondo Kustom Moto Prima pagina Special Double Motor Works, Honda Kustom, Honda Kustom chopper