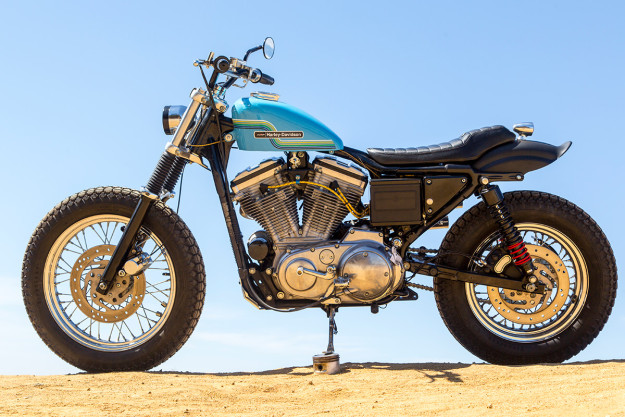 Una star non può che stare ad Holliwood ed è per questo che la bellissima special Tracker che vediamo qui è stata chiamata con questo nome. Realizzata da Thunder Road Custom un posto mitico che inizialmente appartenne a Peter Fonda e Dennis Hopper, non serve aggiungere altro direi.
Su base Sportster 883 XL del 2001, modificata per ottenere una Dirt Tracker uno stile antico che è tornato di moda e che affascina, e io sono tra questi ammiratori. Bella da vedere, leggera, e con uno stile retrò che sembra non aver tempo e non stancare mai.
Colore vintage anni 70, così come il logo AMF che troneggia sul Peanut, gomme all road Firestone ANS, forcelle riviste e molle progressive, telaio drasticamente accorciato, sul quale è stato alloggiato sul retro un parafango Lowbrow Customs Tsunami, manubrio e pedane Biltwell Inc. La trasmissione è stata modificata a catena, e il motore rivisto e bobberizzato. Ottimo lavoro!
English version: A star can only stand to Hollywood and that's why the beautiful special Tracker we see here has been called by that name. Made from Thunder Road Custom a mythical place that initially belonged to Peter Fonda and Dennis Hopper, I would not need to add more. Based Sportster 883 XL 2001, modified to obtain a Dirt Tracker an ancient style that is back in fashion and fascinating, and I am among those admirers. Good to see, light, and with a retro style that seems to have no time and never get tired. Color vintage 70s, as well as the logo AMF that towers on Peanut, all road tires Firestone ANS, forks magazines and progressive springs, frame drastically shortened, which was housed on the rear fender a Lowbrow Customs Tsunami, handlebars and footrests Biltwell Inc. the transmission has been modified chain, and revised engine and bobberizzato. Good job!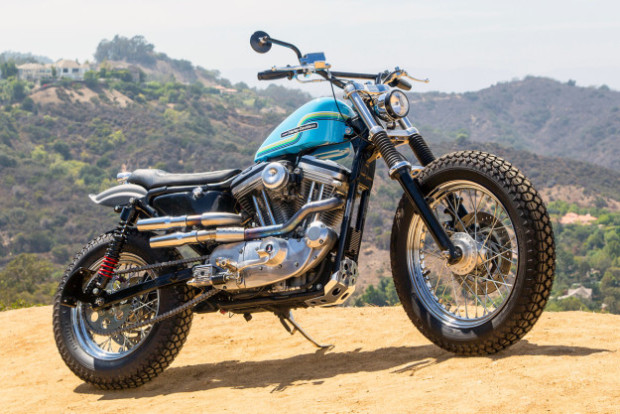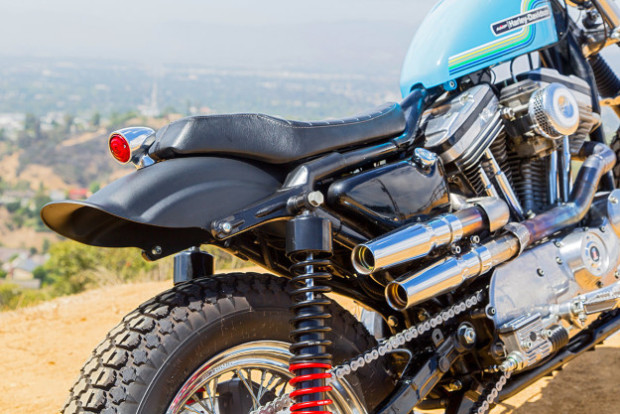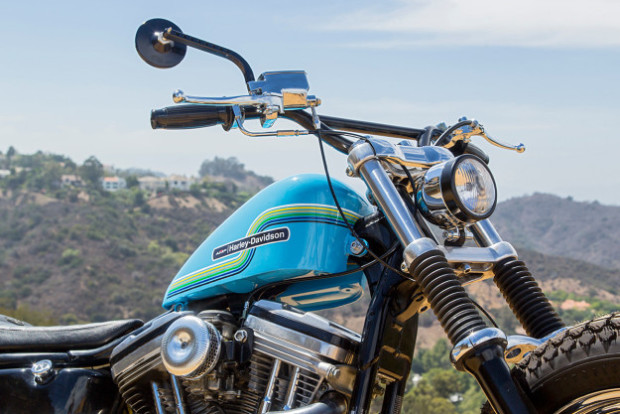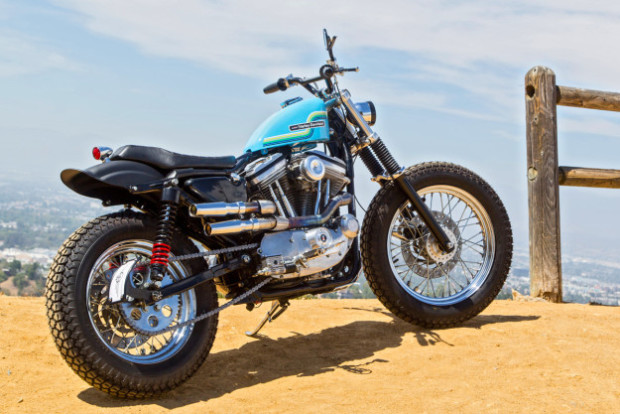 Blog Bobber Flat Tracker Foto Harley Davidson Mondo Kustom Moto Special Biltwell Inc., Dirt Tracker, Harley Sportster 883, Hollywood Harley Sportster, Thunder Road