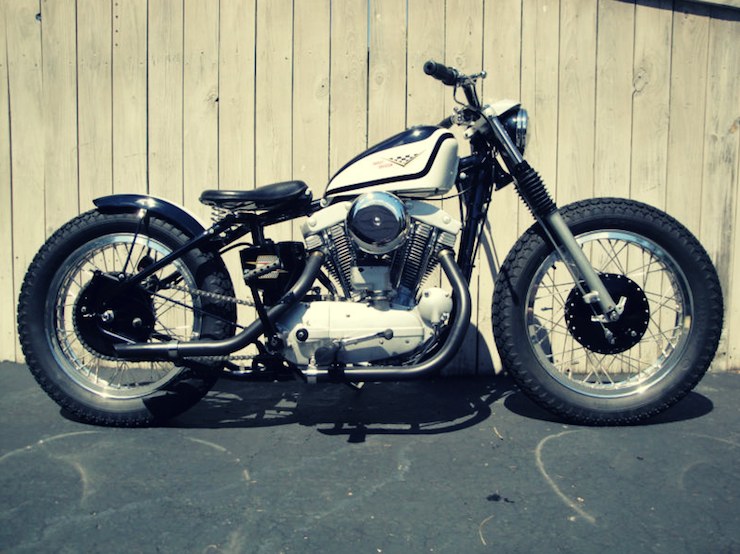 Vediamo ora questa stupenda Harley Davidson Sportster XLCH del 1965, bisnonno dei moderni Sportaster che HD produce ora.
Ha diverse cose in comune con i modelli attuali ma nello stesso tempo è molto diverso e soprattutto emana un fascino unico che i moderni XL non hanno. Vediamo subito che monta uno Ironhead ed è costruito su telaio rigido dell'epoca, poi si nota la gomma posteriore più stretta delle attuali, trasmissione secondaria a catena e freni a tamburo.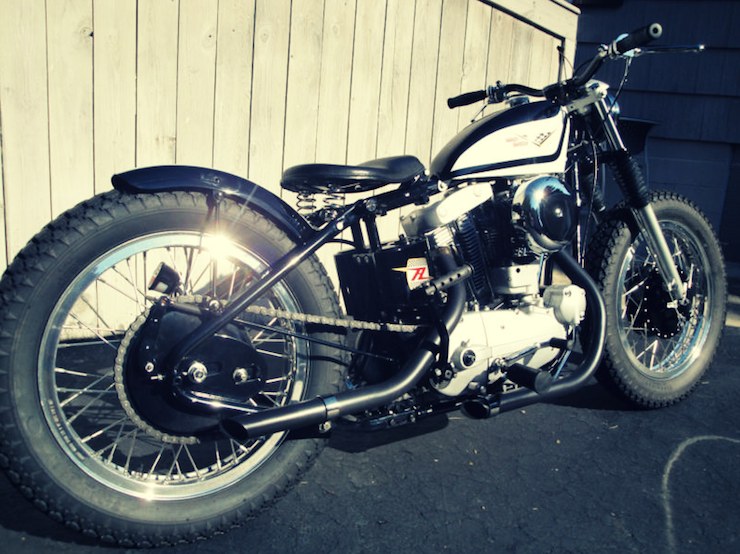 Il motore è originariamente progettato come quello delle sportbike Harley cioè con alta compressione 883cc v-twin.
Infatti la CH della sigla significherebbe Competition Hot, anche perchè in quegli anni lo Sportster XLCH diventò famoso nell'ambiente sport come Re dei Drags perchè riusciva quasi sempre a battere tutte le altre moto nelle competizioni di 1/4 di miglio.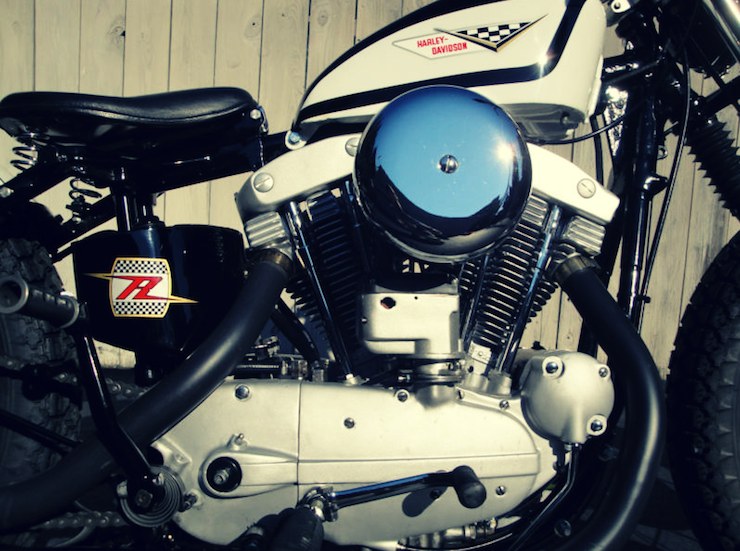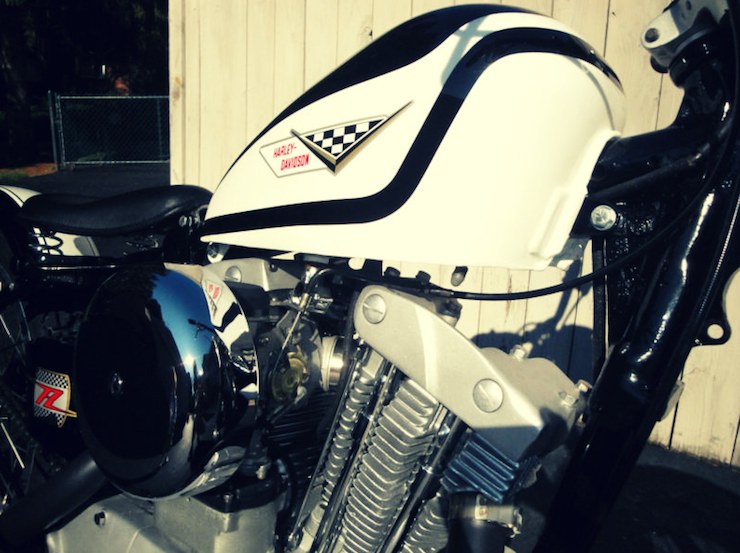 Scarichi aperti e non cromati, serbatotio Peanut da 8L (poi portato a 12), sella rigorosamente monoposto e con molle data anche l'impronta sportiva del modello in origine, poche cromature rispetto altri modelli XL meno sportivi, aspetto non eccessivamente scenografico, ma che emana tanto fascino soprattutto per noi appassionati!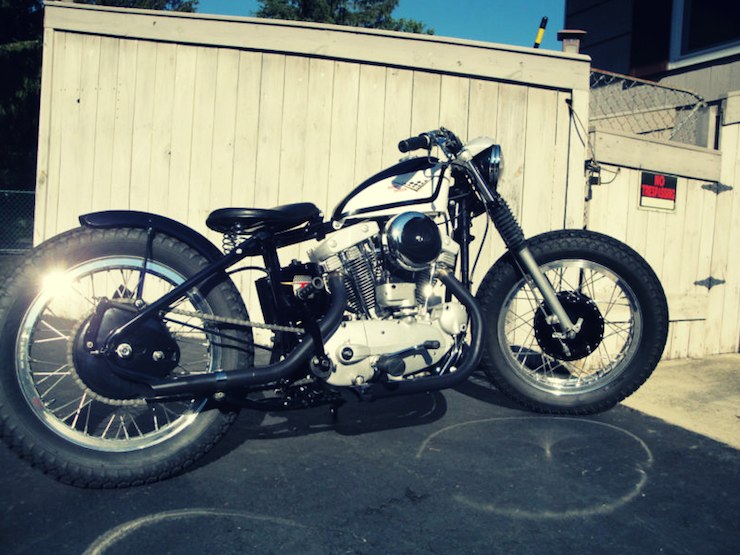 English version: Now let's see this wonderful Harley Davidson Sportster XLCH 1965, great-grandfather of modern Sportaster that produces HD now. It has several things in common with the current models, but at the same time is very different and especially exudes a unique charm that modern XL have not. We see immediately that mounts an Ironhead and is built on a rigid frame of the time, then you notice the rear tire narrower current, secondary transmission chain and drum brakes. The engine is originally designed as that of Harley sportbike that is, with high compression 883cc v-twin. In fact, the CH initials mean Competition Hot, because in those years the Sportster XLCH became famous in the sport as King of Drags because he could almost always beat all other bikes in competitions of 1/4 mile. Open exhaust and chrome, when fueling Peanut by 8L (later increased to 12), saddle strapped with springs and also given the sporty model in origin, other than a few chrome XL models less sporting aspect not overly spectacular, but that It exudes so much charm especially for us fans!
Blog Bobber Harley Davidson Moto Prima pagina Sportster, XLCH