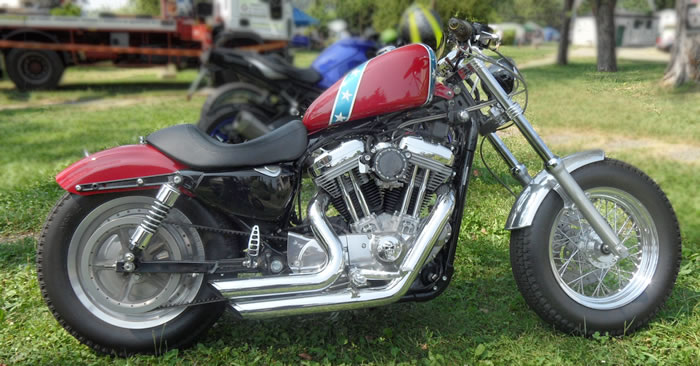 Ragazzi lo Sporty, è un po come il pane ci vuole sempre ad ogni pasto, e in ogni manifestazione biker o anche luogo in cui andate se ne vedono in quantità e con varianti e personalizzazioni a volte molto piacevoli e interessanti.
In queste foto vi mostro uno Sportster modificato in stile confederate flag, o bandiera degli Stati Confederati nota anche come Stainless banner e adottata nell'anno 1863. Un simbolo per molti appassionati degli USA che ha rappresentato un periodo e uno stile.
Questo modello di un biker Svizzero, ci mostra alcune modifiche piacevoli, come la forcella con piastre allargate, e gomma maggiorata sull'anteriore, mentre nel posteriore bello il cerchio pieno che da un tocco dragster, con pneumatici old style. Manubrio largo e serbatoio peanut da 12 litri.
English version: Kids Sporty, it's just as bread always takes for every meal, and in every biker event or even where you go see it in quantity and with variations and customizations sometimes very enjoyable and interesting. In these photos I show you a Confederate-style Confederate-style Sportster flag or flag of the Confederate States also known as Stainless banner and adopted in 1863. A symbol for many US fans who represented a period and a style. This model of a Swiss biker shows us some nice changes, such as the fork with expanded plates, and rubber on the front, while in the rear beautiful the full circle that by a dragster touch, with old style tires. Large handlebars and 12-liter peanut tank.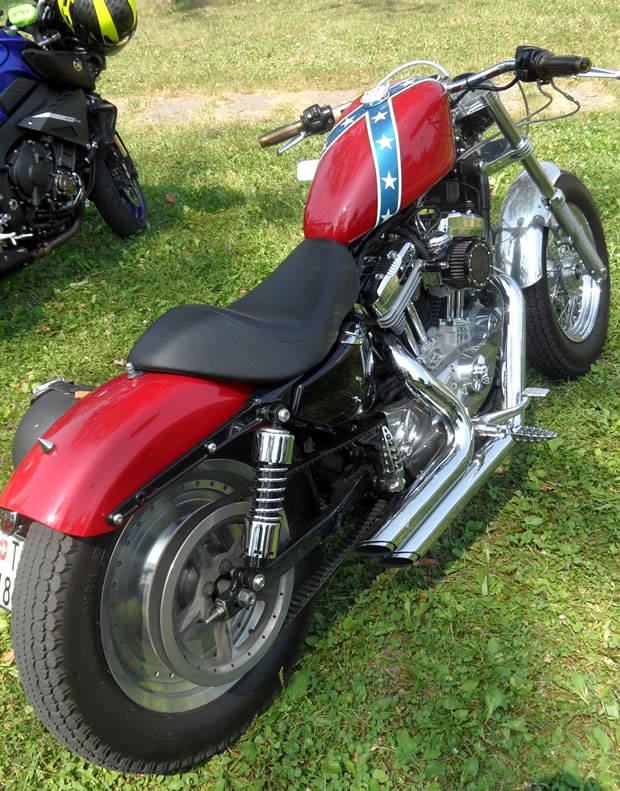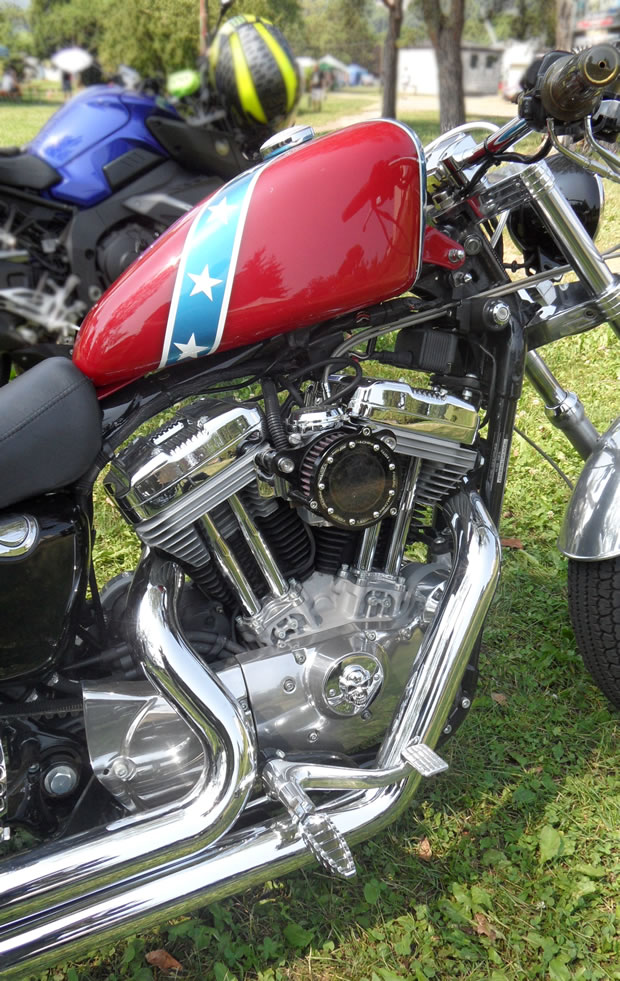 Blog Bobber Dragster Foto Harley Davidson Kustom Kulture Mondo Kustom Moto confederate flag, HD Sportster, svizzera