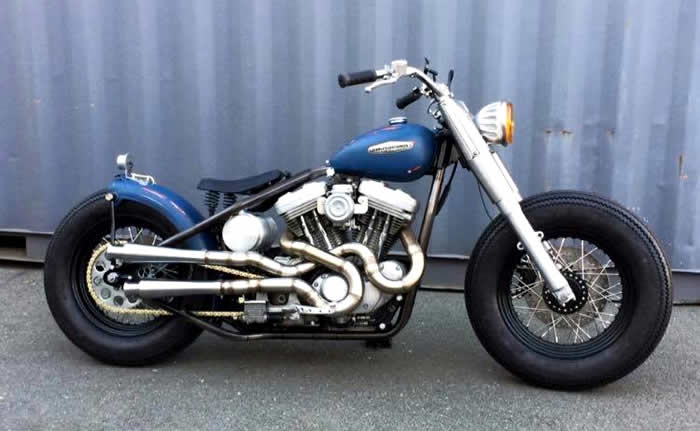 Ragazzi guardiamoci questo bel bobber realizzato su HD Sportster 1200 dai ragazzi di Graffi Bike customizer dalla Francia.
Un bel lavoro bobber, semplice ma efficace sia nella linea che nella praticità, partendo da una Sporty 1200 è stato completamente rifatto mettendo il bicilindrico 1200 in un telaio old rigido, e abbinandoci una forcella di una FLH che da imponenza al frontale che equilibra la linea del piccolo 1200 anche considerando la gomma fat sull'anteriore. Gomme old style Firestone.
Serbatoio mini che ha sostituito il peanut, da notare il lavoro artigianale sui tubi di scarico, fanalino kustom francese, bello il retro con il parafango corto e la scelta di verniciare di nero i cerchioni a raggi che danno un aspetto ancora più fat alle gomme in pieno stile bobber.
English version: Boys Let's take a look this beautiful bobber made on HD Sportster 1200 by Graffi Bike customizer guys from France. A nice bobber work, simple but effective in both line and practicality, starting from a Sporty 1200 has been completely redone by putting the twin-cylinder 1200 in a rigid frame and combining a fork of a FLH that is bulky to the front that balances the line of the small 1200 also considering the fat gum on the front Firestone old style tires. Mini tank that replaced the peanut, note the craftsmanship work on the exhaust pipes, the French kustom curtain, the beautiful back with the short fender and the choice of painted black the radial rims that give an even more fat look to the tires in full bobber style.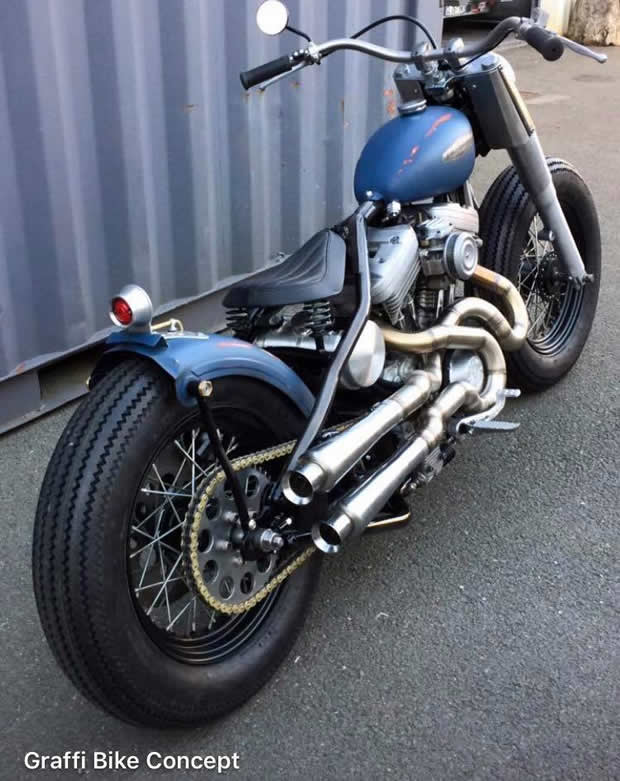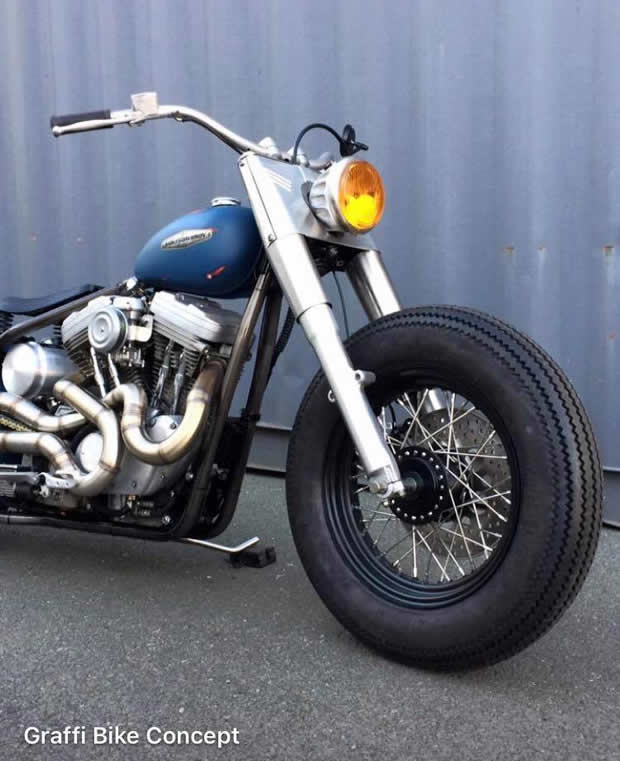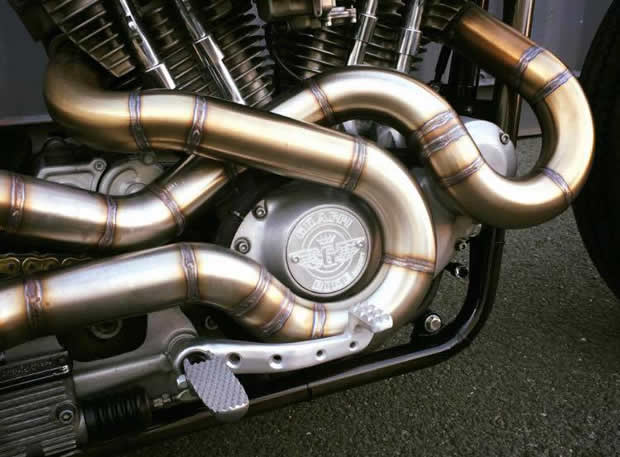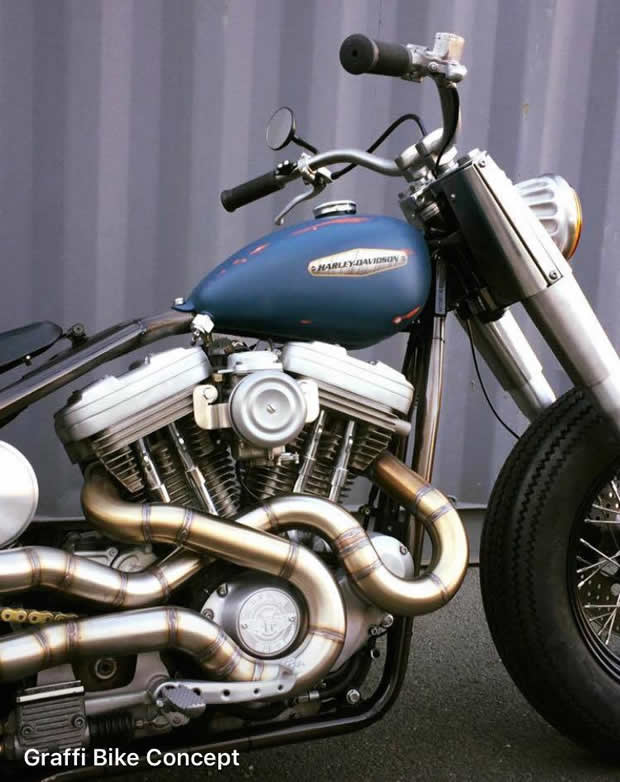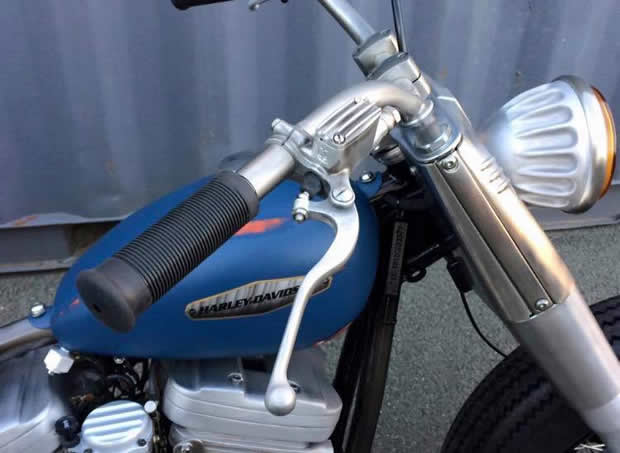 Blog Bobber Harley Davidson Kustom Kulture Mondo Kustom Moto Prima pagina Bobber, Graffi Bike, HD Sportster 1200, Moto Blog