Forse non si riconosce al primo sguardo ma dietro a questa Street Tracker stile anni 70 si nasconde una Harley Davidson Dyna Superglide del 2000.
Il customizer Pepo di XTR, esperto di moto stradali soprattutto datate, in questa occasione si è dato da fare con una Harley diversamente dalle sue solite creazioni e il risultato è molto interessante avendo ricreato una stradale tipica anni 70 molto simile alla Ducati di quegli anni.
Molto bello il risultato, relativamente basso e massiccio, dall'aspetto pesante ma racing nello stesso tempo con il rosso vivo Ducati, Gomme Pirelli Route, sellone anni 70 e tanta esperienza di Pepo.
English version: Perhaps you do not recognize it at first glance, but behind this 1970s Street Tracker lies a 2000 Harley Davidson Dyna Superglide. The XTR Pepo customizer of XTR, a highly experienced road bike manufacturer, has been dealing with Harley on this occasion, unlike his usual creations, and the result is very interesting since he has recreated a typical 70s road very similar to the Ducati of those years. Very nice result, relatively low and massive, looking heavy but racing at the same time with the red Ducati red, Pirelli Pirine Route, 70's cello and Pepo's great experience.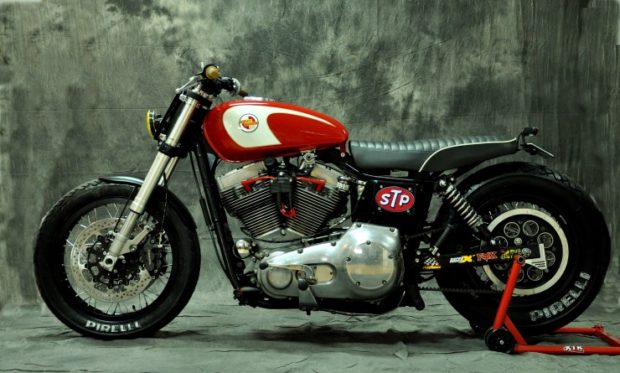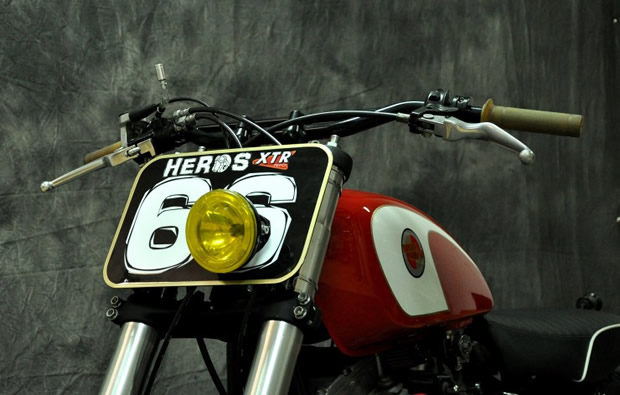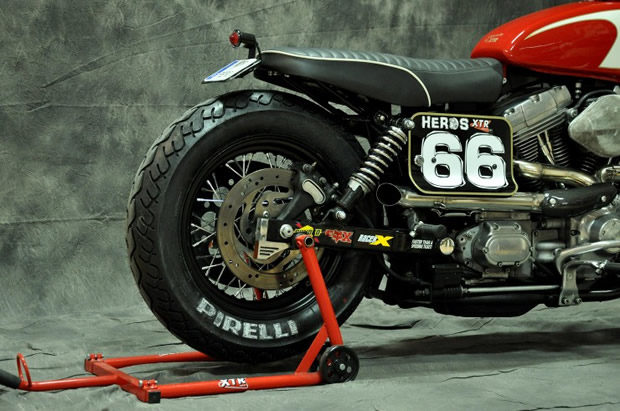 photo:
Jose Cepas
Blog Bobber Ducati Foto Harley Davidson Mondo Kustom Moto Special ducati, Dyna Superglide, Gabrielle, HD Dyna, Street Tracker, XTR