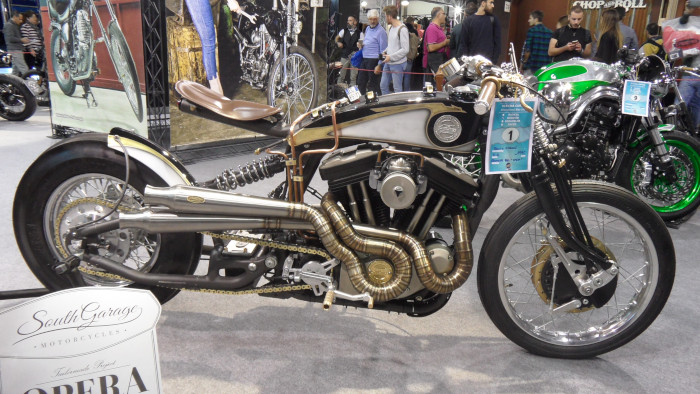 Ragazzi tempo fa mi sono imbattuto in questa special realizzata da South Garage su base Harley Davidson Sportster 883, rivisitata in stile old classic.
Completamente rifatta, dell'originale rimane solo il mitico bicilindrico 883 mentre tutto il resto è stato creato artigianalmente dai ragazzi di South Garage, telaio stile Softail con doppia molla centrale obliqua, molto particolare il serbatoio angolato che sta sotto alla canna del telaio come nei vecchi modelli di inizio secolo, bella laspringer old style e il mono sellino in cuoio a sbalzo come vuole lo stile bobber che ricorda la Triumph bobber da poco in commercio.
Scarico auto-prodotto, corone realizzate in alluminio, bello il cerchio anteriore a raggi con freno a tamburo. C'è molto lavoro dietro a questa moto che evidenzia l'esperienza e lo stile di South Garage.
English Version: Boys two years ago i came across this special made by South Garage based on Harley Davidson Sportster 883, revisited in the old classic style. Completely redone, the original remains only the legendary twin cylinder 883 while all the rest was created by the boys of South Garage, Softail style frame with double oblique central spring, very special the angled tank that is under the barrel of the frame as in the old models of the beginning of the century, beautiful old style laspringer and the mono leather cantilever seat as the bobber style reminiscent of the Triumph bobber recently on the market. Self-produced exhaust, crowns made of aluminum, beautiful spoke front rim with drum brake. There is a lot of work behind this bike that highlights the experience and style of South Garage.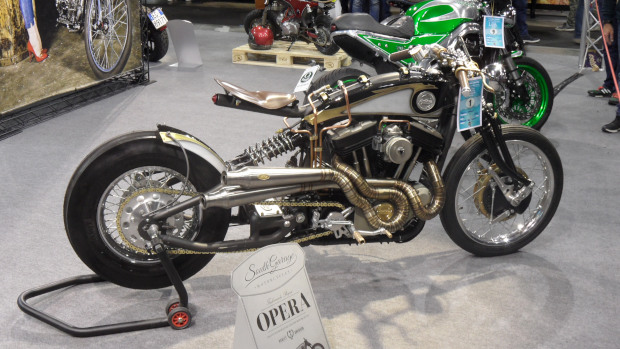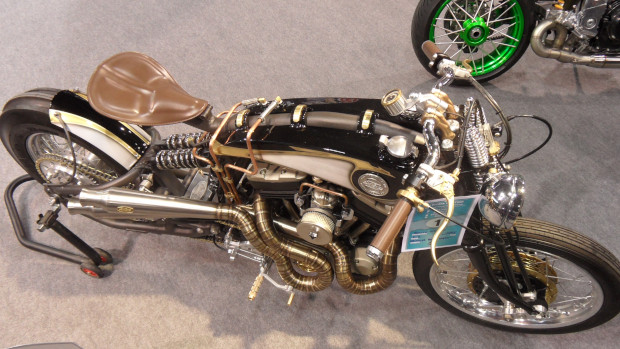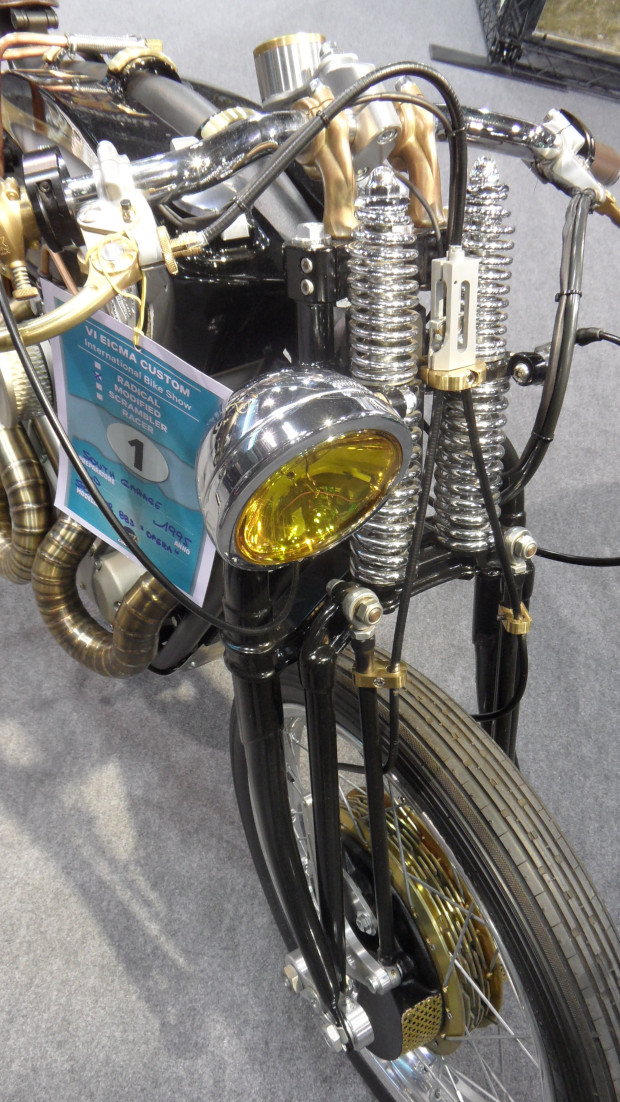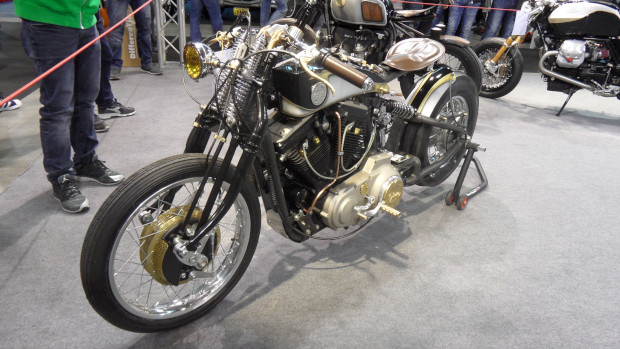 Blog Bobber Foto Freestyle Harley Davidson Kustom Kulture Mondo Kustom Moto Special 883, harley sportster, old school, opera, South Garage