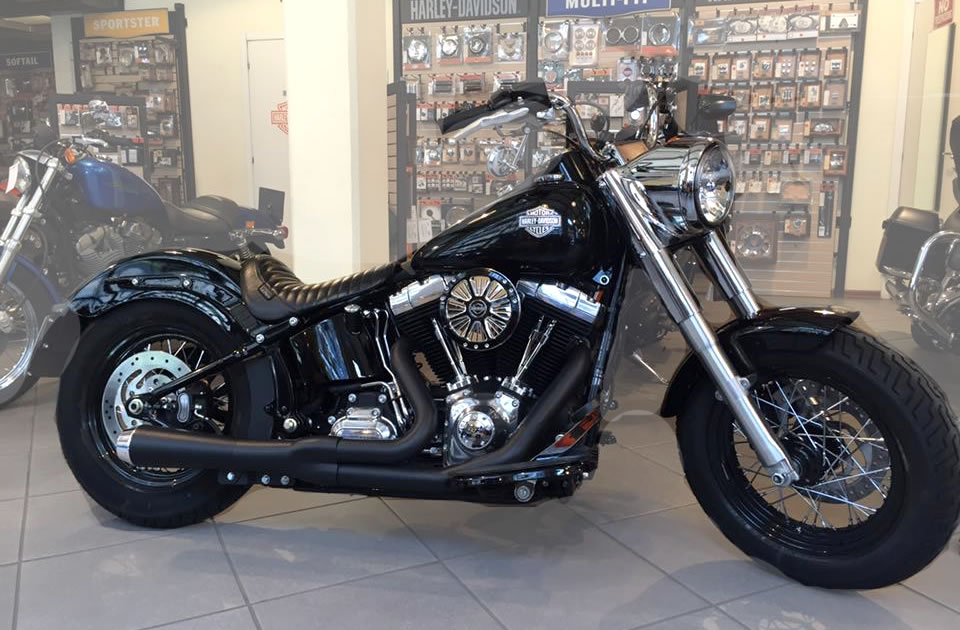 Ragazzi eccovi una HD Slim personalizzata con gusto, presente al Taddy's di Milano.
Bella da vedere, la Slim è un modello dalla linea leggera ed equilibrata che ha fatto subito un buon successo, quella che vediamo qui è stata modificata con con secondo me, sta motlo bene il faro Nacelle che riprende lo stile Road King rendendo più massicco la parte anteriore, nuovo anche il manubrio, bello il sellino mono Le Pera che da una linea più sinuosa, filtro aria aperto e scarichi 2 in 1 neri a polvere.
Non serve molto a volte per rendere personale una moto e soprattutto piacevole allo sguardo, anche se in effetti partiva da una moto già bella di suo. Complimenti al proprietario…
English version: Guys here's a HD Slim personalized tastefully, present at Taddy's Milan. Good to see, the Slim is a light and balanced model line that immediately made a good success, what we see here has been changed with in my opinion, is well Motl lighthouse Nacelle that reflects the style Road King Solid and making the front, even the new handlebar, beautiful mono seat Le Pera that a more sinuous, open air filter and exhaust 2 in 1 powder blacks. It does not take much at times to personalize a motorcycle and especially pleasing to the eye, even if in fact started from a motorcycle to its already beautiful. Congratulations to the owner.