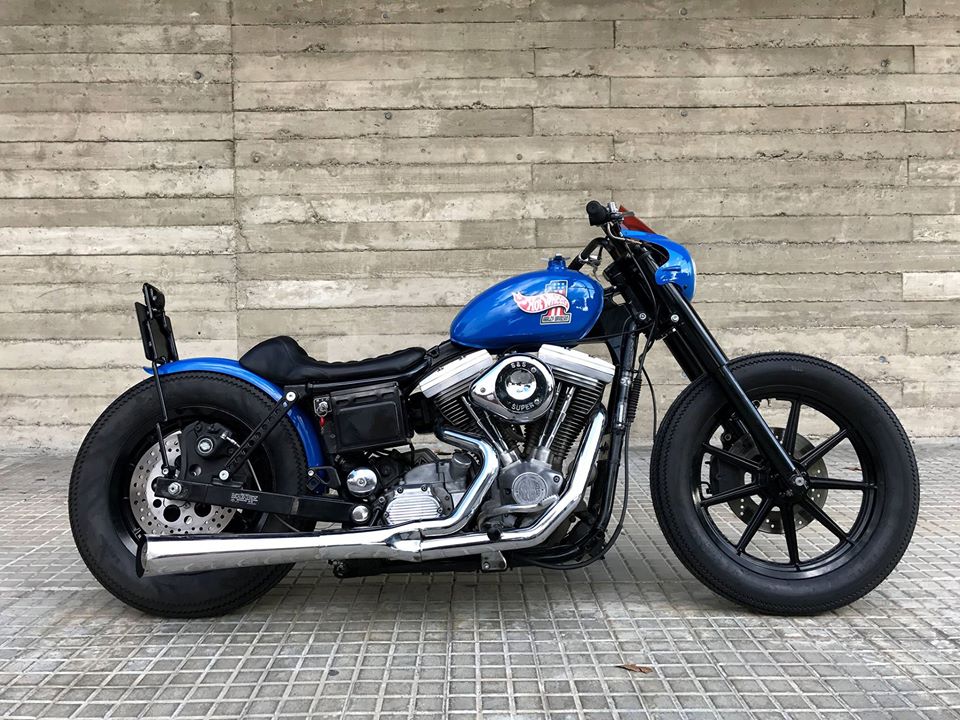 La Dyna uno dei pezzi storici del mondo Harley prodotta dal 1991 al 2017 e che nel corso di questi anni ha infranto molti cuori e creato molti appassionati e gruppi di biker dedicati a questo modello.
Maneggevole, non troppo ingombrante e dallo stile wild, non a caso è il modello più usato per gli acrobati delle 2 ruote e in vari club motociclistici, uno per tutti il club Sons of Anarchy che rappresenta questo mondo sullo schermo tv.
Qui vediamo una bella customizzazione realizzata dai ragazzi di FREE KUSTOM CYCLES che hanno customizzato vari modelli harley, questa "FUKC'rs MACHINE" è bella già al primo sguardo, colore acceso, linea street bassa, scarico 2 in 1 imponente, bella la forcella nera FLH e il serbatoio piccolo quanto basta con il logo "Hot Wheels", gomme vintage old style e sellino artigianale mono posto, e per i più duri niente ammortizzatori ma telaio rigido! Non so voi cosa ne pensate per me questa moto è OK.
English version: The Dyna one of the historical pieces of the Harley world produced from 1991 to 2017 and that over the years has broken many hearts and created many fans and biker groups dedicated to this model. Easy to handle, not too bulky and with a wild style, it is no coincidence that it is the most used model for 2 wheel acrobats and in various motorcycle clubs, one for all the Sons of Anarchy club which represents this world on the TV screen. Here we see a nice customization made by the guys from FREE KUSTOM CYCLES who have customized various harley models, this "FUKC'rs MACHINE" is beautiful at first glance, bright color, low street line, 2 in 1 exhaust, imposing black fork FLH is the small enough tank with the "Hot Wheels" logo, old-style vintage tires and single-seat handmade seat, and for the toughest, no shock absorbers but a rigid frame!. I don't know what you think for me this bike is OK.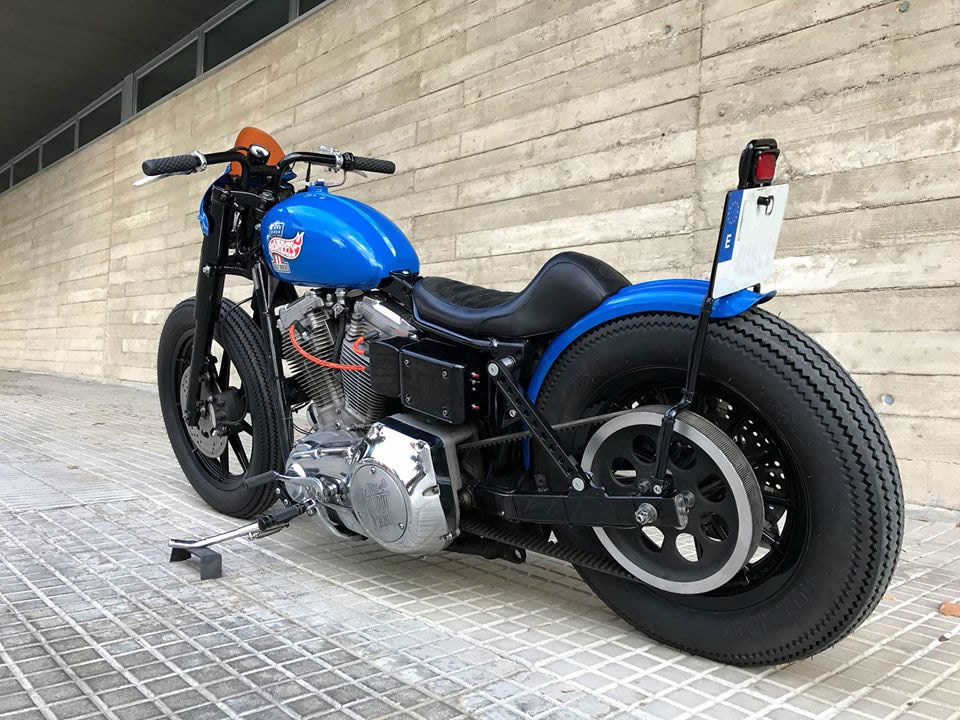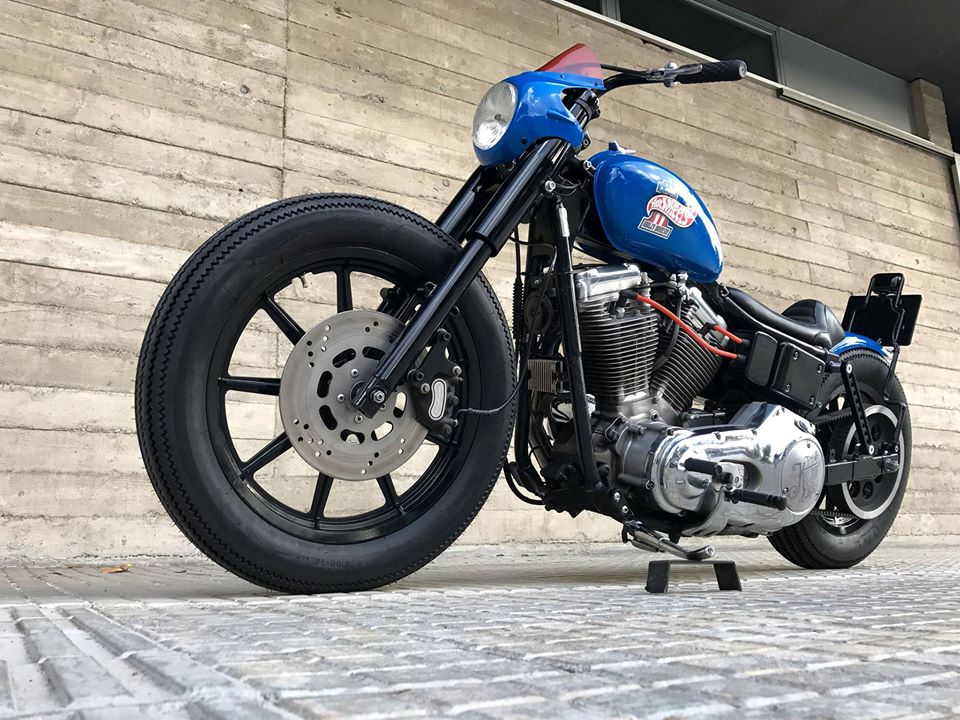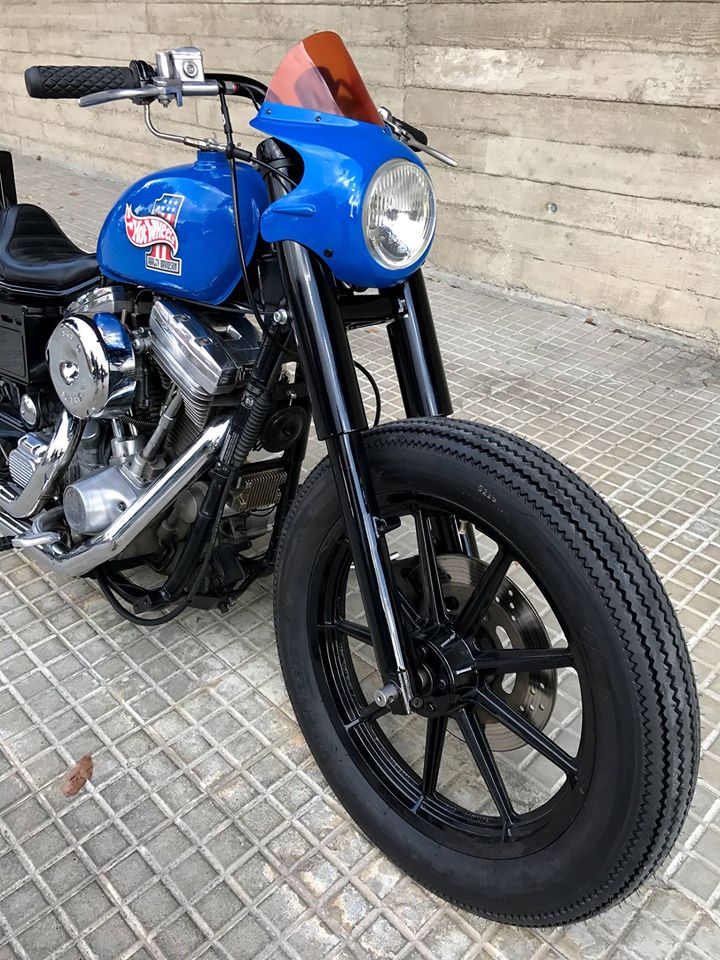 link: Free Kustom Cycles
Blog Bobber Brat Foto Harley Davidson Kustom Kulture Mondo Kustom Moto Special Dyna, FREE KUSTOM CYCLES, FUKC'rs MACHINE, hot wheels, Sons of Anarchy, spagna