Girovagando tra gli stand del Motor Bike Expo ho incontrato questo bolide Bad Eagle, che già al primo sguardo da qualche metro trasmetteva un'aggressività esagerata.
Dire che non ci vuole molto a capire che è stata fatta da esperti del settore, senza risparmiare sui pezzi utilizzati, massiccia e compatta, motore 135 Harley Screamin Eagle, nero lucido e inserti color arancio, uno scarico artigianale che esprime al massimo lo stile racing dal sound aperto. Il mistero di chi ha realizzato questo bolide è presto svelato quando avvicinandomi ho letto chiaramente Rebuffini ai piedi della moto.
Esperienza da vendere che hanno trasferito al meglio su questa special, da notare in particolare i cerchi ricavati dal pieno, un lavoro eccezionale che potete ammirare nelle foto che vi propongo qui sotto…
English version: Wandering among the Motor Bike Expo booth I met this racing bike Bad Eagle, which at first glance from a few meters transmitting exaggerated aggressiveness. To say that it does not take long to realize that was made by experts of the sector, sparing on the parts used, massive and compact, Screamin Eagle engine 135, shiny black and orange inserts, one craft discharge that makes the best racing style from the open sound. The mystery of who made this racing car is unveiled soon approaching when I read clearly Rebuffini at the foot of the bike. Loads of experience who have transferred the best on this special, to be noted in particular circles billet, an outstanding job that you can see in the pictures that I propose below.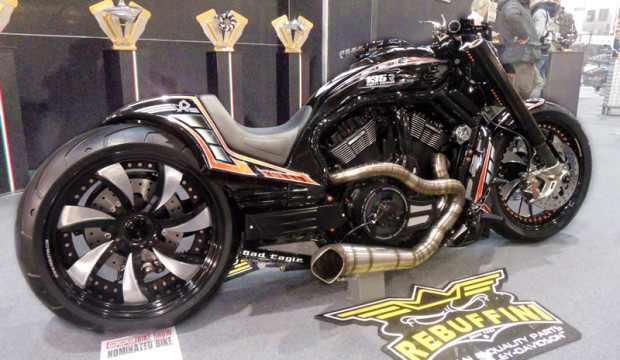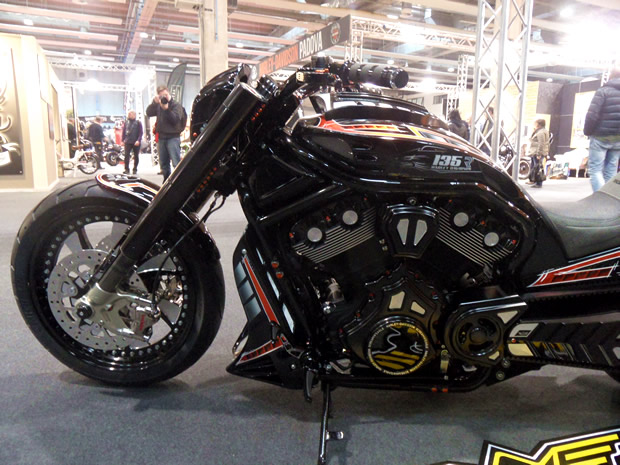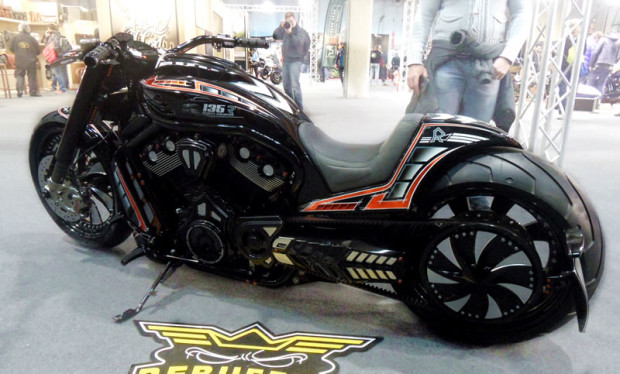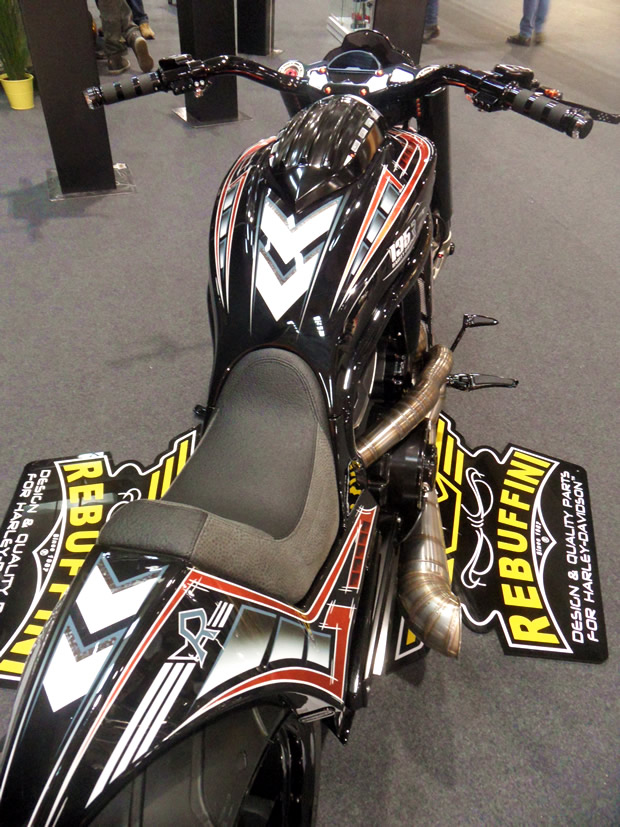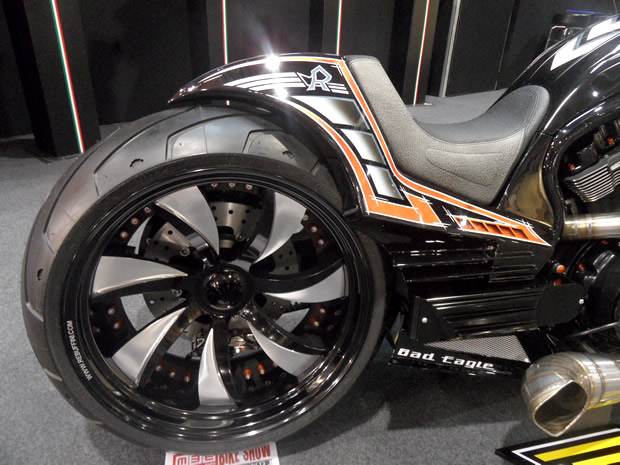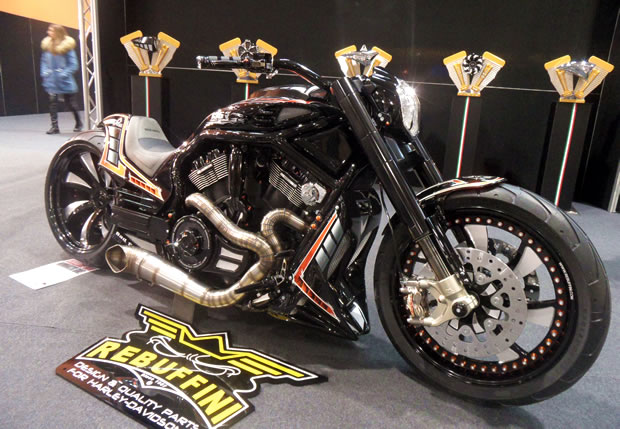 Blog Dragster Harley Davidson Moto Prima pagina Special Bad Eagle, dragster, Harley Davidson v-Rod, Rebuffini