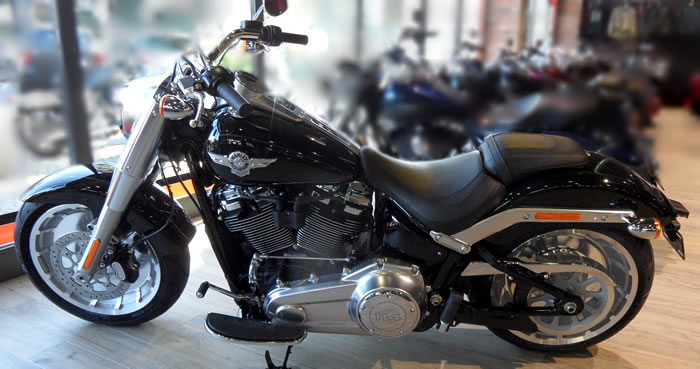 Una delle ultime novità in casa Harley Davidson la nuova Fat Boy che iniziamo a vedere sulle strade e che dimostra il cambiamento in atto nella casa di Milwaukee.
Massiccia e custom, con finiture vistosamente in cromo satinato. Colpisce il pneumatico posteriore dalle linee muscolose e possenti da 240 mm che da posteriore di fat.  Monta il nuovo e atteso motore Big Twin Milwaukee-Eight da 107 o da 114.
Cerchi pieni che danno una linea più massiccia, quel fanale geometrico e satinato che fa un po discutere e che ricorda in parte lo stile Nacelle rivisto in chiave moderna, strumentazione tech con indicatore analogica e digitale. Tanta modernità e tecnologia in una moto che rappresenta da sempre lo stile classico custom.
English version: One of the latest news at the Harley Davidson house is the new Fat Boy we are starting to see on the streets and demonstrating the change taking place in Milwaukee's home. Massive and custom, with striking finishes in satin chrome. It affects the rear tire with muscular and powerful 240 mm lines and fat rear. Mount the new and anticipated 107 or 114 Milwaukee-Eight Big Twin engine. Full circles that give a more massive line, that geometric and satiny light that is a bit discussing and that partly reminiscent of the Nacelle style revised in a modern key, tech instrumentation with analogue and digital indicator. A lot of modernity and technology in a motorcycle that has always represented the classic custom style.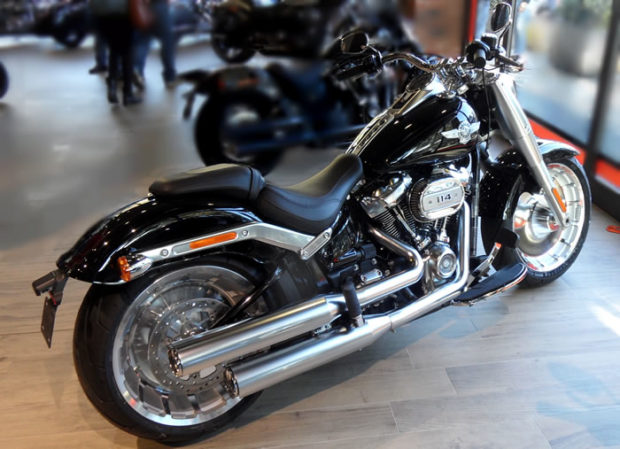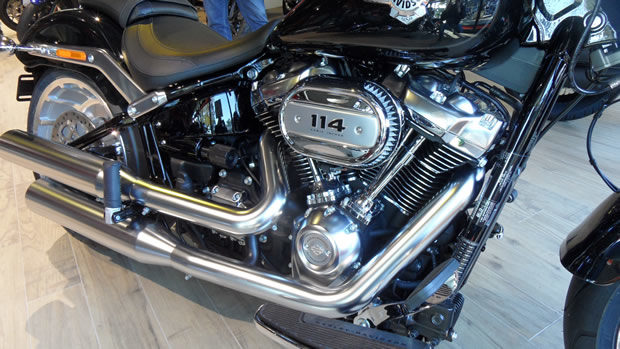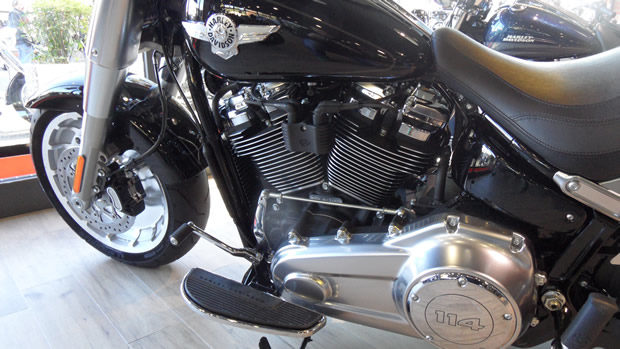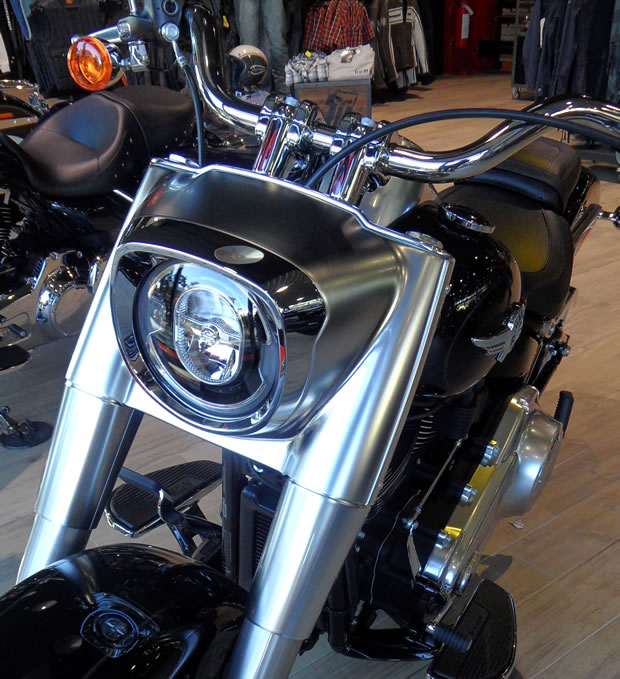 Blog Harley Davidson Moto Prima pagina fat boy, fat boy 2018, milwaukee 114, Milwaukee-Eight