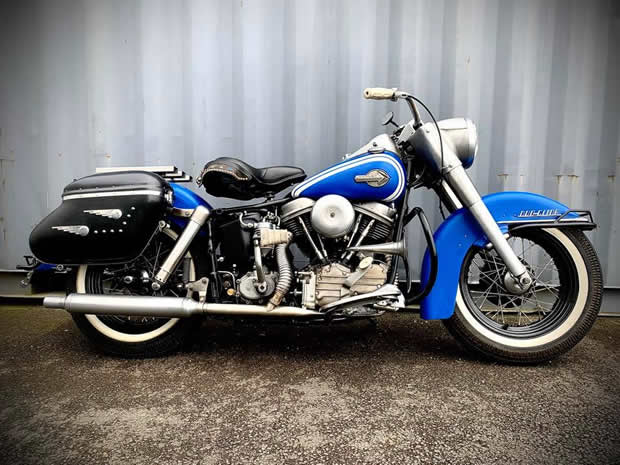 Ragazzi eccovi uno splendido esemplare di HD Duo Glide preso dagli amici di Graffi Bike, che di Harley storiche se ne intendono.
Il modello Duo Glide fu presentato in USA nel 1958 con un buon successo e poi fu poi portato in Italia nel 1962 grazie all'accordo commerciale con la Aermacchi. Il modello deriva direttamente dal FL al quale fu dato un nuovo telaio con il doppio ammortizzatore da cui deriva il nome del modello.
Montava un motore bicilindrico da 1207 cc che sprigionava ben 56 cv e cambio a 4 marce. Il telaio era a doppia culla in tubi d'acciaio con sospensioni entrambe teleidrauliche ma nonostante questo aveva un sellone era montato su molle, e freni erano entrambi a tamburo. Il modello che vediamo qui sotto dei ragazzi di Graffi Bike è in ottime condizioni e di un bellissimo blu intenso.
English version: Guys, here is a splendid specimen of HD Duo Glide taken from friends of Graffi Bike, who know historical Harleys. The Duo Glide model was presented in the USA in 1958 with great success and was then brought to Italy in 1962 thanks to the commercial agreement with Aermacchi. The model derives directly from the FL which was given a new frame with the double shock absorber from which the name of the model derives. It was fitted with a 1207 cc twin-cylinder engine that produced 56 hp and a 4-speed gearbox. The frame was double cradle in steel tubes with both telehydraulic suspensions but despite this it had a saddle and was mounted on springs, and both drum brakes. The model we see below of the guys from Graffi Bike is in excellent condition and a beautiful deep blue.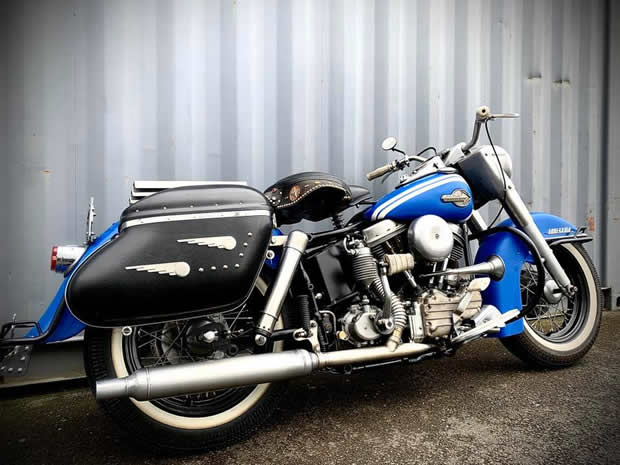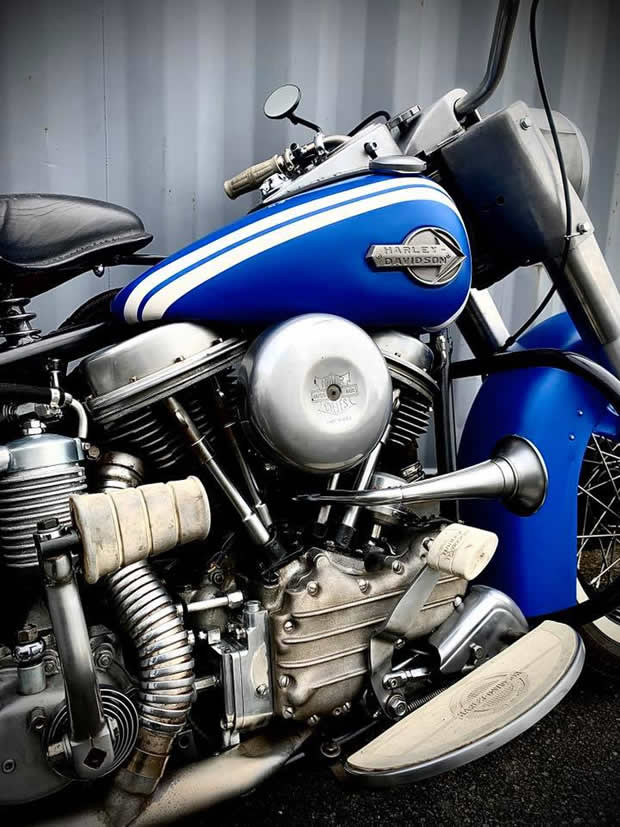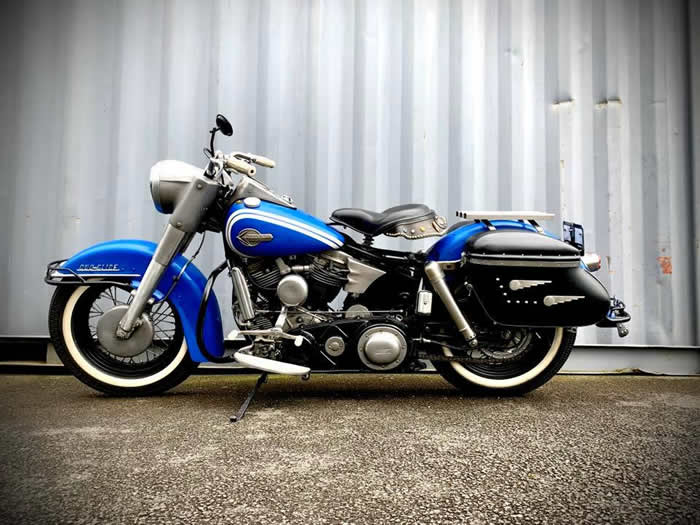 foto by: Graffi Bike
Bagger Blog Bobber Foto Gruppo motociclistico Harley Davidson Kustom Kulture Moto 1200 cc, duo glide, Graffi Bike, vintage