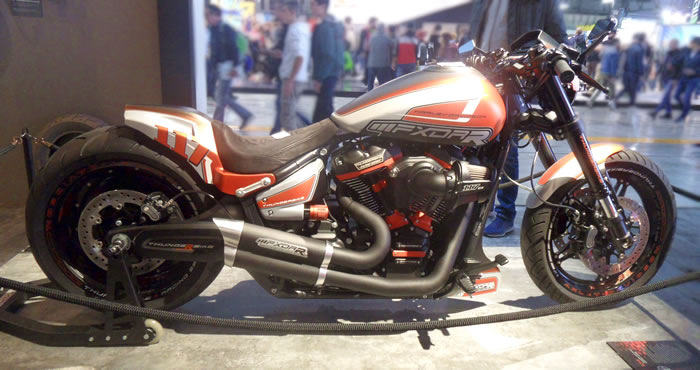 Oggi ammiriamo questo bolide stile dragster tecnologico realizzato dal mitico Thunderbike per partecipare e tentare di vincere il famoso concorso Custom King 2019, sarà lui il Re dei costruttori?
Per la prima volta nel 2019, il grande concorso di personalizzazione promosso da Harley-Davidson si svolgerà in tutto il mondo, con la partecipazione anche dei rivenditori statunitensi e tutti i più famosi a livello mondiale. Thunderbike ha scelto di lavorare sulla FXDR 114, hanno dichiarato "Volevamo enfatizzare il carattere agonistico della moto con la nostra conversione chiamata "Roar" e offrire una conversione dragster bassa e brutale per la competizione di quest'anno"
Ovviamente molte le modifiche a cominciare dal grasso pneumatico da 260 con uno spoiler posteriore, un nuovo sedile e parafango anteriore e una serie di componenti della gamma di accessori Harley-Davidson Dominion, incluso un kit Screamin Eagle Stage 3, Thunderbike per la colorazione ha scelto di integrare i classici colori Harley-Davidson Black e Orange con un elegante tono argento che esalta lo stile racing della moto.
English version: Today we admire this technological dragster racing car made by the legendary Thunderbike to participate and try to win the famous Custom King 2019 competition, will he be the King of builders? For the first time in 2019, the great personalization competition promoted by Harley-Davidson will take place all over the world, with the participation also of US retailers and all the most famous worldwide. Thunderbike chose to work on the FXDR 114, they said "We wanted to emphasize the competitive nature of the bike with our conversion called" Roar "and offer a low and brutal dragster conversion for this year's competition" Obviously many changes starting from the 260 grease tire with a rear spoiler, a new seat and front fender and a range of components from the Harley-Davidson Dominion accessory range, including a Screamin Eagle Stage 3 kit, Thunderbike for coloring has chosen to complement the classic Harley colors Davidson Black and Orange with an elegant silver tone that enhances the racing style of the bike.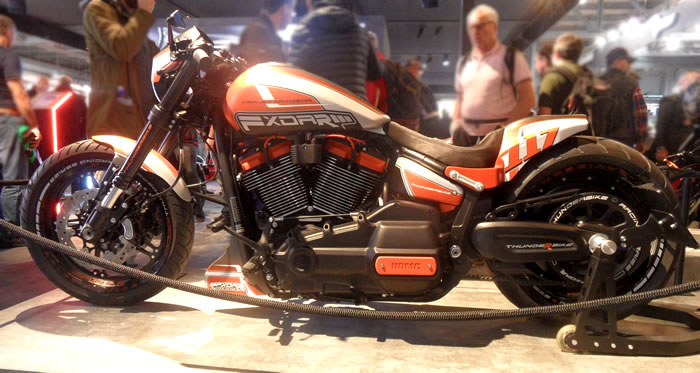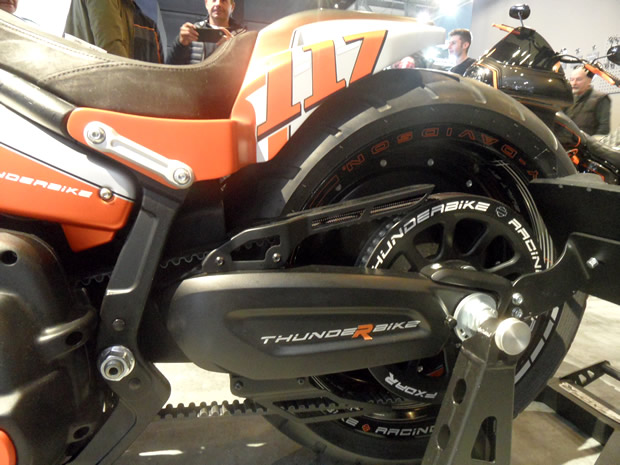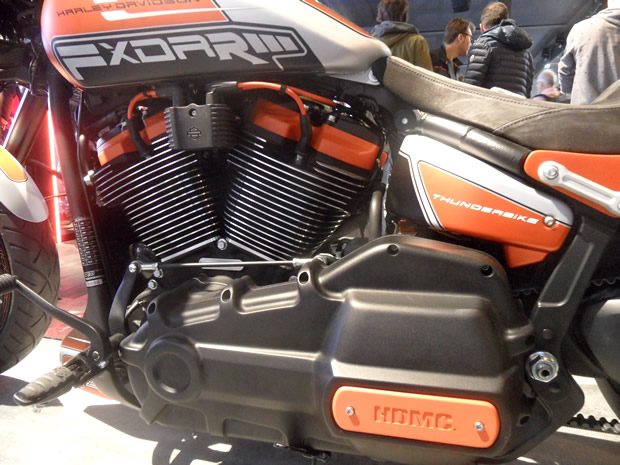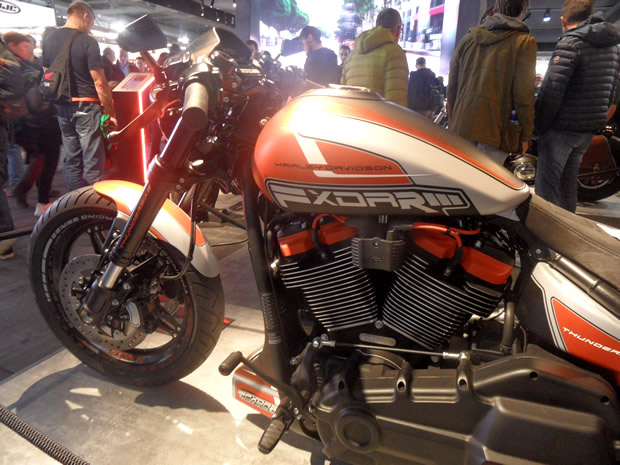 Blog Evento Foto Harley Davidson Mondo Kustom Moto Special Custom King, dragster, FXDR, FXDR R3, Harley-Davidson, special, thunderbike