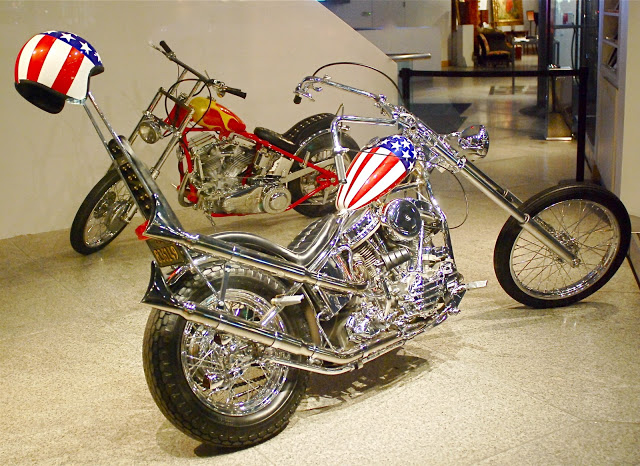 Vediamo qui una bellissima e fedele riproduzione della famosa Harley Davidson "Capitan America" del 63, ricreata nel 1993 sul mitico Panhead.
Questo modello è stato realizzato per Otis Chandler e poi esposto pubblicamente in occasione del "The Art of the Motorcycle Exhibition" al Guggenheim Museum.
Veramente un capolavoro, basta osservare ogni dettaglio di questa creazione per vedere e rendersi conto della precisione e fedeltà della riproduzione.
Vediamo sotto alcune immagini tratte dal film originale Easy Rider del 69…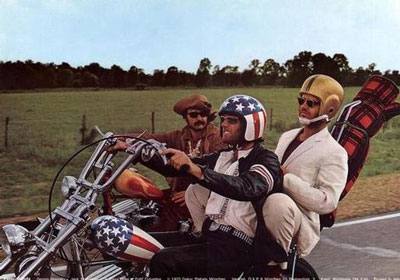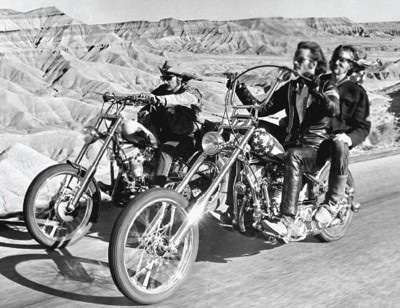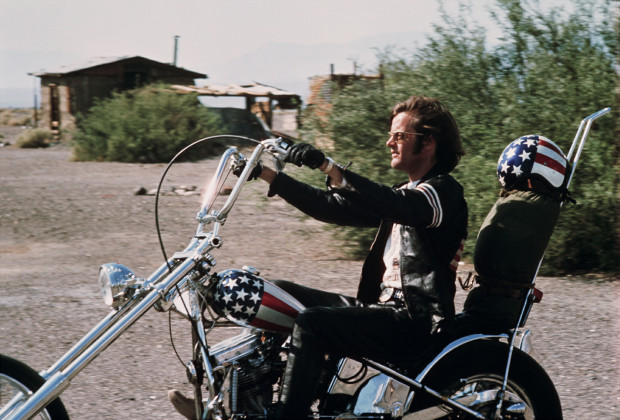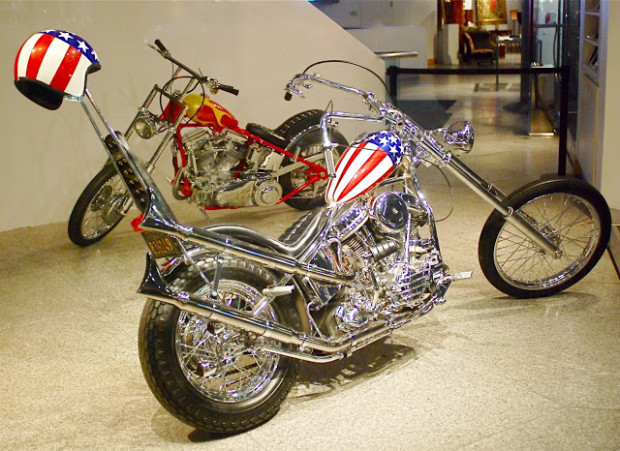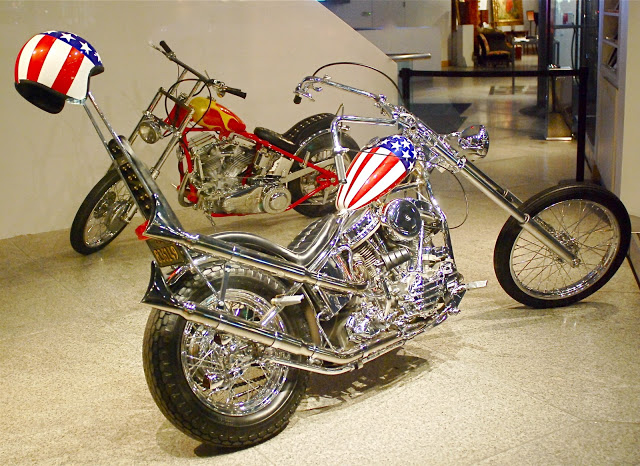 Blog Chopper Foto Harley Davidson Mondo Kustom Moto Special capitan america