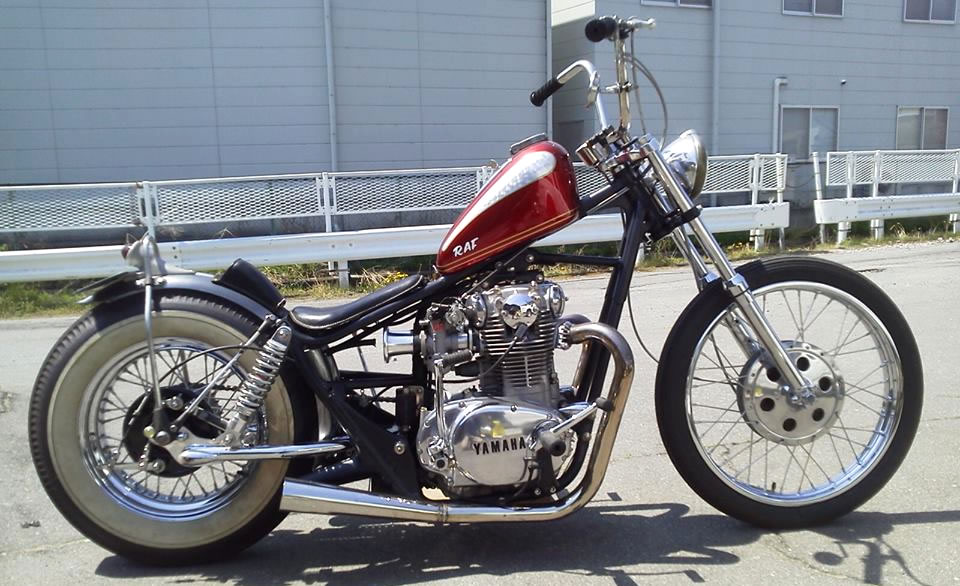 Per non pubblicare sempre custom americani, questa volta vi propongo questo lavoro realizzato in stile Frisco su una  old Yamaha da Double Work.
I ragazzi giapponesi sono specializzati in lavori simili su moto del sol levante e qui ne vediamo un chiaro esempio, uniscono la meccanica orientale con lo stile americano e il risultato è molto interessante soprattutto per chi predilige il ferro giapponese.
Un nuovo telaio, e il classico motore 2 cilindri in linea Yamaha è stato alleggerito di tutto ciò che non serve, un bel serbatoio Peanut ovviamente rialzato e un Ape Hanger medio, sella vintage, con abbinato un parafango minimal old school realizzato a mano.
English version: Not to publish increasingly custom Americans, this time I propose this work done in Frisco on a old style Yamaha Double Work. The Japanese guys specialize in crafts like on motion of the rising sun, and here we see a clear example, combine mechanical eastern American style and the result is very interesting especially for those who prefer the Japanese iron. A new frame, and the classic 2-cylinder Yamaha engine has been relieved of all that is not needed, a nice tank Peanut obviously raised and an Ape Hanger average, vintage saddle, combined with a fender minimal old school handcrafted.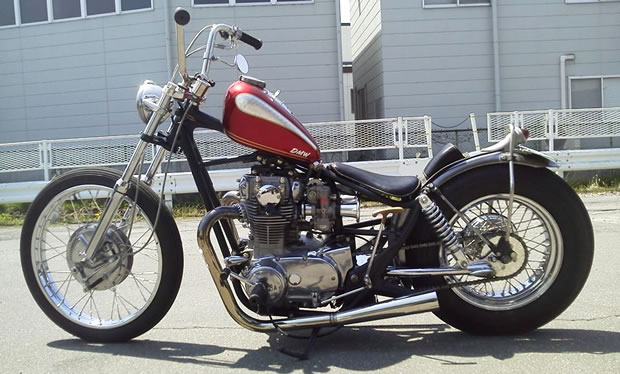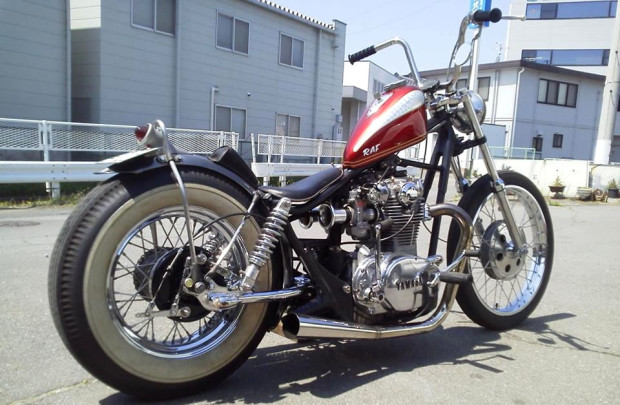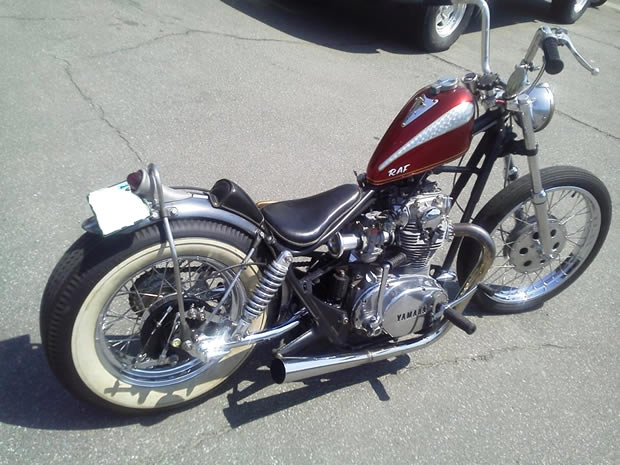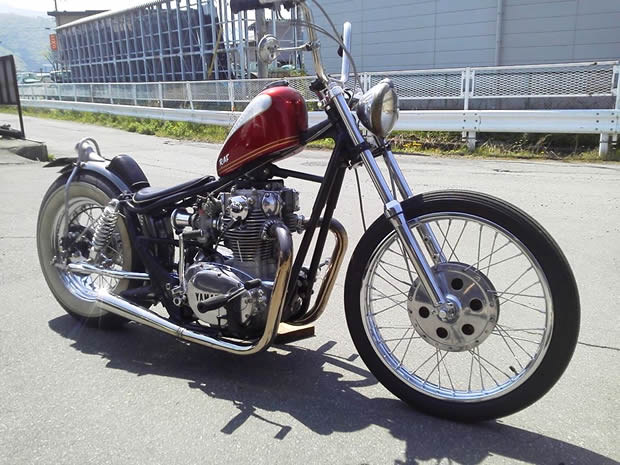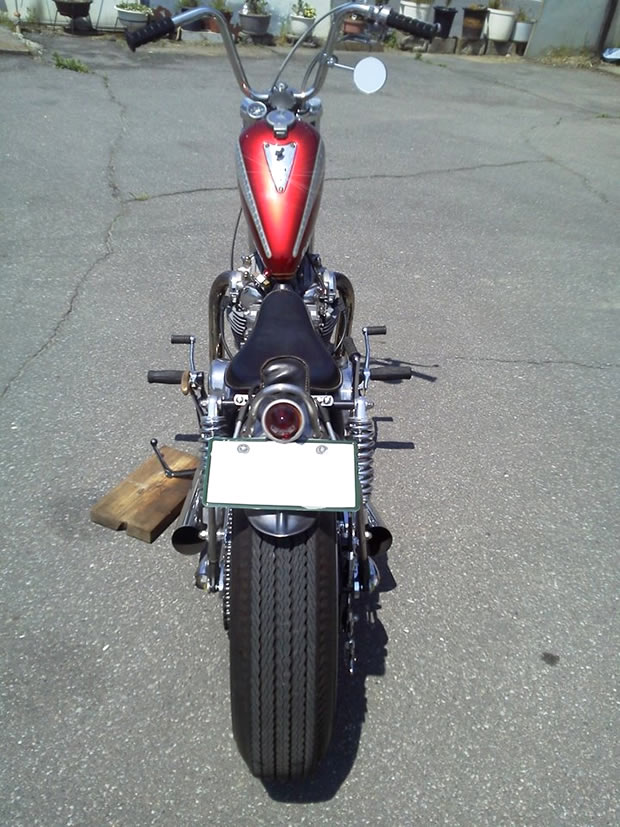 Blog Bobber Chopper Foto Mondo Kustom Moto Double Work, Frisco Style, moto giapponese, yamaha