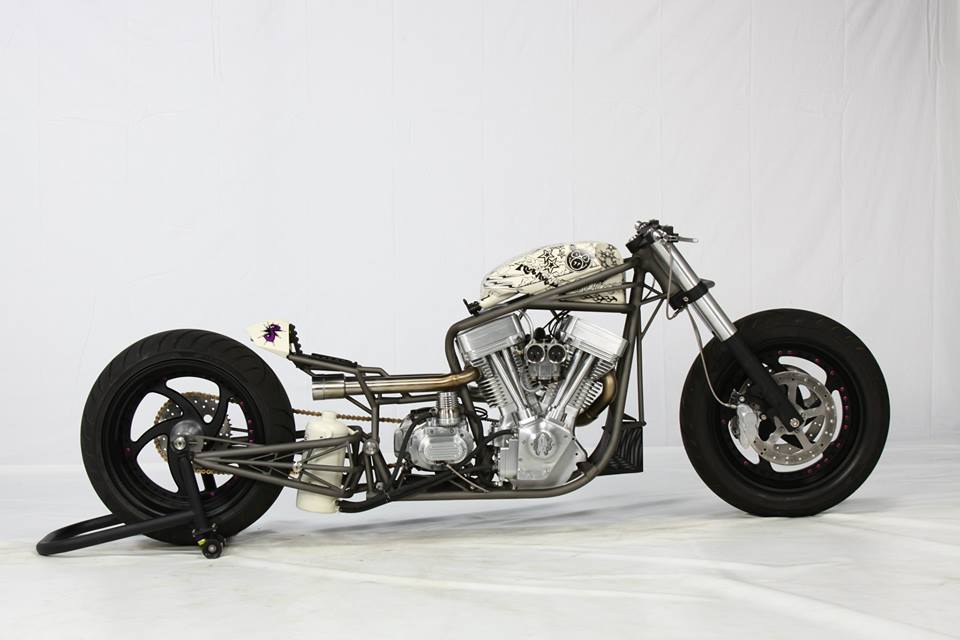 Direttamente dall'AMD Custom Show eccovi la Finger Eddy by Rocket Bobs una custom stravagante e molto particolare come ci hanno ormai abituato i ragazzi Rocket Bobs.
Partecipano da anni a vari concorsi internazionali e hanno mostrato chiaramente le loro capacità nel mondo kustom con creazioni sempre originali e con particolri che escono un po dai soliti schemi.
I ragazzi hanno lavorato parecchio per creare questa Finger Eddy, telaio, forcelle sono di loro creazione, gomme anteriore 17×4″ e posteriore 18×10″ motore TP 124″ Pro Race engine di cubatura veramente generosa così come la coppia che eroga. Come sempre la zona sella è la loro caratteristica che forse fa storcere il naso a qualcuno, e infatti anche su questa special è molto particolare direi quasi inesistente, inoltre alquanto strani gli scarichi che passano tra le gambe per scaricare sotto la sella direttamente sulla gomma che mandano sicuramente in temperatura in poco tempo, temo scaldino parecchio la zona… Serbatoio originale e ben personalizzato da Slade Design, nell'insieme molto minimal, bella nel suoi genere e strana allo stesso tempo.
English version: Directly from AMD Custom Show here's the Finger Eddy by Rocket Bobs a custom extravagant and very special as we have grown accustomed boys Rocket Bobs. Participating for years in various international competitions and have clearly shown their ability in the world with kustom creations are always original and with particolri coming out a bit from the usual. The guys have worked hard to create this Finger Eddy, chassis, forks are of their own creation, the front tires 17×4 "rear and 18×10″ TP 124" Pro Race engine engine airspace as well as the generous couple who delivers. As always, the seat area is their characteristic that perhaps does turn up their noses at anyone, and in fact this is very special especially I would say almost nonexistent, also somewhat strange discharges that pass between the legs for download under the seat directly to the rubber definitely send in temperature in a short time, I'm afraid a lot warmer area … Original magazine and well appointed by Slade Design, overall very minimal, beautiful in its kind and funny at the same time.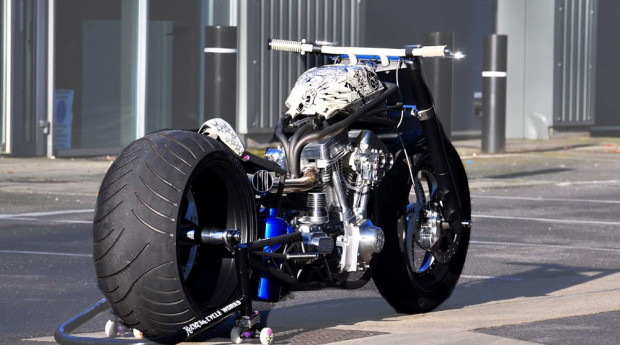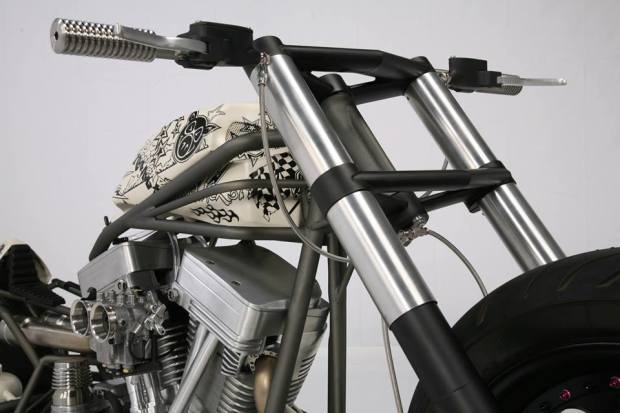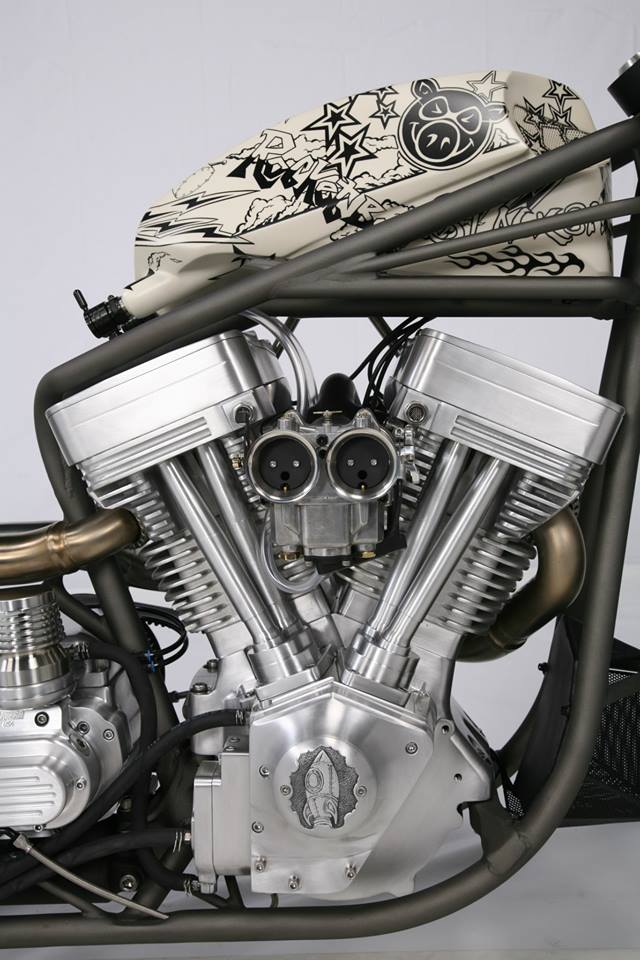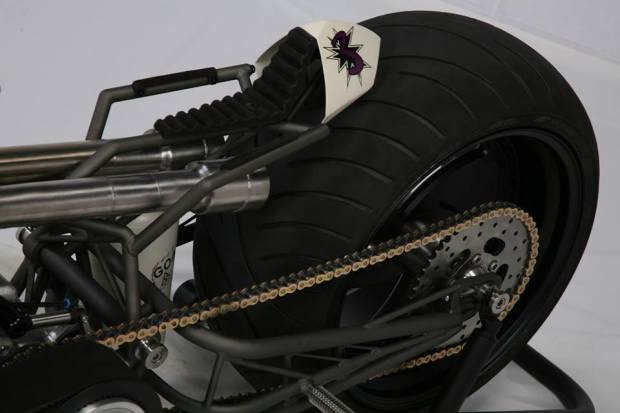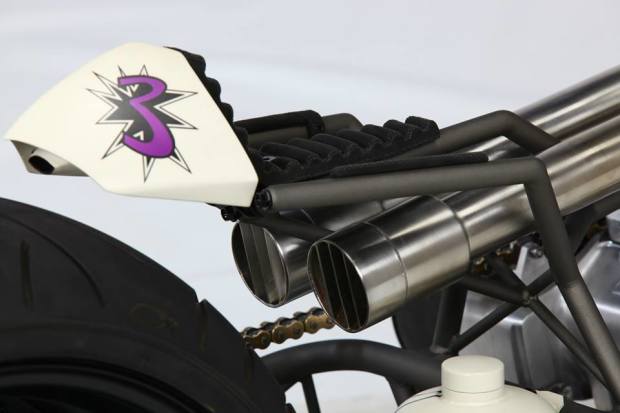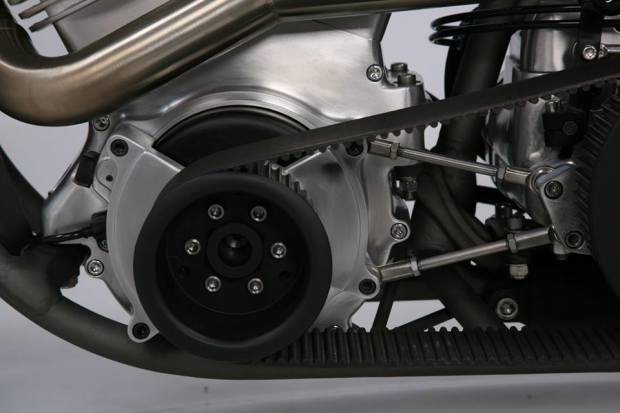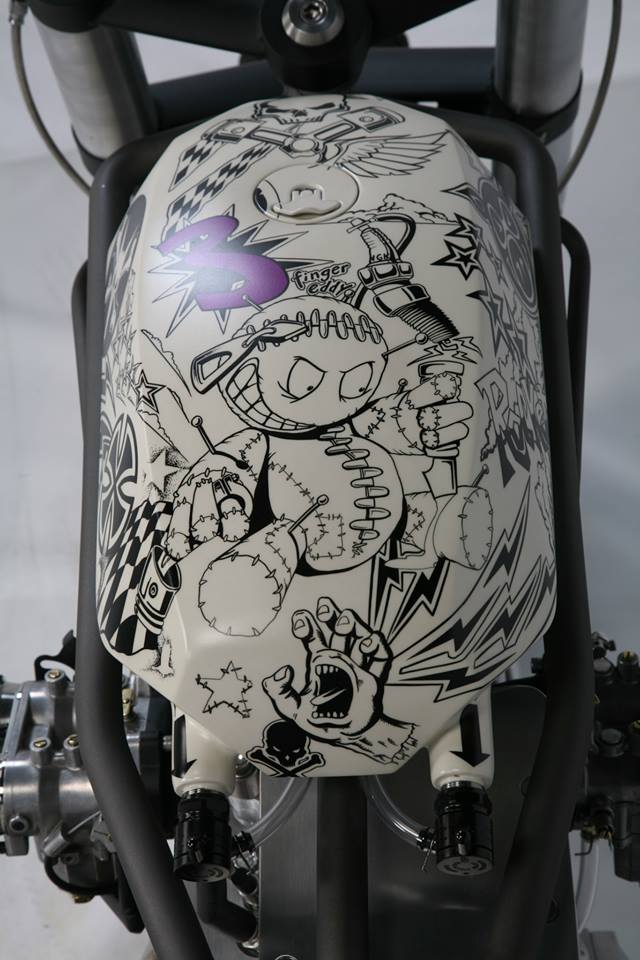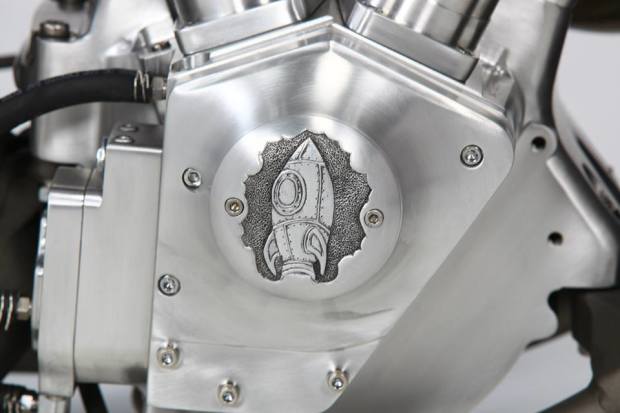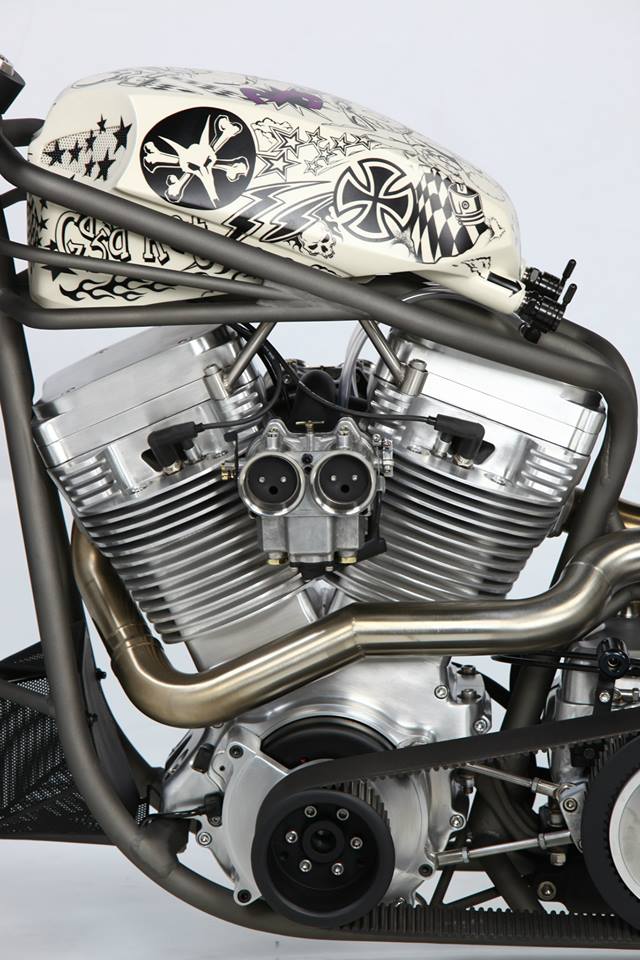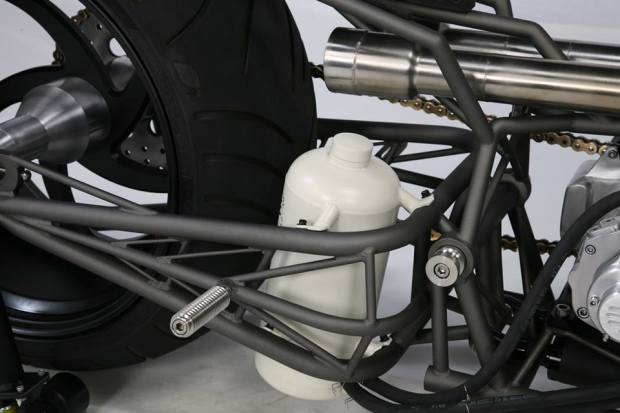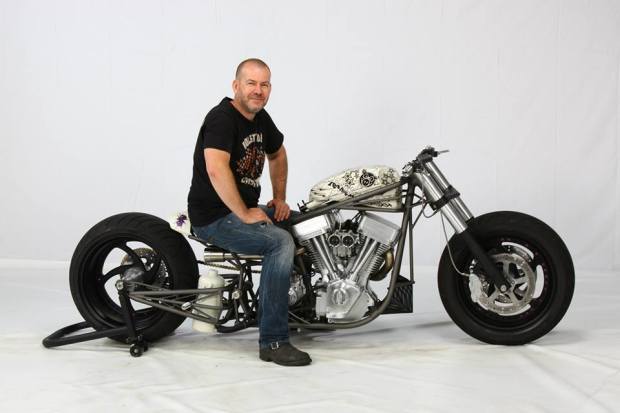 Blog Bobber Kustom Kulture Mondo Kustom Moto Prima pagina Special AMD Custom Show, Finger Eddy