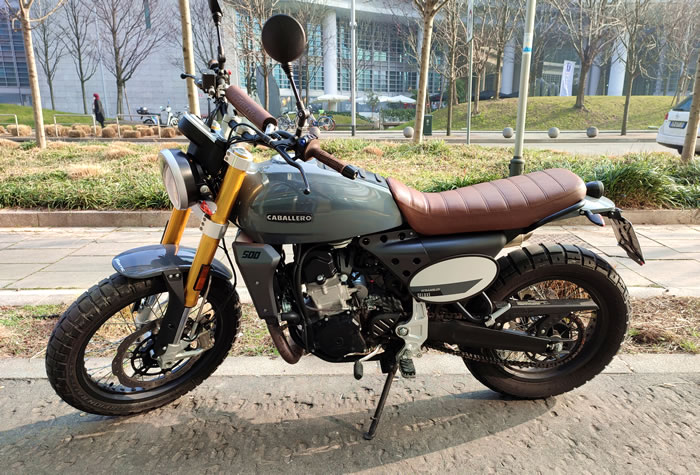 Molto bella e che ricorda i tempi andati degli anni 80 in chiave moderna, una moto elegante, che fonde in se lo stile scrambler e fuoristradistico con lo stile urban. Caballero Deluxe è perfetto per chi ama assaporare l'offroad in chiave leggero in sella ad una moto di classe ma aggregativa.
Perfetta però anche per districarsi agilmente nella giungla cittadina. Motore e ciclistica ben si adattano a questa duplice faccia, garantendo una versatilità che porta a chiedersi su quale tipo di terreno, tu, preferisca guidarla.
Caballero Deluxe 500 è realizzata sulla stessa base tecnica della 500 Scrambler, presentandosi però sotto una nuova veste con colorazione specifica e manubrio con il traversino, con serbatoio e parafanghi grigio pastello in contrasto con la pelle marrone. Un vero mix tra moto urban e vera off-road!.
English version: Very beautiful and reminiscent of the old days of the 80s in a modern way, an elegant motorcycle that blends scrambler and off-road style with urban style. Caballero Deluxe is perfect for those who love to savor off-road in a light way on a classy but aggregative bike. However, it is also perfect for easily navigating the city jungle. Engine and chassis are well suited to this double face, guaranteeing a versatility that leads you to wonder on which type of terrain you prefer to ride it. Caballero Deluxe 500 is made on the same technical basis as the 500 Scrambler, but comes in a new guise with specific color and handlebar with crossbar, with tank and mudguards in pastel gray in contrast to the brown leather. A real mix between urban and real off-road bikes !.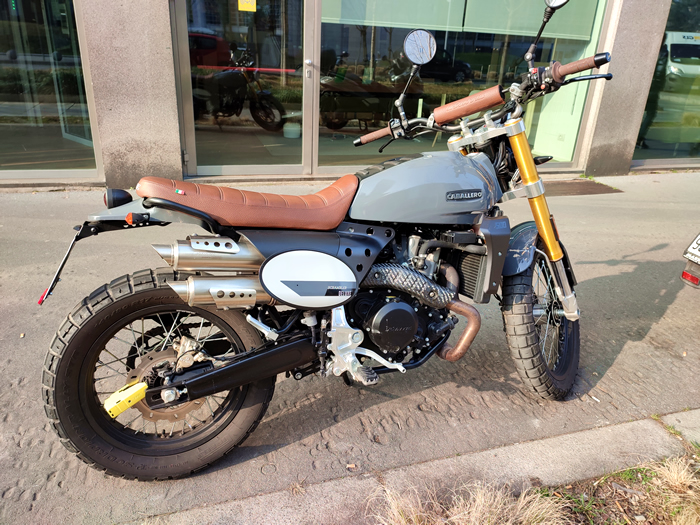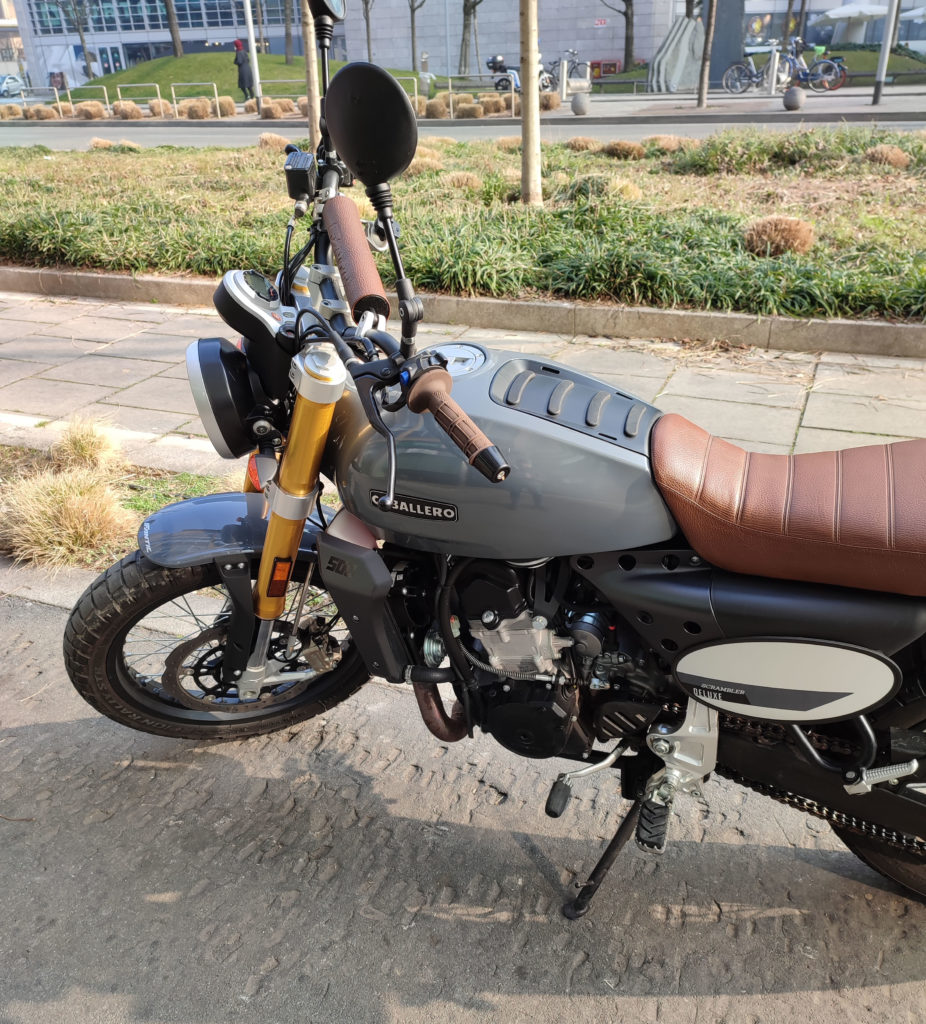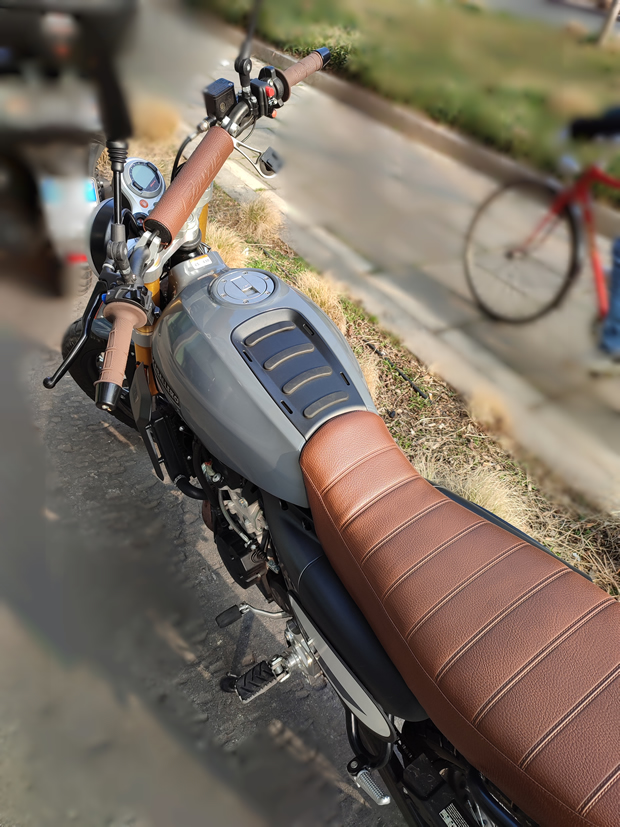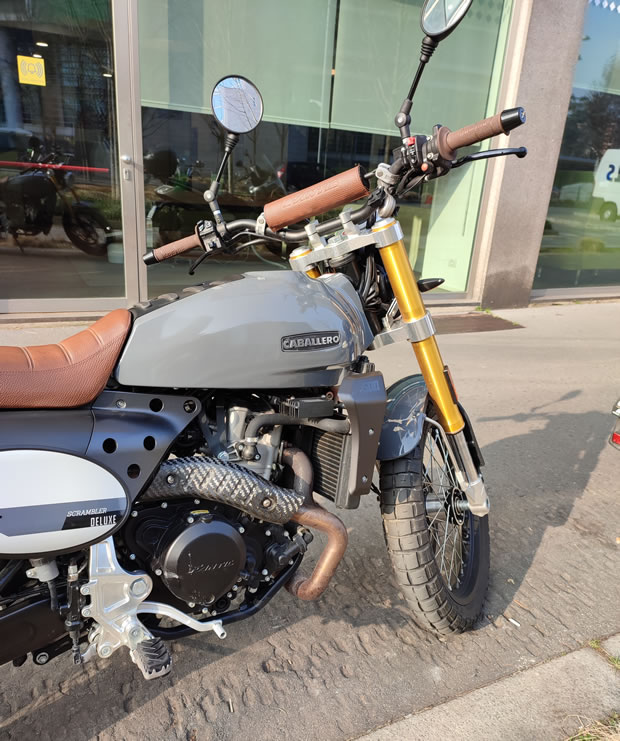 Info su: Fantic.com
Blog Flat Tracker Foto Moto Scrambler 1970, 500, caballero, delucxe, fantic, grigio, off road, scrambler