Vediamoci questo chopper esagerato realizzato da Only Machine, in alcuni mesi di lavoro. Basata su telaio Softail finto rigido, una special bassa e cattina per questo hanno scelto il nero completo escluse le forcelle.
Motore scelto è il RevTech da 96 C.I., cubatura da vendere, così come la trasmissione e il cambio a 6 marce, forcella cromata da 41 mm., telaio SCS con ammortizzatori AirTeil, cerchio anteriore Dominator da 16″ e sul posteriore lenticolare da 18″ con super gomma da 240 mm.
Un chopper dal sud che si fa notare in tutta Italia.
English version: Meet this exaggerated chopper made by Only Machine, in a few months of work. Based on Softail frame fake disk, a special low and Cattina why they chose the black suit excluding forks. Engine choice is RevTech 96 CI, airspace for sale, as well as the transmission and 6-speed gearbox, chrome fork 41 mm., SCS chassis with shock absorbers AirTeil, front rim Dominator 16 "and the rear lens 18" with super rubber 240 mm. A chopper from the south that stands out in all of Italy.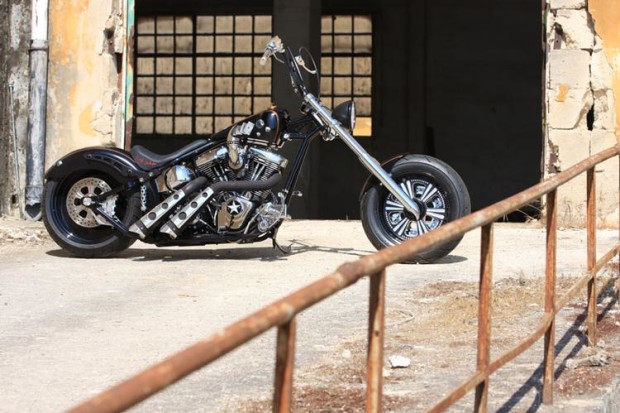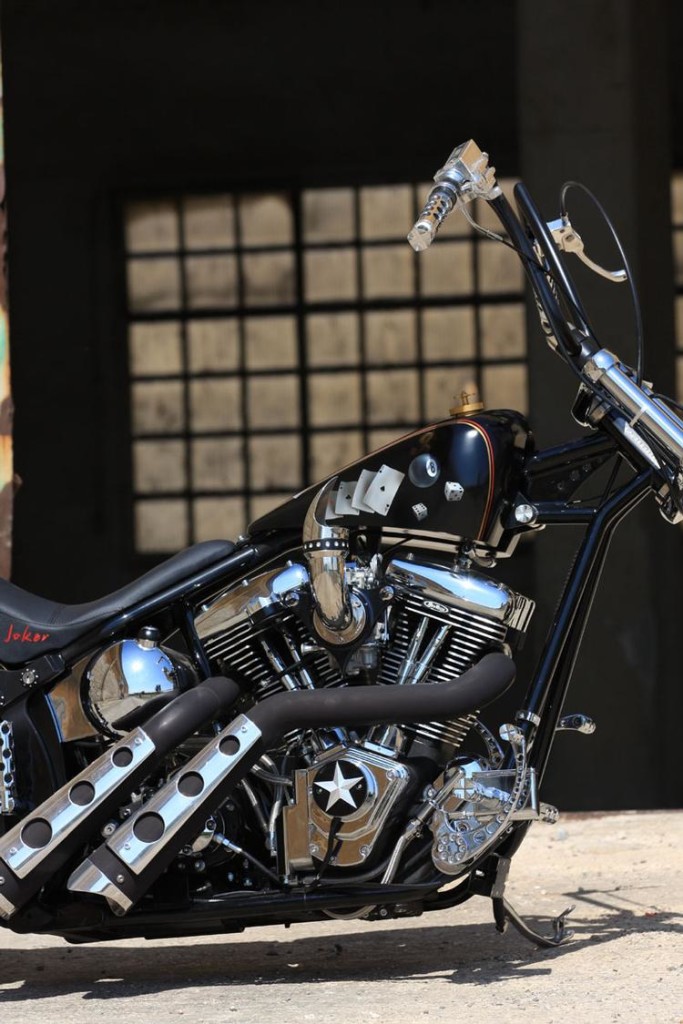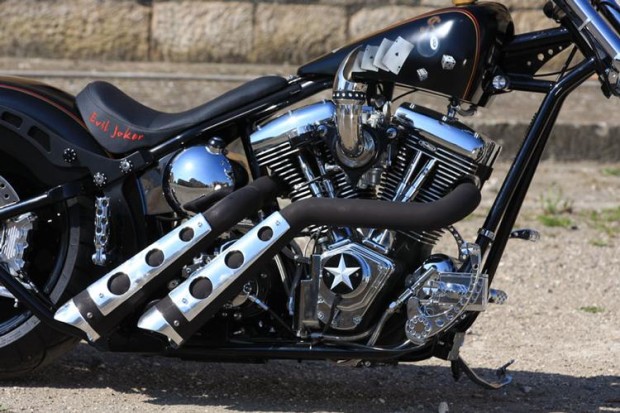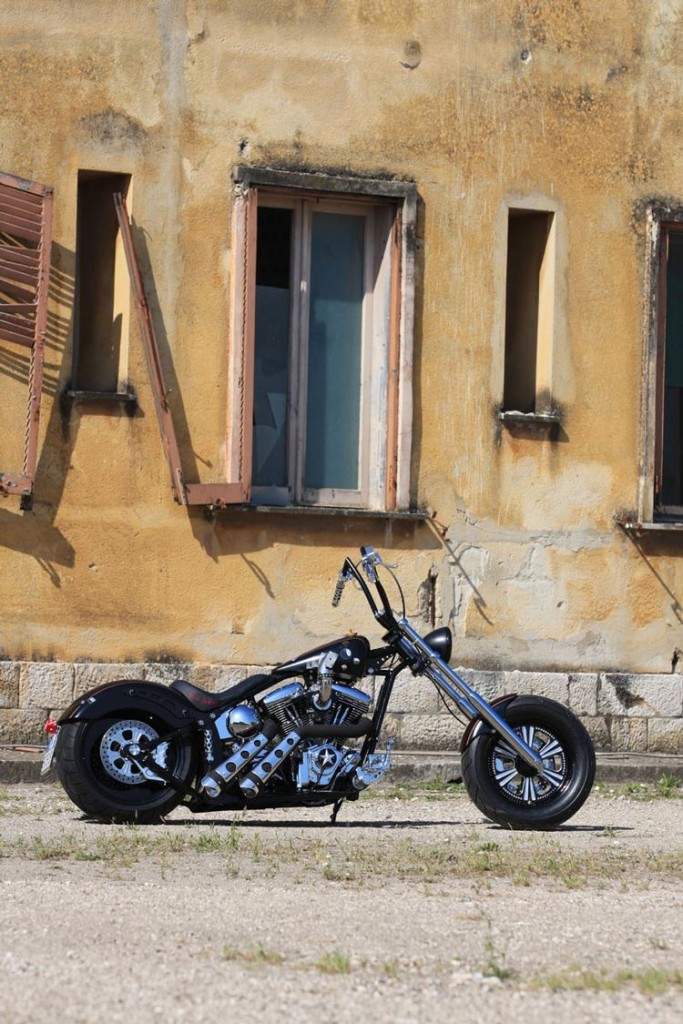 Blog Chopper Foto Mondo Kustom Moto Special Evil Joker, Only Machine