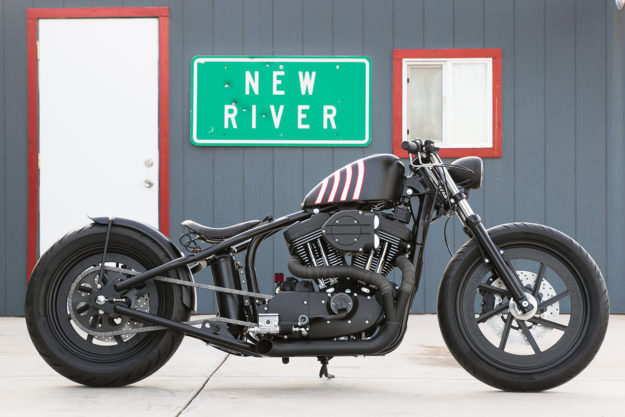 DP Customs customizer che conosciamo da tempo e di cui abbiamo visto varie special, in genere orientate al mezzi di piccola taglia, è il loro campo di battaglia preferito, probabilmente anche i più richiesti dai clienti.
Sportster con motori recenti ma anche gioielli come IronHead tra i loro lavori, qui vediamo una Harley-Davidson Sportster 1200 del 2001 che era stanca delle solite vesti originali e recandosi dai ragazzi di DP Customs si è completamente rifatta il look cambiando il nome in Eight Ball. Uno stile minimal e severo, senza comodità per chi guiderà questa special.
Telaio rigorosamente rigido, seduta low, grande dose di nero Cerakote solo leggermente incorniciata da qualche riga rossa e bianca, che poi sono i colori di DP Customs. Richiesta esplicita del cliente, che vole qualcosa di spartano, un po in stile racing e classe, proprio tutto ciò che i fratelli DP Customs fanno da sempre.
English version: DP Customs customizer that we know for some time and we've seen various special, generally oriented to small vehicles, is their preferred field of battle, probably the most requested by customers. Sportster with newer engines but also jewels like Ironhead between their works, here we see a Harley-Davidson Sportster 1200 2001 that she was tired of the usual original clothes and going by DP Customs guys has completely redone the look. A minimalist and austere style without comfort for who will lead this special. strictly rigid frame sitting low, big black dose Cerakote only slightly framed by some red and white line, which then are the colors of DP Customs. the customer's request, that wills something spartan, a bit in the racing class and style, just everything that the brothers DP Customs have always done.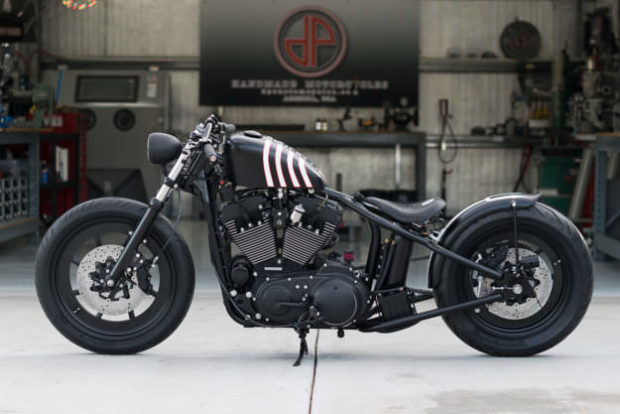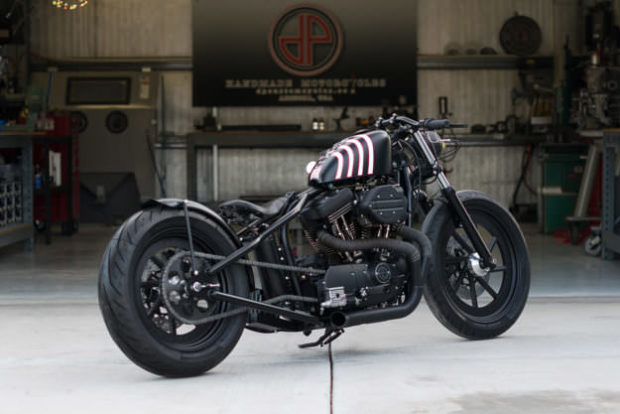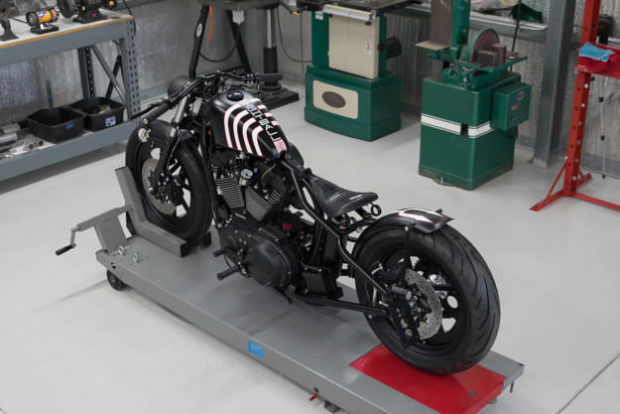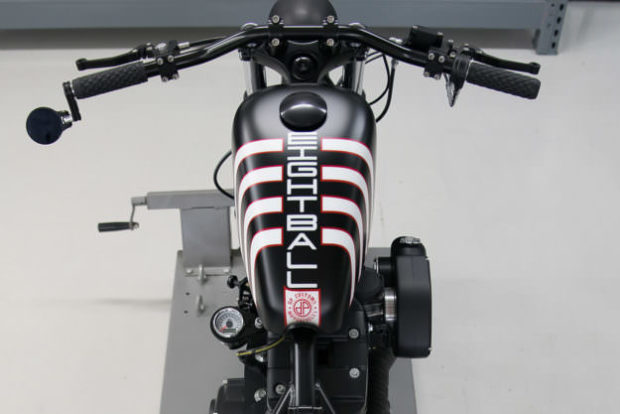 Blog Bobber Cafè Racer Harley Davidson Mondo Kustom Moto Prima pagina Special 1200, DP Customs, Eight Ball, Sportster