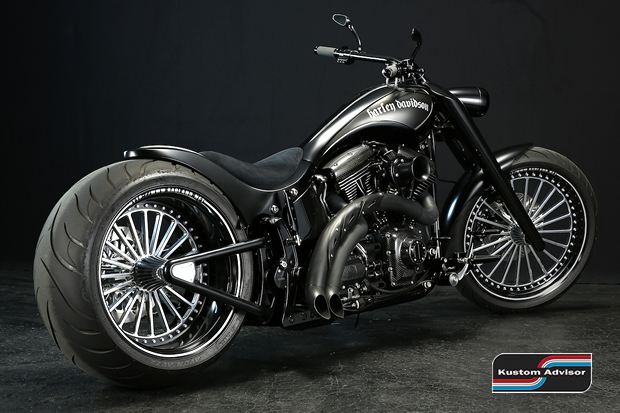 Dragster custom Gilda by Bad Land un muscle bike come sanno fare loro, questo è un modello su base Harley FXSTB night train del 2007.
Ben modificata principalmente con pezzi Bad Land, ovviamente il retro è stato rifatto per alloggiare la maxi gomma Avon Cobra da 300! Una special che ha dato alla originale FXSTB una veste aggressiva che si completa con materiali tecnologici e moderni principalmente fibra di carbonio. Fantastici i cerchi in alluminio, lavorati in modo eccellente, particolare il mini fanale allo xenon. Come sempre un ottimo lavoro, è sempre un  piacere ammirare le creazioni Bad Land.
English version: Custom dragster Gilda by Bad Land a muscle bike as they do them, this is a model -based Harley FXSTB night train in 2007 . Ben changed mainly with pieces Bad Land , obviously the back has been redone to accommodate the giant rubber Avon Cobra 300 ! A special that gave the original FXSTB a robe aggressive which is complete with modern technological materials and mainly carbon fiber. Fantastic aluminum wheels , worked excellently , especially the mini headlight xenon .  As always, a great job , it is always a pleasure to admire the creations Bad Land .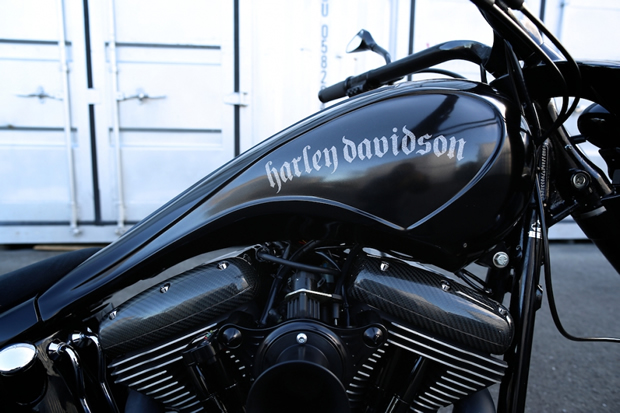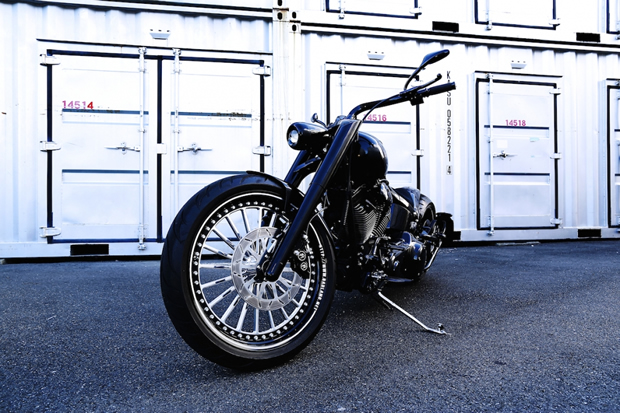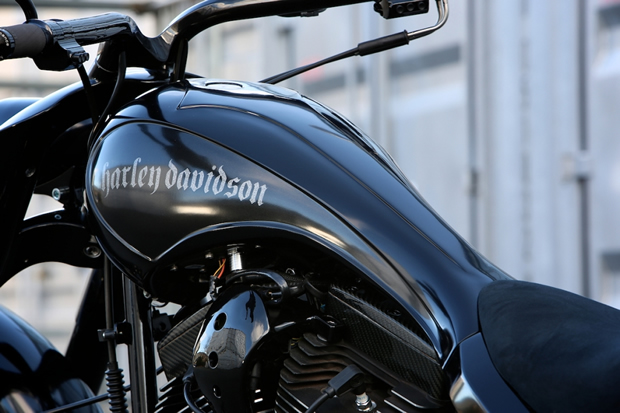 Blog Chopper Dragster Mondo Kustom Moto Prima pagina Special