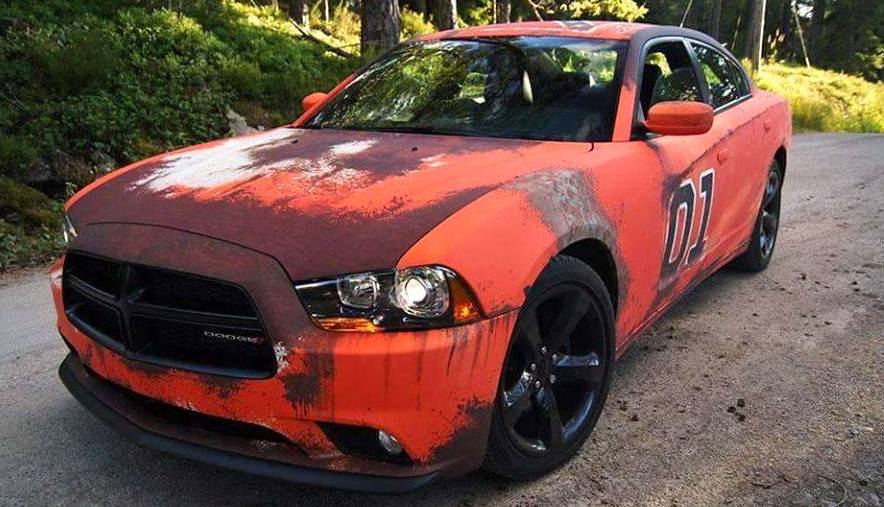 Chi non ha mai visto Hazzard la famosa serie televisiva, e il mitico Generale Lee! Ecco una rievocazione più moderna realizzata su questa Dodge Charger e per di più tendente allo stile Rat.
Vissuta e strausata in mille fughe nei boschi della contea, questa Dodge piace e il suo stile vissuto la rende unica e particolare.
English version: Who has not seen the popular television series The Dukes of Hazzard, and the legendary General Lee! Here is a re-enactment of the most recently built this Dodge Charger and more conducive to the style Rat. He lived and overused in a thousand leaks in the forests of the county, like this Dodge and his style makes it unique and special experience.