Sempre più sulle copertine e pedane dei concorsi le digger non temono il passare del tempo, e lo vediamo anche da questo modello realizzato da Rods & Rides Motorcycle Company.
Colore vivo, un po azzardato sul viola metal per questo digger snello con cerchio da 23 davanti e gomma sottile che si contrappone con prepotenza al super pneumatico da 280 sul retro. Cerchi da 80 raggi , motore da 110 ci, un telaio sagomato alla perfezione per dare una linea sinuosa senza spigoli a questa special che trova il suo centro di equilibrio nella parte centrale con la sella sagomata.
Piacevole allo sguardo, seppur particolare e non per la massa dei bikers, lunga e molto low come vuole lo stile digger…
English version: Increasingly on the covers and running boards in competitions the digger they stand the test of time, and we also see from this model made by Rods & Rides Motorcycle Company. Bright color, a little risky on purple metal for this digger slender circle with 23 front and thin rubber that contrasts with the arrogance super tire 280 on the back. Wheels 80 spokes, engine 110 there, a frame shaped to perfection to give a sinuous line without edges in this special that finds its center of balance in the middle of the saddle shaped. Pleasing to the eye, though, and especially not for the mass of bikers, long and very low as it wants style digger.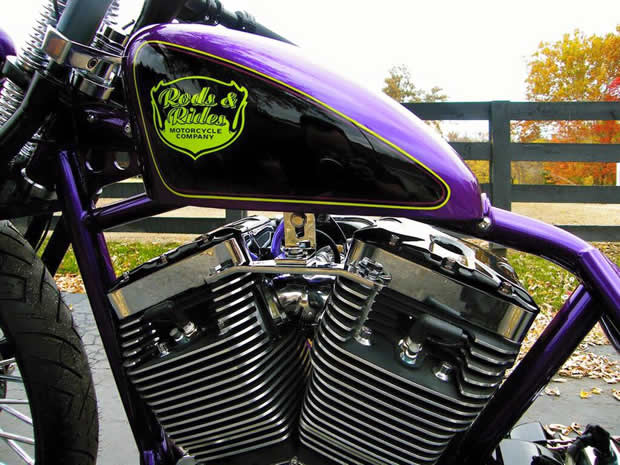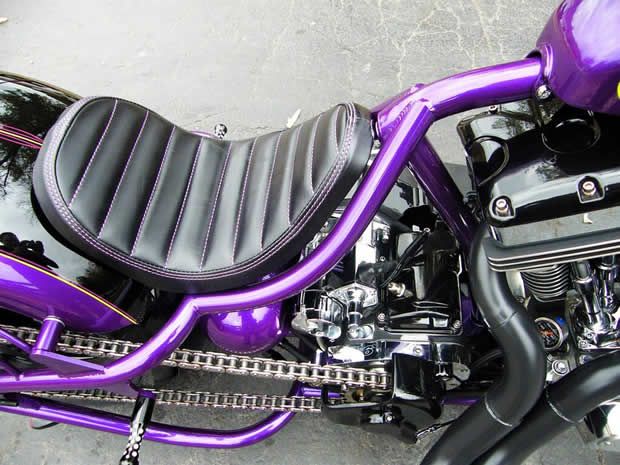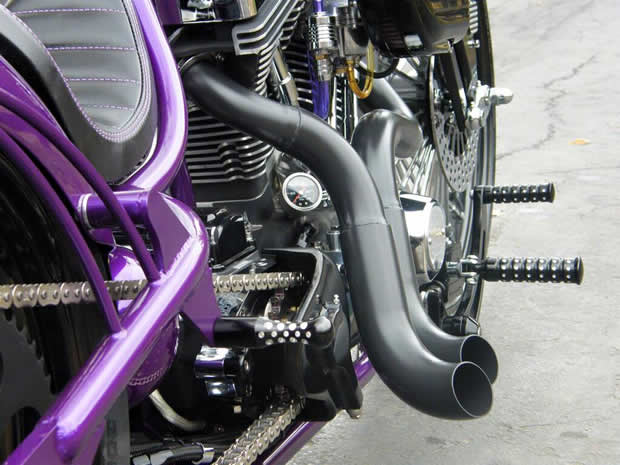 Blog Chopper Digger Foto Mondo Kustom Moto Special Digger, Rods & Rides Motorcycle Company