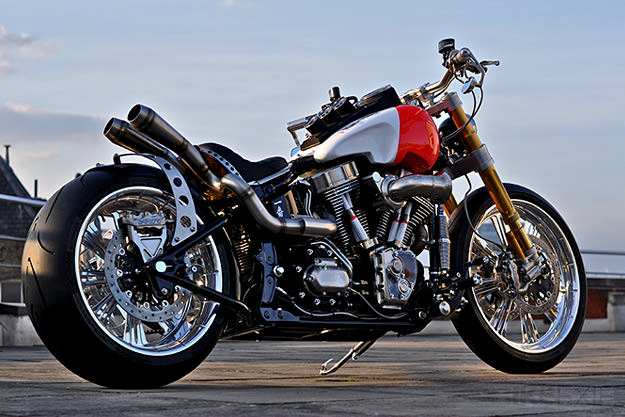 Era un po che non ci vedevamo una special realizzata dai ragazzi di Warr's e allora eccovi una delle loro creazioni.
Un ottimo lavoro che ha trasformato un classicissimo Cross Bones in questa special stile dragster racer. Non a caso è costruita per un ex campione di formula 1, una persona che la velocità ce l'ha nel sangue e che non si accontentava di qualcosa di standard e tranquillo. Lo si vede anche dalla livrea in stile Malboro che ricorda l'auto di Senna. Ha caratteristiche racer sia per il motore potenziato, gli scarichi performanti e i freni Akebono. Oltre all'aspetto estetico e alle prestazioni è stato dato risalto anche alla praticita di guida e maneggevolezza per evitare di fare qualcosa solo bello da vedere ma inguidabile.
Così abbiamo un motore mostruoso un Screamin 'Eagle Twin Cam 120ci che produce 156 CV e 140 ft / lb di coppia… Adrenalina pura! Molti i pezzi realizzati appositamente per questa special dalle prestazioni superiori, come le pompe freni o la strumentazione molto particolare… Sicuramente un ottimo lavoro per Warr's.
English version: It was a bit that we had not seen a special created by the youths of Warr's and then here's one of their creations. Great job that turned a very classic Cross Bones in this special style dragster racer. Not by chance is built for a former champion of Formula 1, a person who's got the speed in the blood and that was not satisfied with something standard and quiet. This is evident also from Marlboro livery style reminiscent of Senna's car. Racer has features for both the powerful engine, the performance exhaust and brakes Akebono. In addition to the aesthetic and performance was also emphasized the practicality of ride and handling to avoid doing something just beautiful to look at but difficult to ride. So we have a monstrous engine a Screamin 'Eagle Twin Cam 120ci that produces 156 hp and 140 ft / lb of torque … Pure adrenaline! Many of the pieces made specifically for this special superior performance, such as pumps or instrumentation brakes very special … Definitely a great job for Warr's.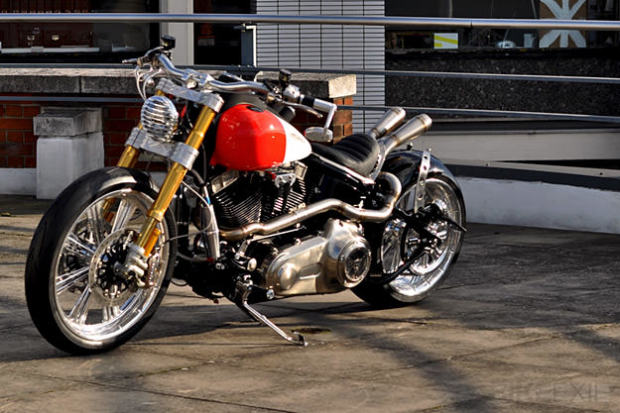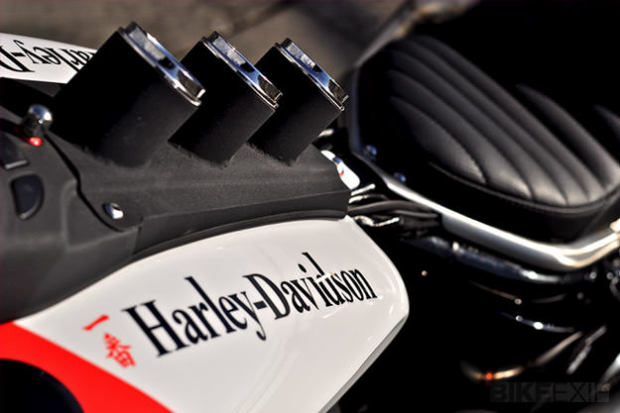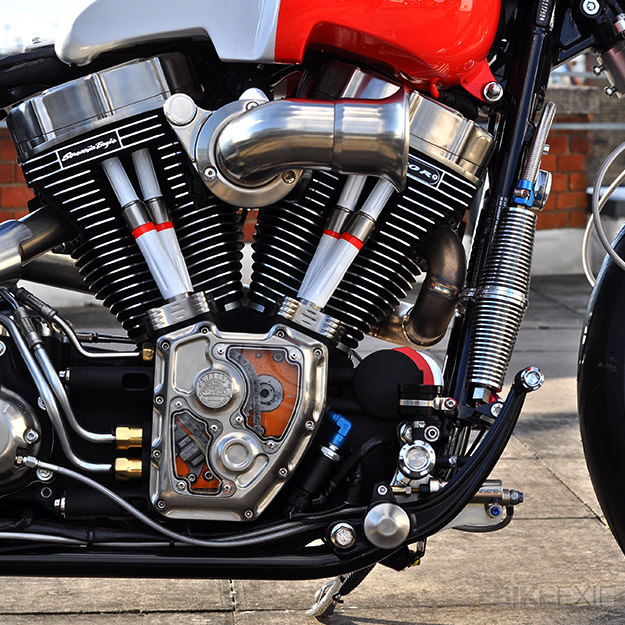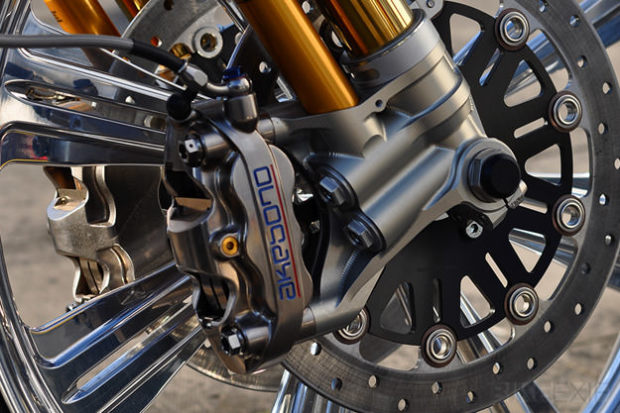 Blog Bobber Dragster Harley Davidson Mondo Kustom Moto Prima pagina Special warr's