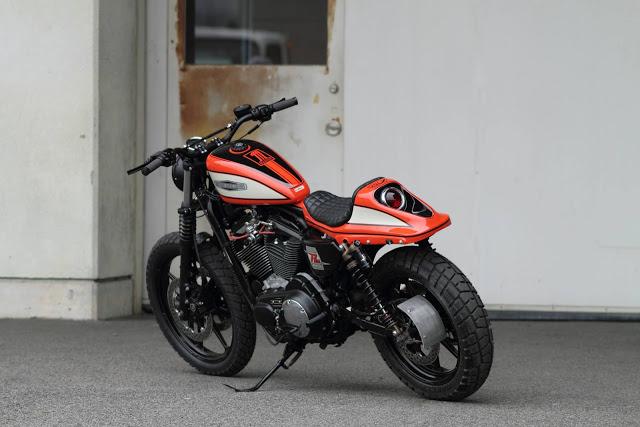 Dopo 40 anni il codino denominato Boat Tail torna come possibile accessorio per la Sportster e verrà prodotto dalla giapponese Bull MC.
Non fece molto successo al tempo, solo pochissimi modelli hanno utilizzato questa linea di codino (immagini sotto), ma forse ora che verrà riproposto in chiave più moderna e rivista, potrebbe riscontrare un nuovo successo, lo trovo più adatto su modelli di tipo scrambler come la foto sotto. Personalmente non la trovo una linea molto accattivante soprattutto su modelli classici come quelli degli anni 70 che vediamo sotto, ma visto nelle foto sulla XR devo ammettere che ha il suo perchè… Voi che ne dite?
English version: After 40 years the tail called Boat Tail back as possible accessory for Sportster and will be produced by Japan Bull MC. He did a lot of success at the time, very few models have used this line of pigtail (images below), but maybe now that will be repeated in a more modern and magazine, might find a new success, I find it more suitable model-type scrambler as the photo below. Personally I do not find very attractive especially a line of classic models such as those of the 70 that we see below, but seen in the photo on the XR I must admit that its because … What do you say?