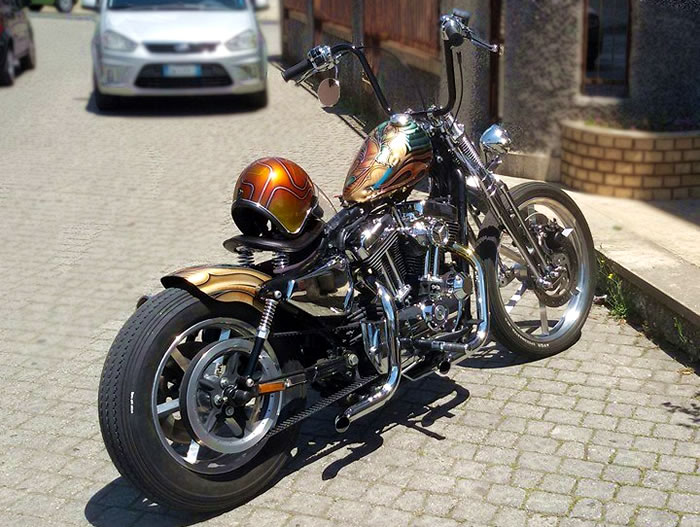 Eccovi il nuovo Sportster del nostro amico Francesco realizzato come sempre da Frank's Garage che ha curato ogni dettaglio. Abbiamo già visto altre sue special e anche quest'anno mi ha mandato queste foto con il suo nuovo custom.
Vediamo un po nel dettaglio i lavori fatti. Parafango posteriore ricavato da uno originale, sella commissionata a Leather Production con il nome di Frank inciso nel cuoio, ammortizzatori posteriori semirigidi da 10,5 pollici arrivati direttamente dagli USA, scarico japan Style corti e aperti, filtro a tromboncino, serbatoio 8 litri a goccia con tubicino del livello carburante, da notare il lavoro di verniciatura ottimo.
Riposizionamento della bobina e clacson , impianto elettrico rivisto, una bellissima Springer originale, cerchi Invader anni 70, gomme vintage, aerografia ideata da Frank's Garage e realizzata da Bent Garage. ..il tutto frutto dell'immaginazione e della passione del Frank's Garage Cafe.
English version: Here is the new Sportster of our friend Francesco, as always done by Frank's Garage who has cared for every detail. We've already seen other specials and this year has sent me these photos with her new custom. Let's look at the work done in detail. Rear fender made from an original Leather Creation saddle with the name of Frank engraved in leather, 10.5-inch semi-rigid rear cushions arrived directly from the USA, Japan's short and open exhaust, poucher filter, 8 liter drop tank With a fuel tank tube, to notice the excellent paintwork. Reversing the reel and horn, revamped electric system, a beautiful original Springer, Invader wheels 70, vintage tires, aerography designed by Frank's Garage and made by Bent Garage. … all the fruit of the imagination and passion of Frank's Garage Cafe.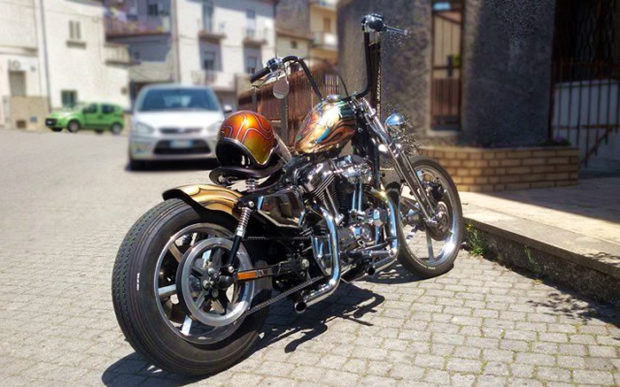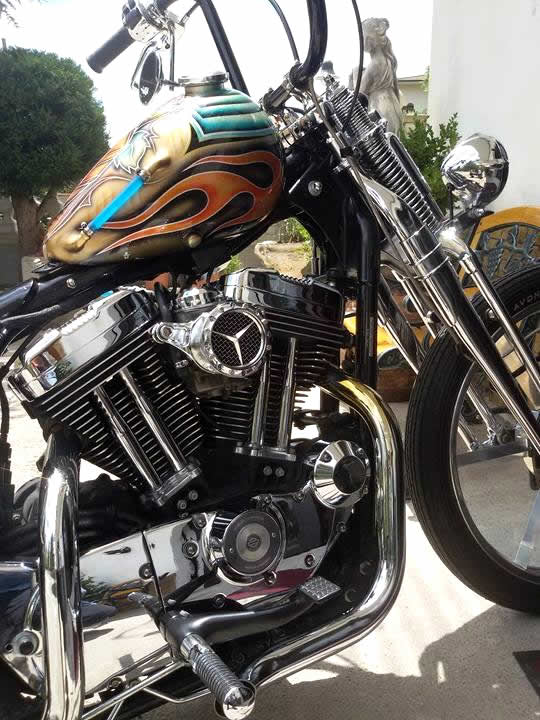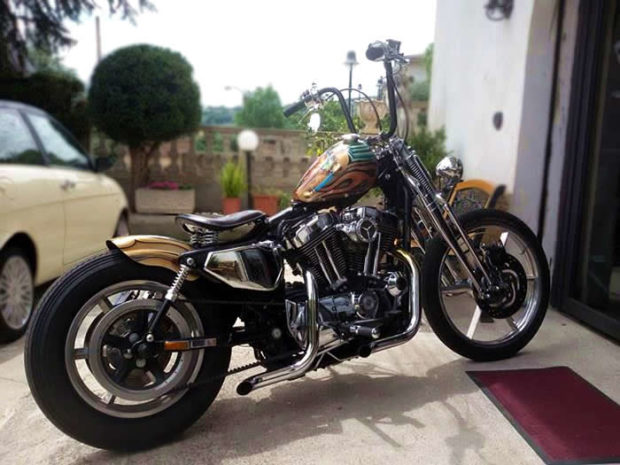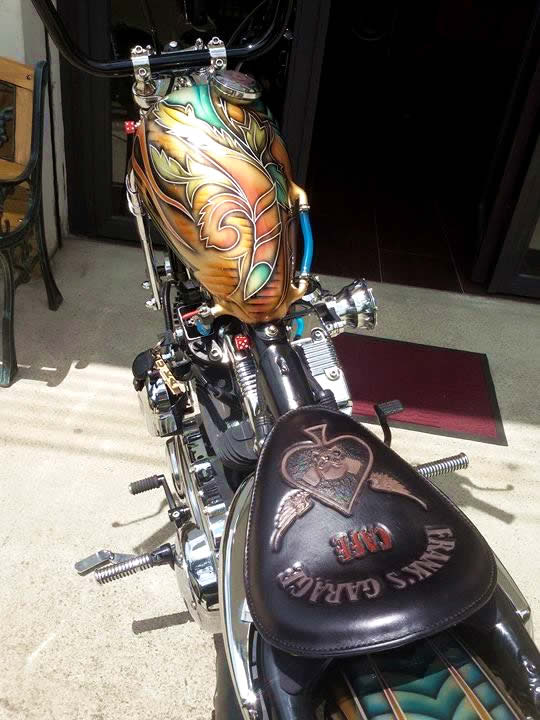 Blog Bobber Chopper Foto Harley Davidson Kustom Kulture Mondo Kustom Moto Special Ape Hanger, Chopper Sportster, Frank's Garage