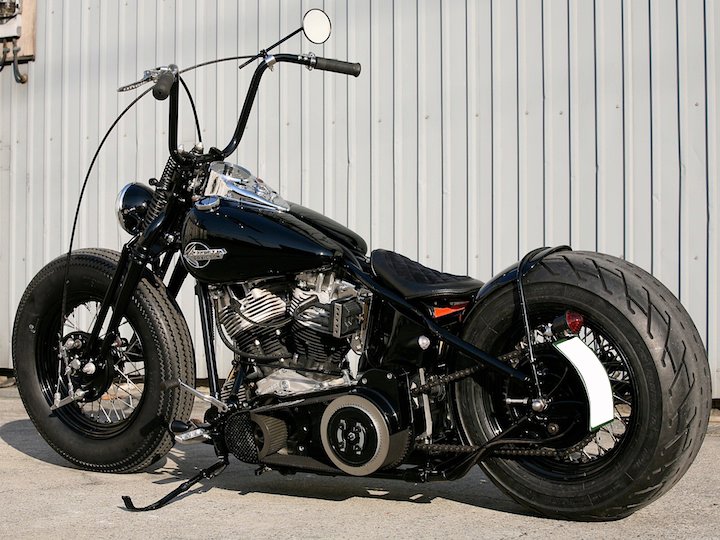 Ammiriamo questo fantastico chopper old style realizzato dai ragazzi di Bad Land.
Grande lavoro dai ragazzi di BL per realizzare questo chopper come moltissimi tratti in pieno stile old school, da sottolineare un fantastico motoreS&S Early Shovel Head, ovviamente incastonato in un telaio rigido, forcella Old Springer di W&W, un serbatoio originale del 59, ferrato con due ottimi pneumatici nel posteriore un 230/60-15″, scarichi aperti e corti realizzati in modo artigianale in acciaio lucidato.
Da sottolineare che i rocker cover, chiamati "Knovel Head" erano stati disegnati per uno Shovel Head anche se di fatto riprendono la linea del mitico Knuckle Head, guardate nella foto sotto che meraviglia della meccanica!
Ottimo risultato, linea classica, semplice e molto old school… Grandioso!
English version: We admire this fantastic chopper old style made by the boys of Bad Land. Great job by the guys at BL to make this chopper as many traits in style old school, to emphasize a fantastic MOTORES & S Early Shovel Head, of course, set in a rigid frame, fork Old Springer of W & W, a reservoir's original 59, shod with two great tires in the rear a 230 / 60-15 ", open drains and short produced by artisans in polished steel. It should be emphasized that the rocker cover, called "Knovel Head" were designed for one Shovel Head although in fact take up the line of the legendary Knuckle Head, look in the photo below that of mechanical marvel! Excellent result, classic, simple and very old school … Great!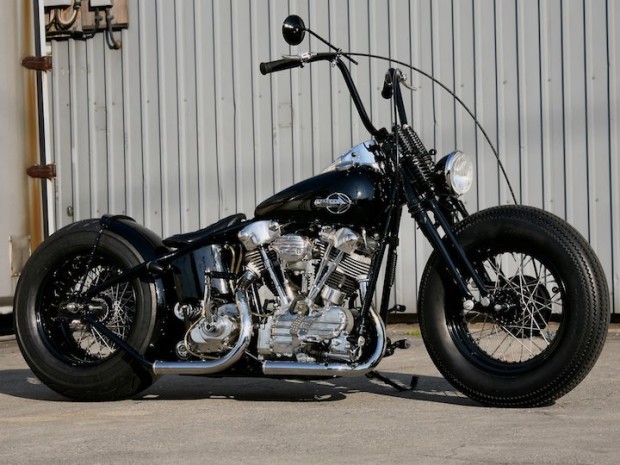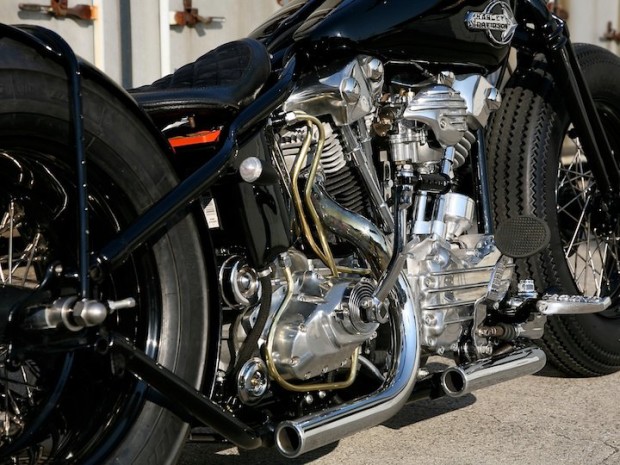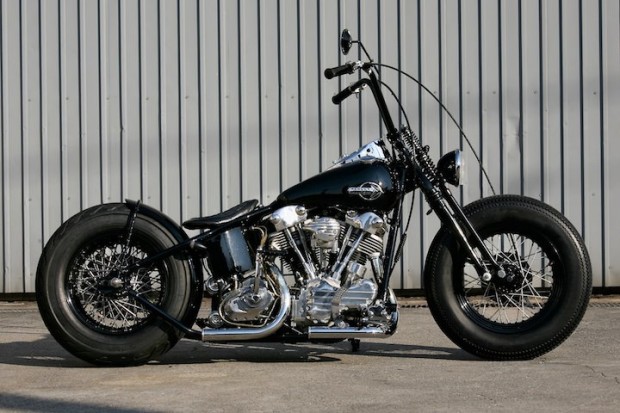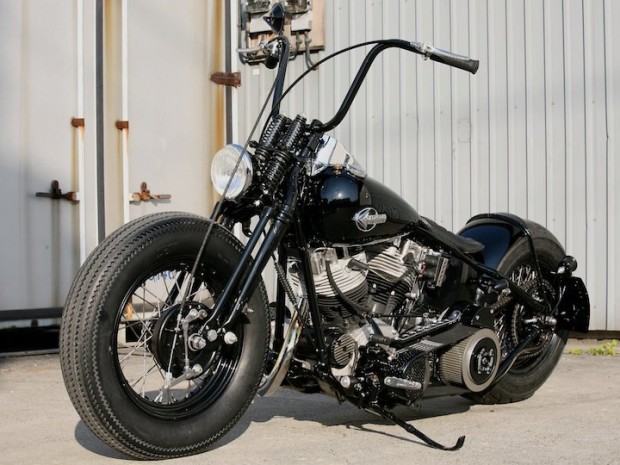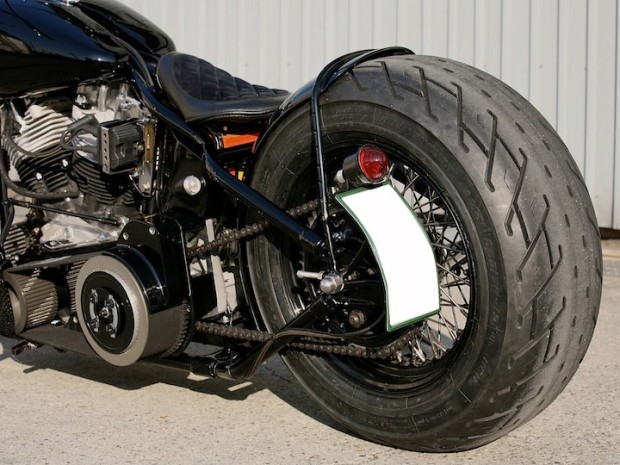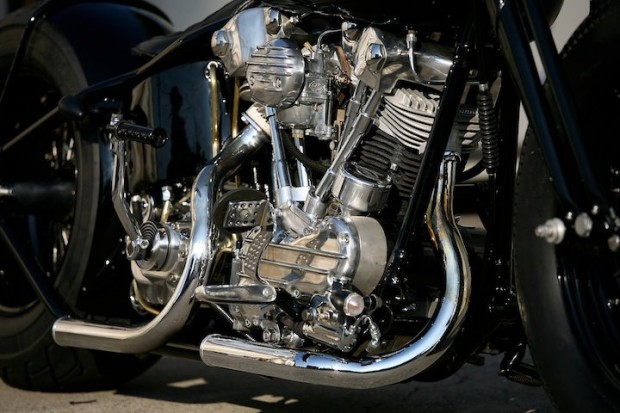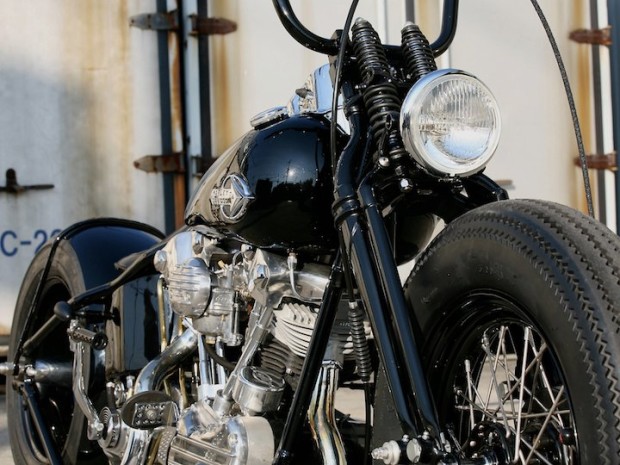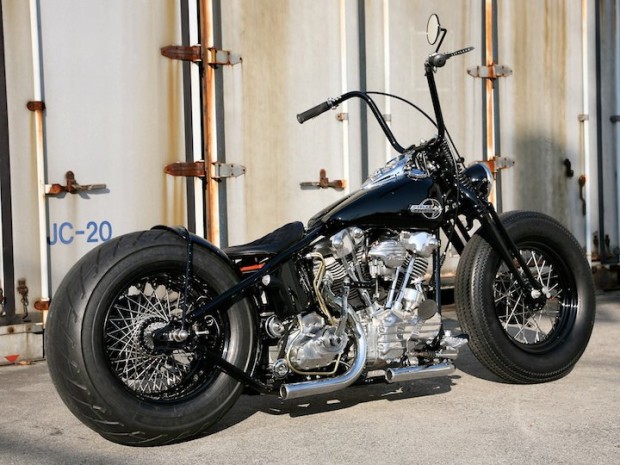 Blog Bobber Chopper Harley Davidson Mondo Kustom Moto Prima pagina Special Bad Land