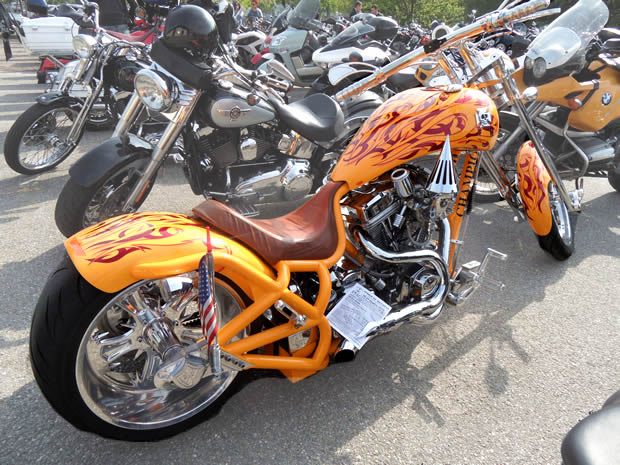 Ammiriamo qui un bellissimo chopper, pluripremiato, che non lascia dubbi sulla sua potenza e presenza scenica. La sua linea imponente, con un telaio massiccio e una colorazione vivace non passa mai inosservato, infatti ovunque va la gente si ferma ad ammirarlo.
Ho potuto apprezzarlo ad un ritrovo biker e senza dubbio spicca in mezzo a molte moto, che piaccia o meno è sicuramente imponente.
Gomma posteriore da 300, sull'anteriore fantastica springer lunga, la verniciatura dimostra esperienza e carattere, telaio importante a vista con tubi enormi, e ciliegina sulla torta una bella croce di ferro con teschio sul serbatoio che mette la firma d'eccellenza su un lavoro assolutamente fatto con esperienza e gusto.
English version: We admire here a beautiful chopper, leaving no doubt about his power and stage presence. Its impressive line, with a solid frame and a lively color never goes unnoticed, it goes anywhere people stop to admire it. I could appreciate a biker hangout and undoubtedly stands out among many bikes, like it or not is certainly impressive. Rear tire 300, on the front fantastic springer long, the painting shows experience and character, frame important views with huge pipes, and top it off with a beautiful iron cross skull on the tank that puts the signature of excellence of a job absolutely done with experience and taste.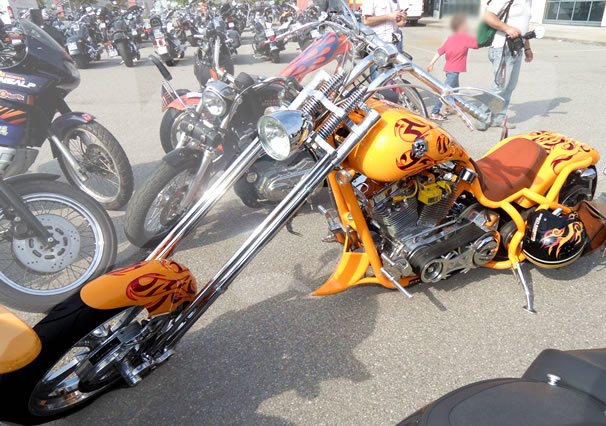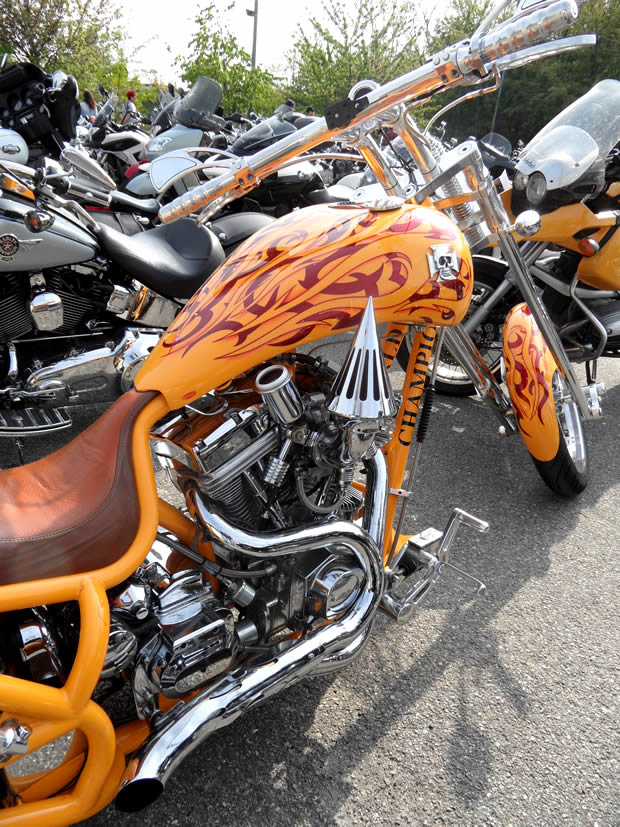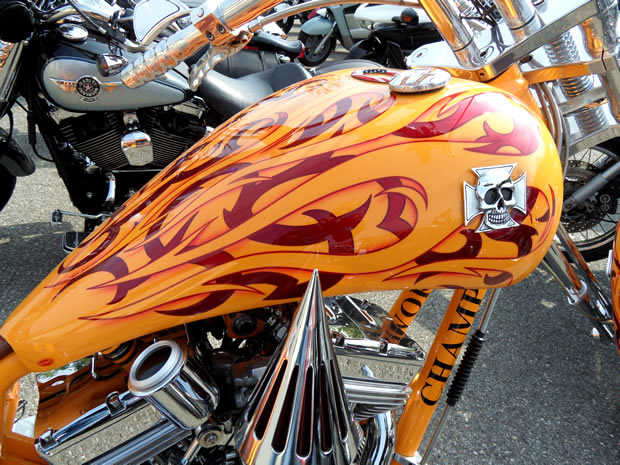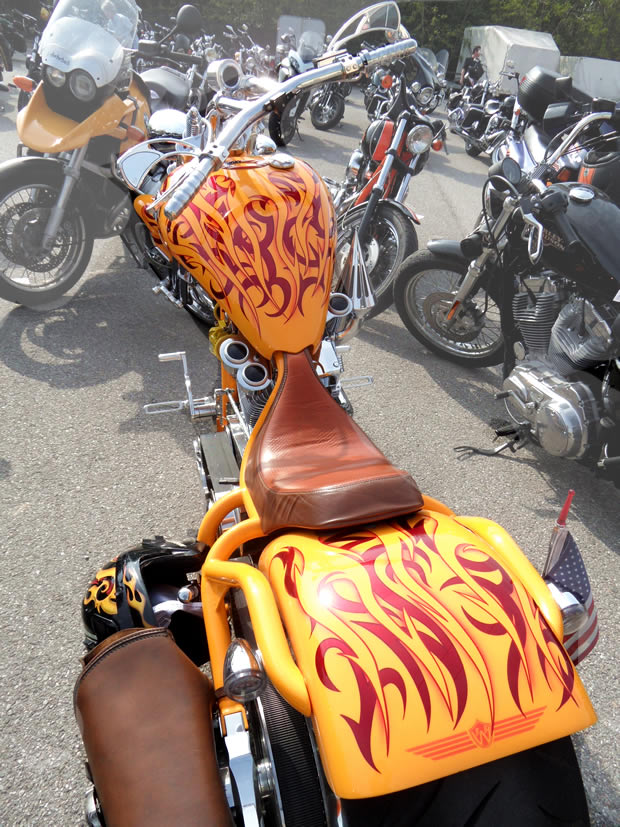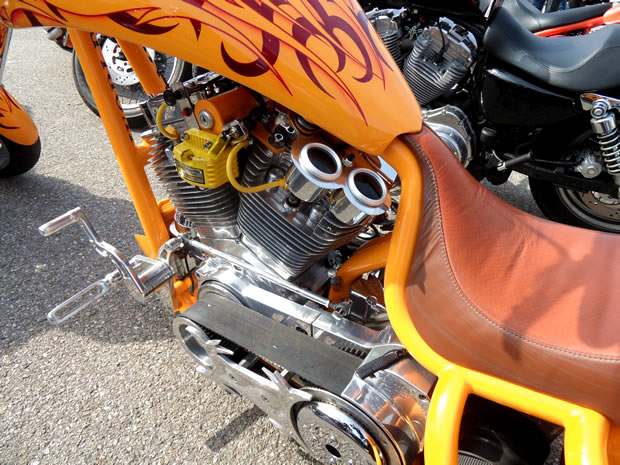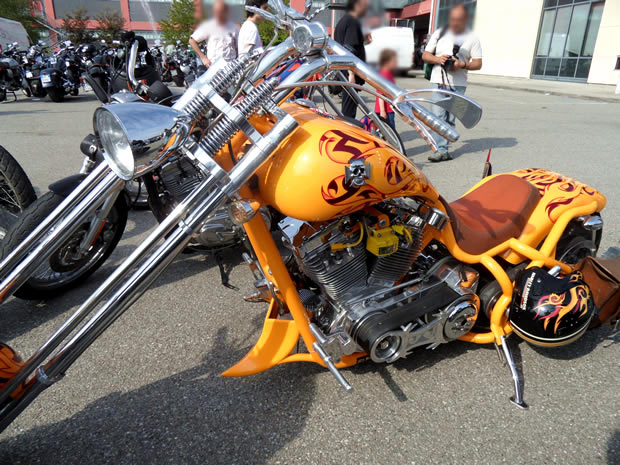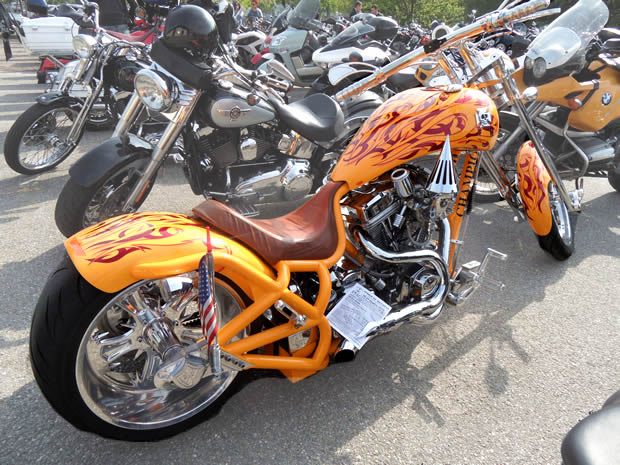 Blog Chopper Foto Mondo Kustom Moto Special chopper, world champion