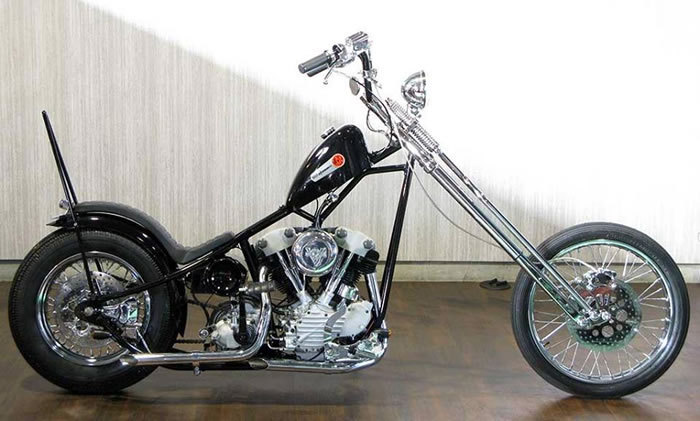 Un motore anni 40 che ha fatto un'epoca e che vediamo spesso su bobber ricavate da Harley Davidson della prima metà del 1900.
Non capita spesso però di vedere Chopper anni 70 con questo motore che di solito montano ShovelHead o al limite PanHead, ma questo chopper osa un bellissimo KnuckleHead riportato ai fasti di un tempo, purtroppo non so chi sia il garage che ha realizzato questo chopper. Ma è veramente un rigido anni 70 con stile.
A guardarlo è un motore relativamente piccolo rispetto ai modelli che montano oggi come ad es. il Milwaukee Eight ma ha veramente fascino da vendere, e uno stile che sicuramente i nuovi motori per quanto moderni e precisi non avranno più.
English version: A 40s engine that has made an era and we often see on bobber made by Harley Davidson in the first half of 1900. However, it does not happen often to see Chopper 70s with this engine that usually mounts ShovelHead or PanHead limit, but this chopper dives a beautiful KnuckleHead back to the splendor of a time, unfortunately I do not know who the garage that made this chopper. But it's really a stiff 70's style. Looking at it is a relatively small engine compared to models that mount today such as eg. the Milwaukee Eight, but it really has a charm to sell, and a style that definitely new and modern engines will no longer have.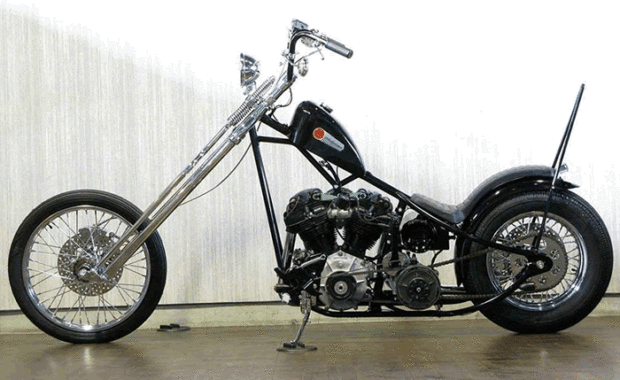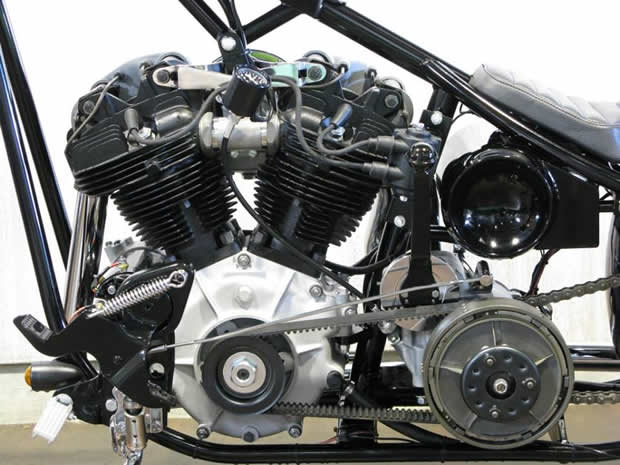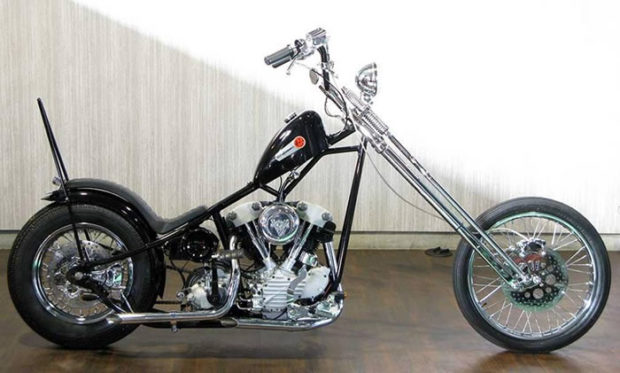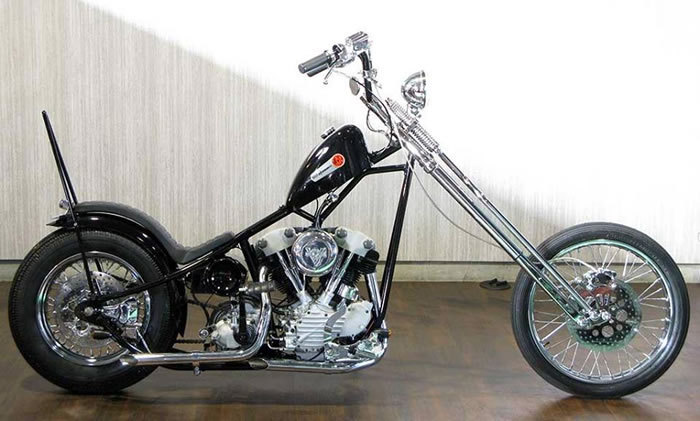 Blog Chopper Harley Davidson Kustom Kulture Mondo Kustom Moto Prima pagina chopper, Chopper anni 70, forcella, knucklehead, panhead, peanut, shovelhead