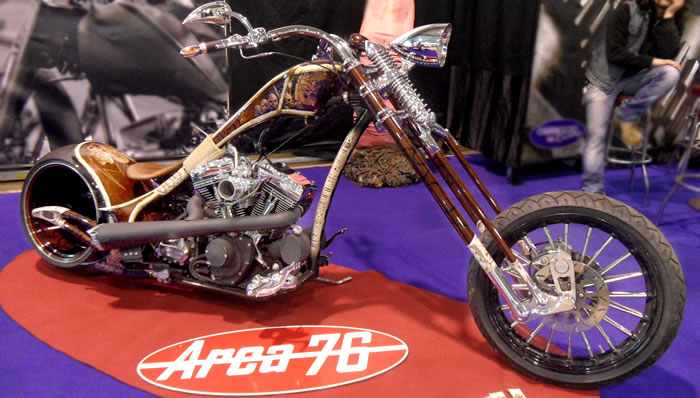 Eccovi il chopper spettacolare realizzato dai ragazzi di Area 76 Garage, un garage che abbiamo già visto in varie fiere biker e riviste.
In particolare questo chopper di qualche anno già premiato in varie occasioni fotografato al Kustom Road dove ha attirato come sempre gli sguardi di molti appassionati. Motore Screamin Eagle 103 con uno scarico 2 in 1 che sembra un cannone, grandiosa anche la forcella stile springer con una lunghezza di tutto rispetto.
Il lavoro di aerografia è veramente bello con immagini che richiamano ricordi tribali con teschi e amuleti, bella l'idea di contornare il telaio con disegni di banbù stilizzato e arrotolare una corda nella parte centrale del telaio, che da un tocco di selvaggio in più.
English version: Here's the spectacular chopper built by the guys at Area 76 Garage, a garage that we have seen in various fairs and biker magazines. In particular, this chopper a few years already awarded on several occasions photographed at Kustom Road where as always attracted the eyes of many fans. Screamin Eagle 103 engine with a 2 into 1 exhaust that looks like a gun, even grandiose style springer fork with a length of respect. The work of airbrushing is really nice with images that recall memories with tribal skulls and amulets, beautiful outline the idea of the frame with stylized bamboo designs and roll up a rope in the central part of the frame, which has a touch of the wild more.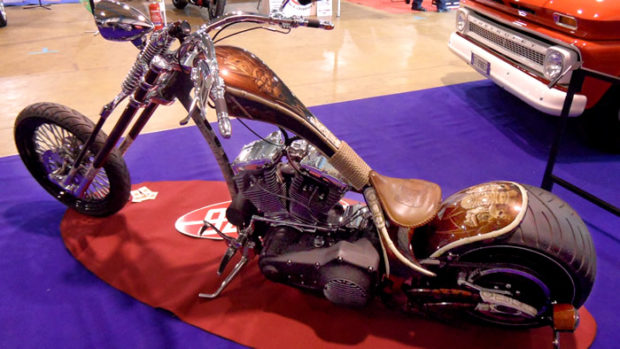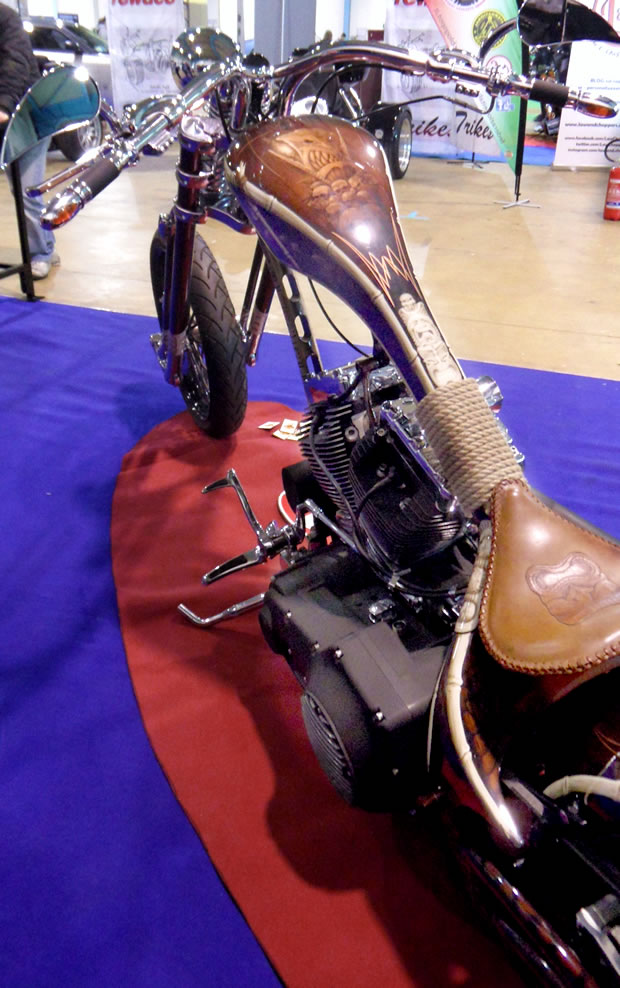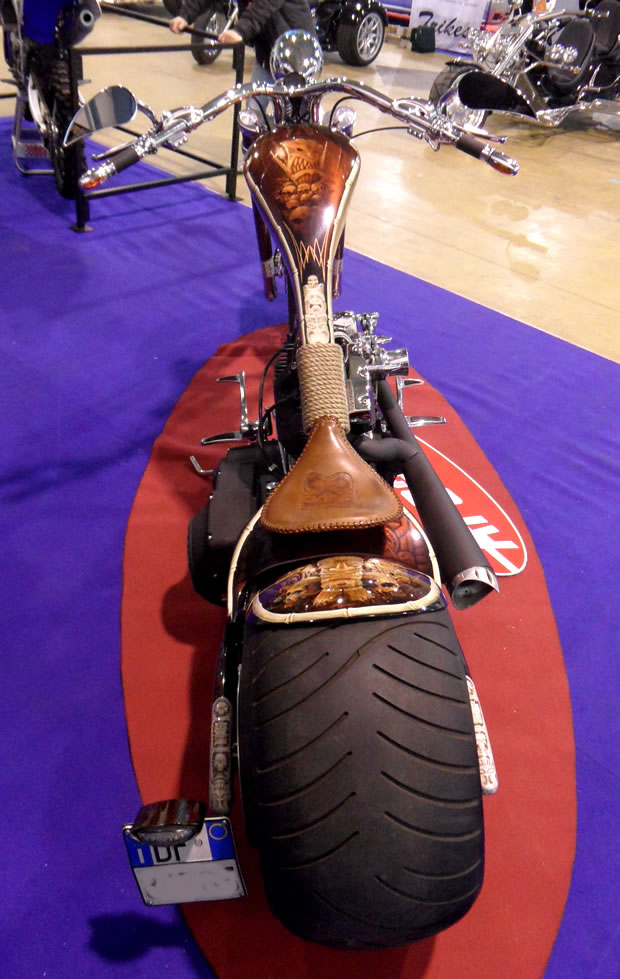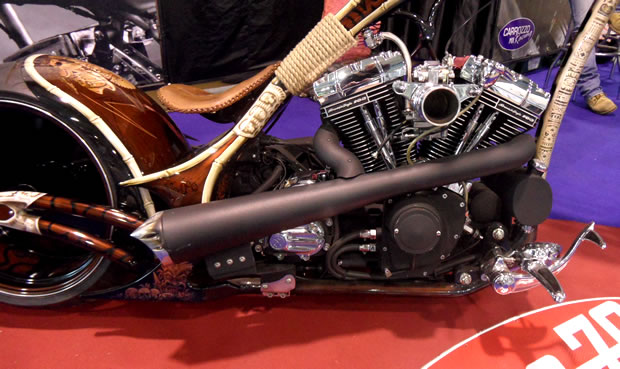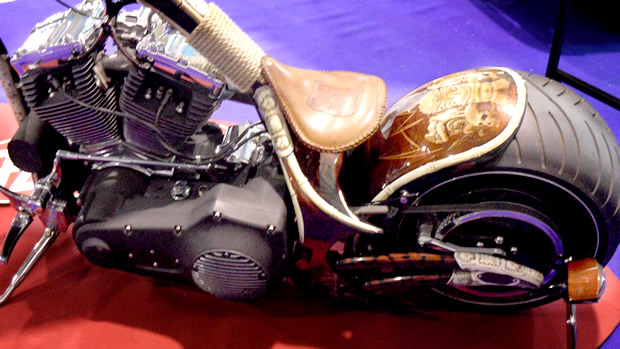 Blog Chopper Freestyle Kustom Kulture Mondo Kustom Moto Prima pagina Special Area 76 Garage, chopper, Screamin Eagle