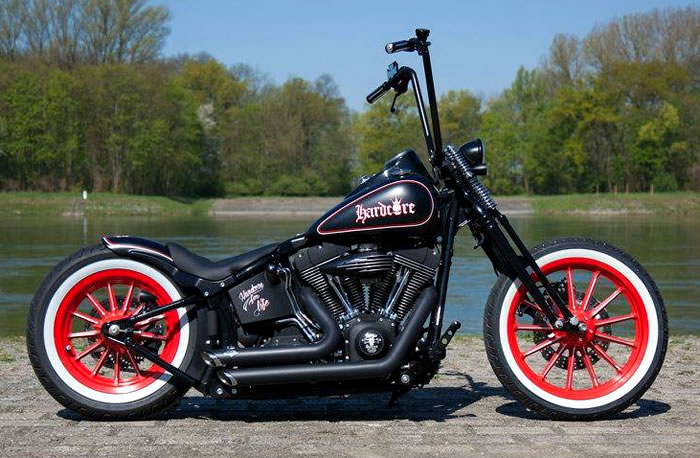 Lo vediamo spesso alle prese con i suoi dragster very low tutti muscoli, difficilmente si addentra in lavori classici ma qui lo ammiriamo con interesse in un Chopper all black e lui è il grande Walz Hardcore.
Un softail che mostra tutta la sua bellezza in questa versione, nera con cerchi rossi, dove un ape hanger esagerato come corona di una splendida forcella springer lo rende molto speciale e non per tutti.
Simile ad un modello sempre Hardcore che avevamo già visto (vedi qui) una moto che molti biker vorrebbero guidare anche se con un manubrio così direi che non tutti la saprebbero manovrare al meglio…
English version: Is often seen struggling with his dragster very low all muscles, hardly goes into classic works but here we admire him with interest in a Chopper all black and he is the great Walz Hardcore. A softail showing all its beauty in this version, black with red circles, where an ape hanger exaggerated as the crown of a gorgeous springer fork makes it very special and not for everyone. Like a more hardcore model that we had already seen (see here) a bike that many bikers would like to drive though with a dumbbell so I would say that not everyone would know maneuver at best.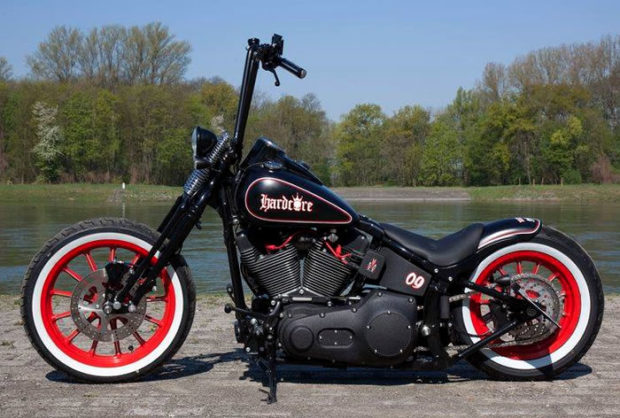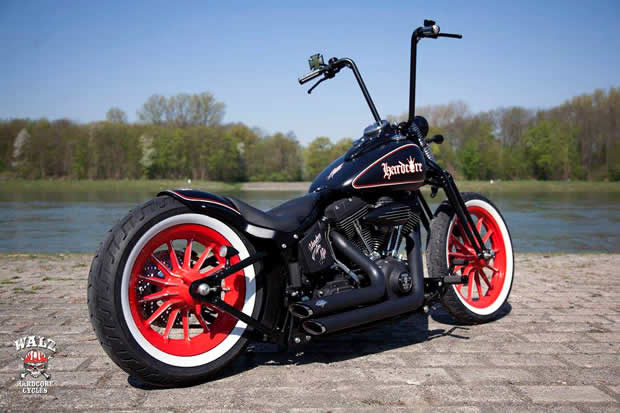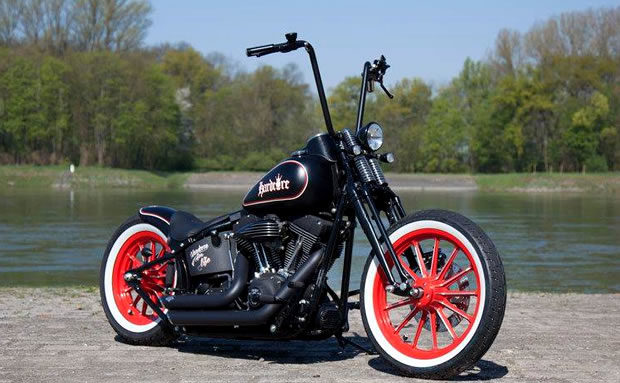 Blog Bobber Chopper Harley Davidson Kustom Kulture Mondo Kustom Moto Prima pagina Special Bobber, chopper, Walz hardcore