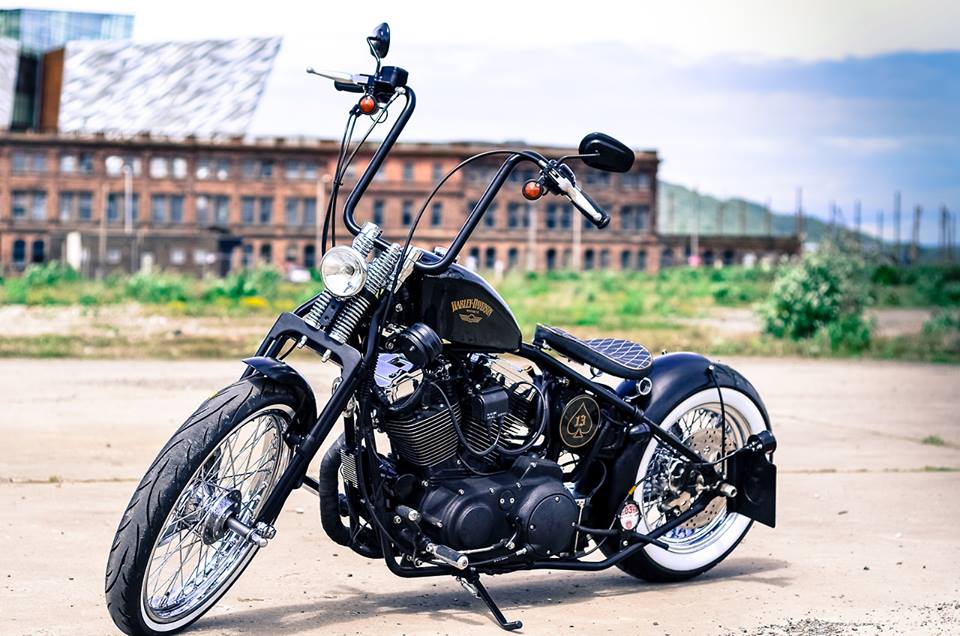 Vediamoci questo chopper 13 su base Sportster molto ben fatto con cura e scelta dei particolari, semplice, snello e con classe.
E' stato scelto il "13" per differenziarlo dagli altri, il numero che troneggia in oro sul barilotto dell'olio, motore Sportster Evo a cinque marce, con scarichi due in due lunghi e aperti per un suono speciale.
Sull'avantreno è stata messa una Springer leggera con manubrio Ape Hanger alto che non fa passare certo inosservati, telaio rigido e l'ammortizzazione come sempre affidata alle due molle del sellino artigianale vintage.
Bello l'effetto del parafango posteriore realizzato a mano perfettamente aderente alla ruota larga e verniciato di nero opaco in contrasto al serbatoio che è stato ricoperto di un nero glitterato d'oro che si abbinano alle scritte Harley e al numero 13 tutti in oro. Vediamolo meglio qui sotto…
English version: Meet this chopper 13 on base Sportster very well done with care and choice of details, simple, slender and with class. E 'was chosen the "13" to differentiate it from the others, the number that stands in gold on the barrel of oil, engine Sportster Ages five-speed with two drains in two long and open for a special sound. Axle was put a Springer light with handlebar Ape Hanger high that does not go unnoticed, rigid frame and cushioning as always assigned to the two soft vintage crafted saddle. Bello the effect of the rear fender handmade perfectly adherent to the wide wheel and painted matte black in contrast to the tank that was covered with a black glittery gold match to Harley and the number 13 written all in gold. Let us see better below.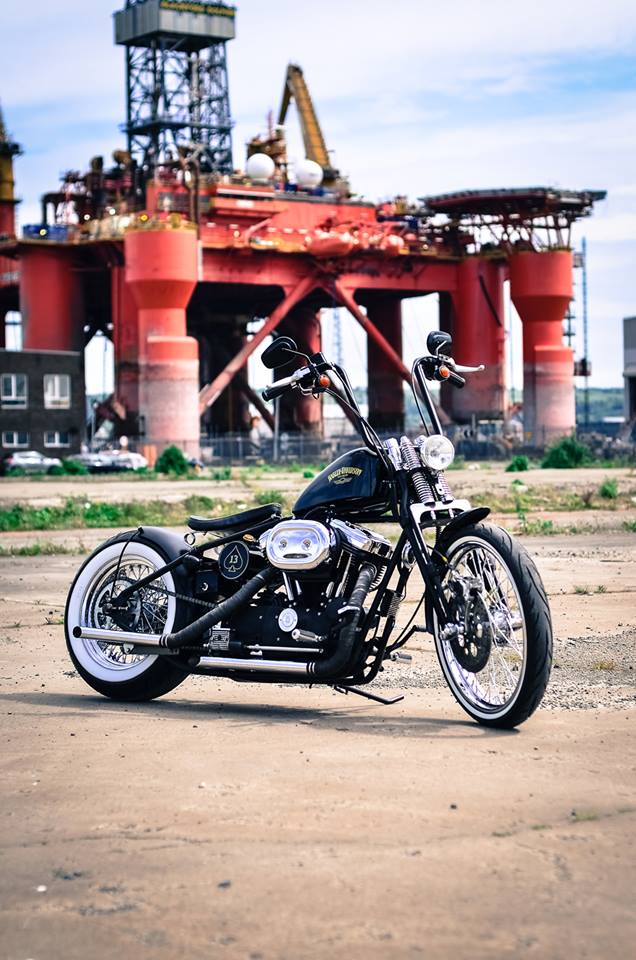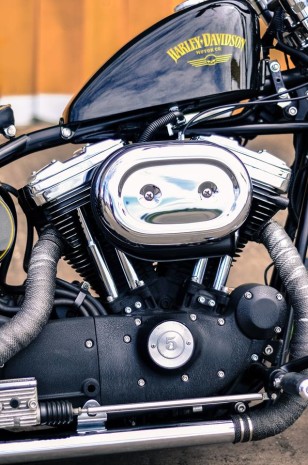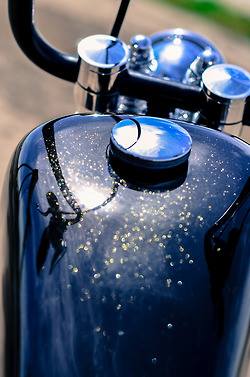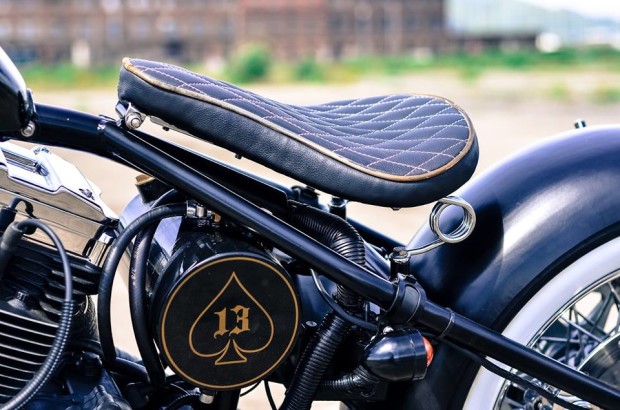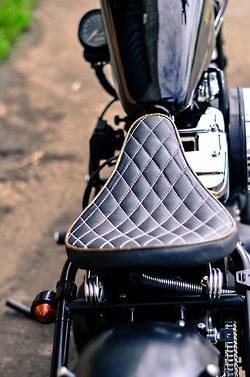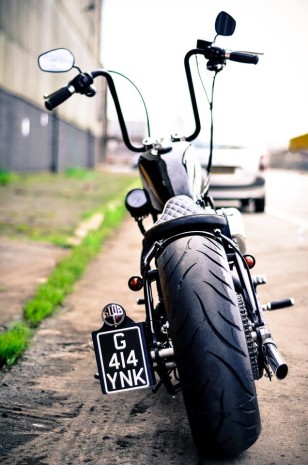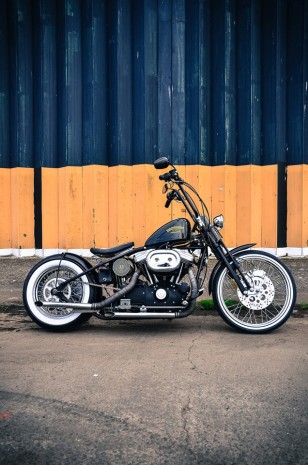 Blog Chopper Foto Harley Davidson Mondo Kustom Moto Special chopper, Chopper Sportster