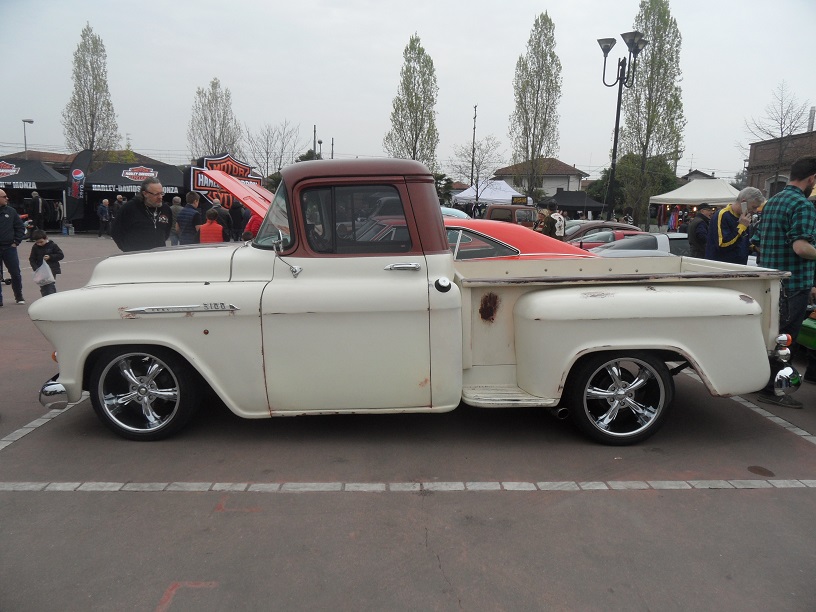 Un bellissimo truck Chevrolet 3100 Big Window del 57 ottimamente restaurato e rimesso in splendida forma.
Questo modello realizzato negli anni 50 faceva parte della generazione di camion della task force, che sono i successori di una serie di progettazione avanzata ed era il primo truck che apparteneva alla flotta del settore. Studiato e realizzato per offrire caratteristiche ispirate all'auto come ad esempio i sedili in stile autovettura, la vernice bicolore e interni relativamente lussuosi, questo modello spianerà poi la strada al mitico modello El Camino.
Progettato con una spalla robusta rovescia, un montante e un vetro frontale avvolgente, non sorprende che questo bello ed elegante truck sia stato commercializzato come executive truck.
English version: A beautiful Chevrolet 3100 Big Window truck of the 57 well restored and put back in splendid shape. This model built in the 50s was part of the task force truck generation, which are the successors of an advanced design series and was the first truck that belonged to the fleet of the sector. Designed and built to offer car-inspired features such as car-style seats, two-tone paint and relatively luxurious interiors, this model will pave the way for the legendary El Camino model. Designed with a rugged upside down shoulder, an upright and wraparound front glass, it's no surprise that this beautiful and elegant truck was marketed as an executive truck.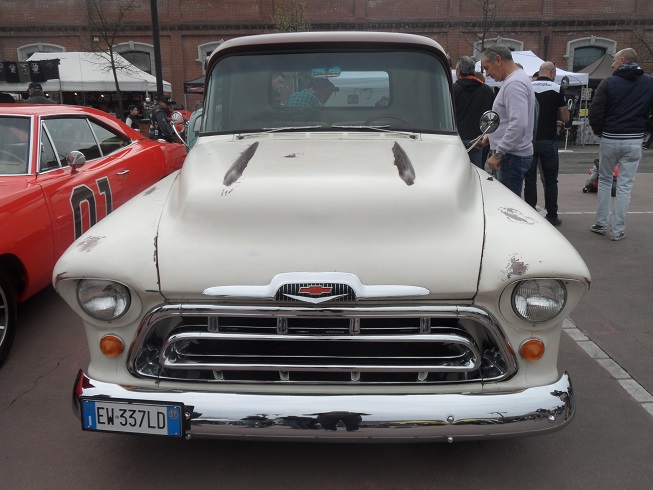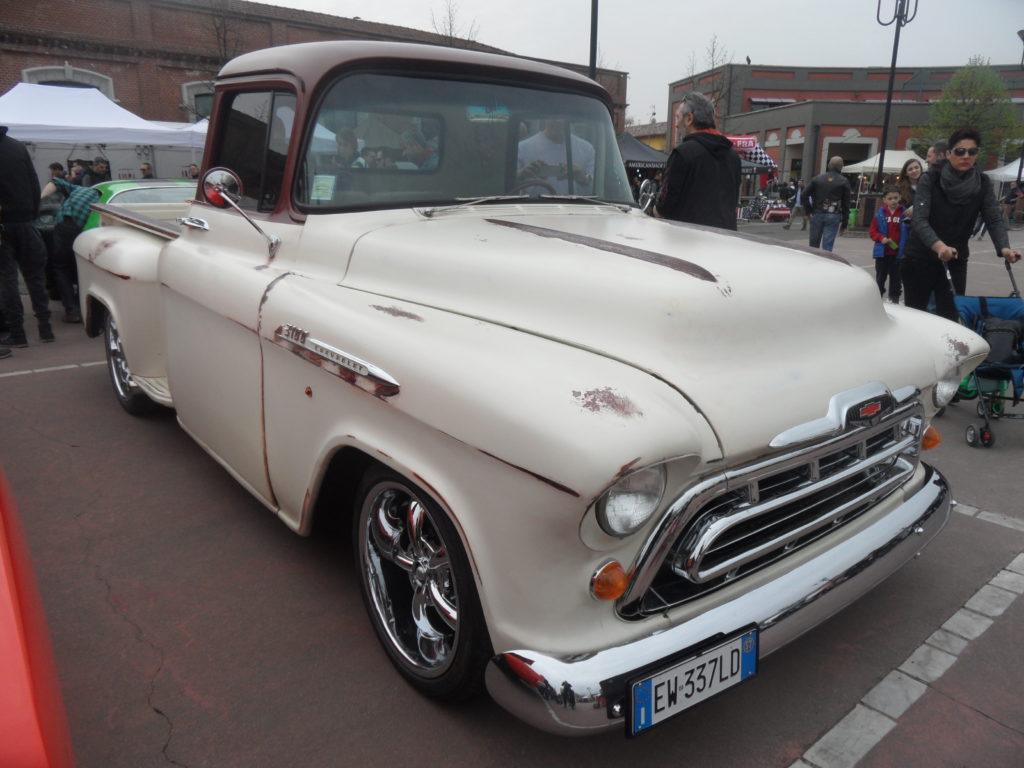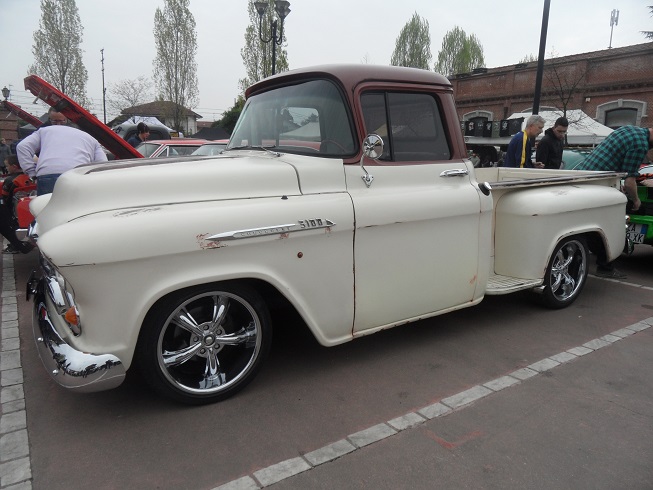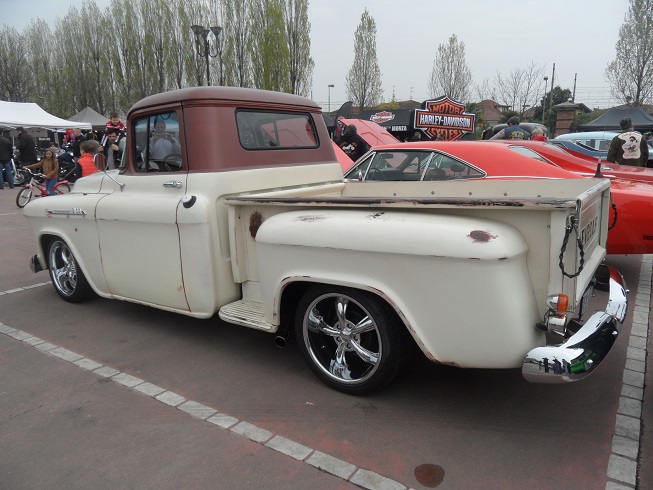 Auto Blog Brat Foto Freestyle Kustom Kulture Mondo Kustom 1957, 3100, anni 50, chevrolet, Furgoncino, kustom, truck, vans, vintage