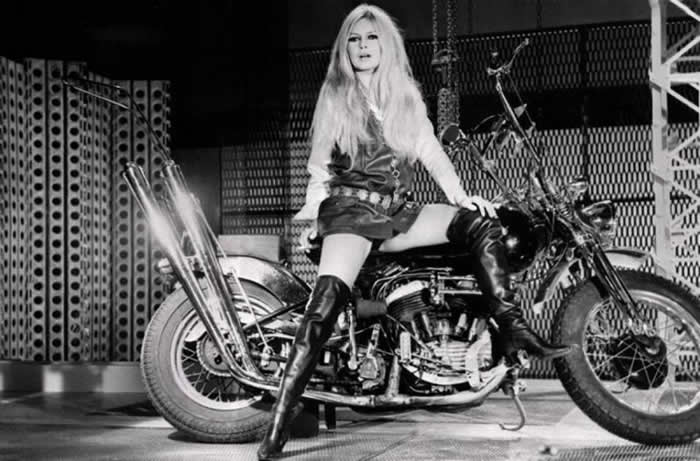 Brigitte Anne Marie Bardot, nota come B.B. per tutti i suoi fans, famosissima attrice degli anni 60 e ammirata e amata da sempre.
Dal 1962, inoltre è una famosa esponente e attivista per la difesa dei diritti umani e degli animali, tanto che l'abbiamo vista in molte occasioni manifestare e protestare per determinate campagne in difesa degli animali. Ha realizzato decine di films e vissuto una carriera densa di successi.
Qui la vediamo ripresa in alcune foto degli anni 60 con un vissutissimo chopper su base FlatHead con un Ape Hanger e scarichi esagerati, una coppia da brivido, gustatevi le foto!
English version: Brigitte Anne Marie Bardot, known as B.B. for all his fans, famous actress of the 60s and have always admired and loved. Since 1962, also it is a famous exponent and activist for human rights and animals, so that we have seen on many occasions demonstrate and protest in certain animal advocacy campaigns. He has made dozens of films and lived a dense successful career. Here we see recovery in some photos of the 60's with a chopper vissutissimo based Flathead with Ape Hanger exaggerated and drains, a thrilling couple, enjoy the photos!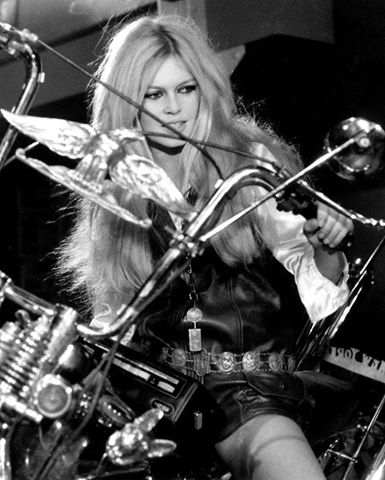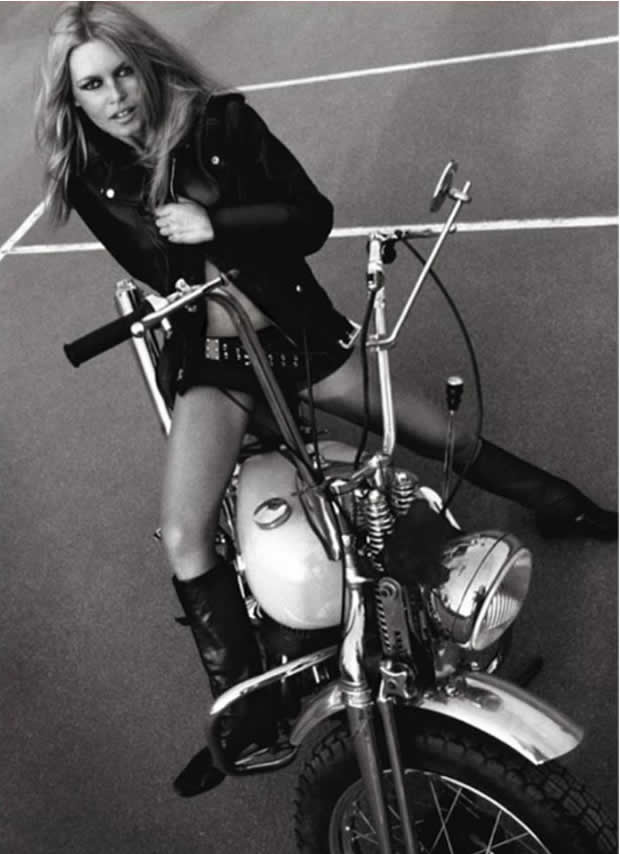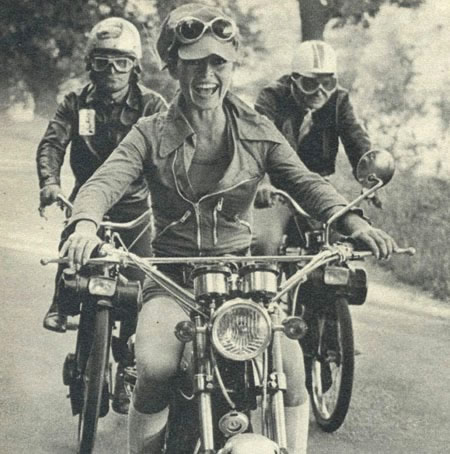 Blog Bobber Chopper Foto Harley Davidson attrice, Brigitte Bardot, Harley FlatHead