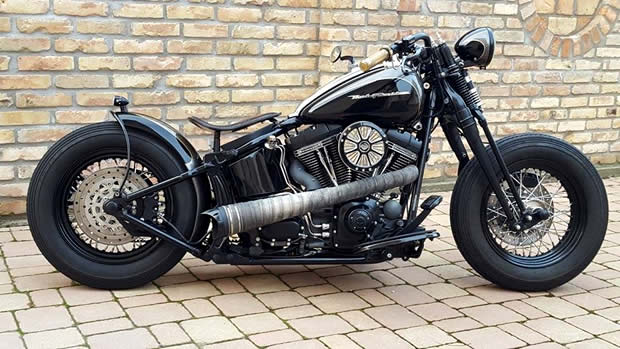 Sarà un virus o forse una malattia contagiosa, o forse ancora una condizione genetica, non so come spiegare questa passione per le moto e in particolare per le moto stile custom, e devo ammettere che questo bobber realizzato da Bobber Garage è causa di una ricaduta immediata della malattia.
Softail modificato in old style, motore da ben 110, bellissimo parafango posteriore vintage, springer da sogno e un fantastico manubrio largo ad ali di gabbiano con manopole lavorate in metallo.
Scarichi 2 in 1 a trombetta bendati che danno quel tocco stravissuto, anche se di fatto la moto è relativamente recente e semi nuova, ma oggi lo sappiamo bene che il vintage va per la maggiore e capita spesso che si compra la moto nuova per poi farsela modificare immediatamente per invecchiarla di una ventina d'anni.
English version: It will be a virus or perhaps a contagious disease, or perhaps a genetic condition, I do not know how to explain this passion for motorcycles, particularly for motorcycles custom style, and I must admit that this bobber made by Bobber Garage is due to a relapse immediate of the disease. Softail modified in old style, beautiful rear fender vintage springer dream and a fantastic wide handlebars gullwing with knobs processed metal. Exhaust 2 in 1 trumpet blindfolded giving that touch stravissuto, although in fact the bike is relatively recent and new seeds, but today we know that the vintage is the most popular and often that you buy a new bike and then have it invecchiarla change immediately for a couple of decades.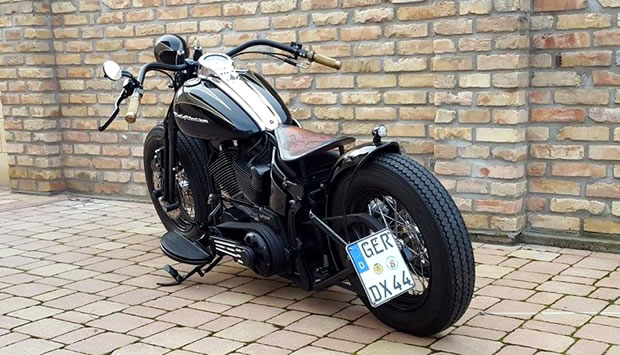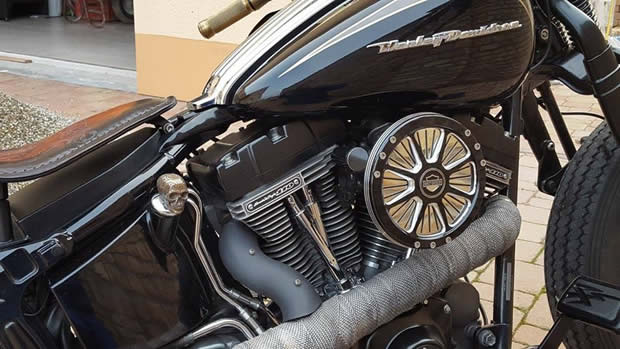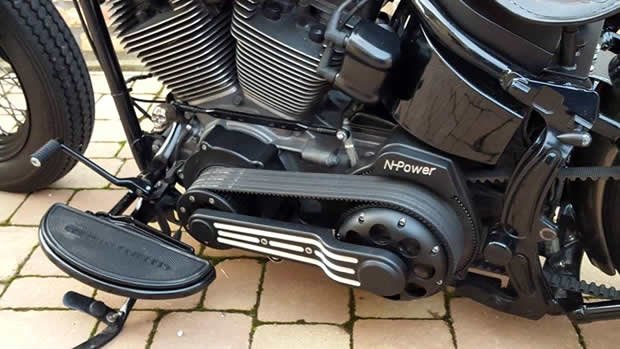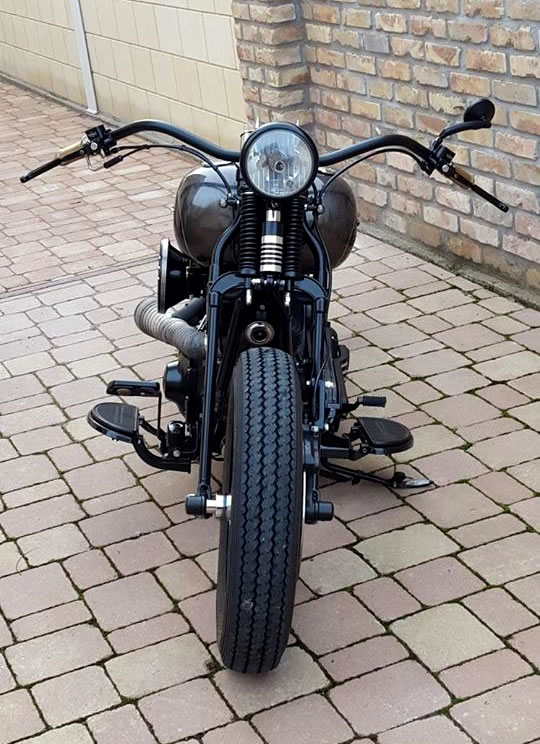 Blog Bobber Foto Mondo Kustom Moto Special Bobber Garage, Bobber Softail, old style